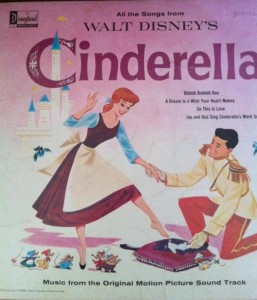 Two of the most wicked, scariest Disney villains of all time have got to be Lady Tremaine and Maleficent.  These two were just perfectly evil!  Devious?  Check.  Arrogant?  Check.  Self-serving, power-hungry schemers?  Double-check!  Long before it was fashionable to be a snarky baddie with comedic one-liners (Scar, Ursula and Hades, for example) – the classic Disney villains were just plain rotten.
How wonderfully perfect that both Lady Tremaine and Maleficent were both voiced by Eleanor Audley.  It says a lot, I think, about what a fantastic job Mrs. Audley did in Cinderella that she got the job voicing a second, dare I say scarier, Disney villain nine years later.  Lady Tremaine and Maleficent have a lot in common, but were completely different in the skills they used to pursue their own agendas.  Both characters inspired such dislike in viewers, their influence and fame live on today in more places than the original films.
Personally, I'm excited to see Maleficent (the movie) in May – I'll be curious to see how true to the original character this version portrays Sleeping Beauty's nemesis.  I'm also excited to see, also in May, Lady Tremaine and her darling daughters, Anastasia and Drizella  at 1900 Park Fare's character dining experience (at Disney's Grand Floridian).  These memorable (if not beloved) characters would not be so famous and so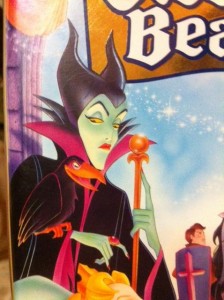 present today had Eleanor Audley not done such a tremendous job on their first appearances.  The facial features of both villains were based on Mrs. Audley as drawn by Marc Davis.
So, we know that Eleanor Audley did sinister really well – she even voiced Madam Leota (originally) for the Haunted Mansions at Disneyland and Walt Disney World, but did you know she also appeared in many well-known TV shows of the 50's and 60's?  I won't bore you with an exhaustive list, but the number of different shows for which Mrs. Audley appeared as a recurring (or one-time) character is mind-blowing!  Here are the ones that surprised me the most:
Father Knows Best (1956) – bit parts in several episodes
I Love Lucy (1957) – two episodes, different characters
The George Burns and Gracie Allen Show (1956-1958) – Four appearances as different characters
Dennis the Menace (1960) – One episode
Perry Mason (1958-1960) – Two episodes
The Dick Van Dyke Show (1961-1963) – Bit part, one episode, Mrs. Billings in three episodes.
The Beverly Hillbillies (1962-1964) – Three episodes as Mrs. Millicent Schuyler-Potts
The Man From U.N.C.L.E. (1965) – One episode
Hazel (1961-1965) – Different characters in four episodes
Green Acres (1965-1969) – Played Mother Douglas in 14 episodes – Isn't this GREAT?!!! Awesome!
My Three Sons (1969-1970) – Mrs. Vincent in 9 episodes
Well, there you go!  If you grew up on reruns of these shows like I did, isn't it unbelievable that the lady who voiced Lady Tremaine and Maleficent appeared in so many of these programs?  Did Eleanor Audley's appearance in any of these surprise you?