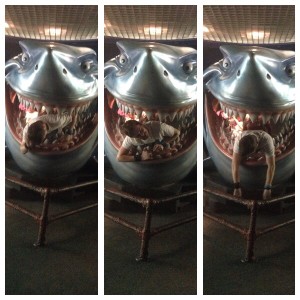 Today it may be called "The Seas With Nemo and Friends", but it'll always be "The Living Seas" to me.  I think this attraction area has a lot to recommend it (as I mentioned in my previous attempts to raise interest here and here).  My fried Nick would call it "Edutainment" for the educational/entertainment factor The Seas offers Epcot guests, but the draw for me is in the entirety of the experience.  Calm, relaxing, fun, and yes, even with a lesson to teach here and there.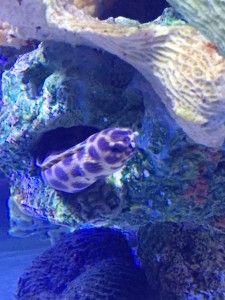 Maybe I'm aquarium-deprived since I live in rural Louisiana and it's a pretty long haul to Audubon's Aquarium of the Americas in New Orleans (which is awesome, by the way), but there's something about Epcot's version of aquatic-animals-on-display that makes me ridiculously happy and magically transforms this little corner of the World into a must-see for me on every visit.  Seriously, don't skip it – there are a lot of awesome things to see besides the Nemo ride (cruisin' in Clammobiles!) and Turtle Talk.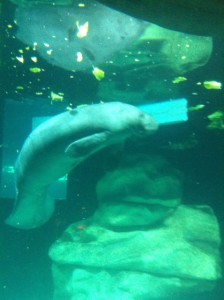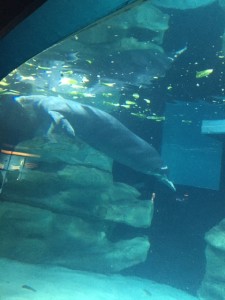 I've mentioned the Manatees before and how fun it is to watch them eat lettuce (no, I'm not kidding).  But wait!  There's more!
Underappreciated Epcot – The Seas
Next time you go, give it a try.  I think late morning (before maybe heading to the World Showcase for lunch) or mid-afternoon are great times to visit The Seas.  Our family likes to start in the main building to leisurely make our way to all the fish tanks and animal exhibits before we see Turtle Talk.  Then we wrap up the visit with Nemo and Friends – if we had small children, I would have them look for fish on the ride that we'd seen on display in the exhibits.
Depending on the crowd levels, The Seas could be explored in 60-90 minutes.  Short on time?  Allow 20-30 minutes to see the exhibits, then decide if you can afford to wait for the Nemo and Friends ride and/or Turtle Talk with Crush (FastPasses may be booked in advance).  Pre-school and lower grade-school-age children will appreciate those two attractions the most.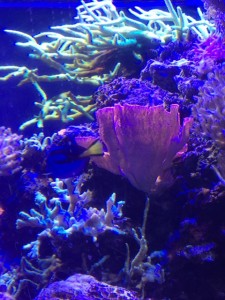 Have you explored The Seas in Epcot?  What are your must-do attractions or exhibits?