For those of us who cannot resist our love for all things Disney, planning what we'll do next (Disney-wise) tends to absorb much of our free time…or maybe it's just me.  It might be crafts, Disney holiday decorations, upcoming Disney movies on our to-watch list, whipping up a Disney recipe at home, anxiously awaiting the newest episode of The Muppets or our favorite Disney podcast, booking ADRs (Advance Dining Reservations) or FastPass+ attractions for our next Walt Disney World vacation…no matter, we just love the anticipation and the planning!  I'm not going to lie…the planning, for me, is almost half the fun.
So what about our family (a.k.a. The Fam)?  What are we cooking up, planning for, and looking forward to in our Disney lives?  I'll tell you!
These Disney Fans – What's Next?
Now that Megan and Grant (our daughter and son-in-law) are happily married and back from their Disney honeymoon, we can return to our regularly scheduled Disney planning.  Personally, I've got a lot on my mind.  It's October – one of my most favorite months of the year.  I'm working on our Halloween decorations and Junior's costume (yes, my friends, in the absence of children at home, I still buy Disney Halloween costumes…for our dog.).  My countdown calendar for our next Disney vacation is dutifully ticking off the days and as the weather gets (slightly) cooler, I'm daydreaming about my Disney future.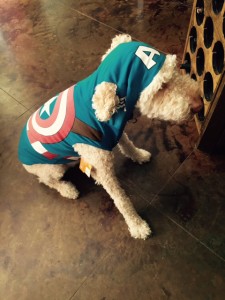 Are you making Disney plans?  What are you most looking forward to?