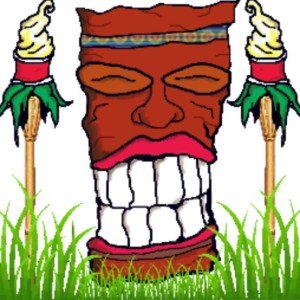 Fans of the Enchanted Tiki Talk Podcast will love today's guest writer!  Having been fortunate enough to have been invited into the Tiki Hut, I can attest to how funny and sweet the show's hosts are.  When Keith agreed to write some guest posts for me, I was so excited for you guys to get to know him a little better.  He's a great guy and I'm lucky to count him as a friend.  Enjoy!
The Burden of Happiness
As many diehard Disney fans know we take the Disney Parks very seriously. I can't tell you how many "debates" I've had with people who don't share the same opinion of Disney as I do. However, when those folks need advice on their trips to Walt Disney World I'm always the guy they turn to. I jump at the chance to do this, because I love to live through them even if I can't get to the parks as often as I'd like.
I usually surprise them at the lengths I will go. From binders with show times, parades, hidden gems, restaurants, kids activities, etc. Even the most disinterested person comes back with so many smiles and excitement. That is the fun for me is to make someone who doesn't want to go into someone who can't wait to go back. I know that feeling all too well, because I was "that guy". Since that fateful first trip I came home with a hunger for knowledge. I read everything I could on Walt himself, the parks, etc. Then, I started writing for a blog. Which lead to my own site. Which lead to co-hosting a podcast and the rest is still writing our story.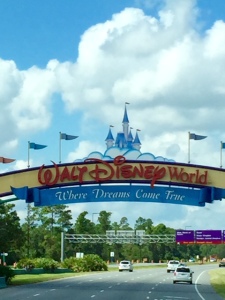 You can imagine my excitement when I was approached by my mom about a "big family trip to Walt Disney World". The last time we were there as a family I was two years old (a long time ago). Being the Disney guru that I am I was tasked with planning said trip. The trip is several months away and prices for 2016 haven't been announced yet so I have had some time to think about how to attack this.
This is where the burden comes in. We will have three separate families spanning three generations to consider. We have everyone from the Disney addict (me), casual Disney fans, skeptics, and those who want a trip with an extra helping of shows-hold the thrill rides. As I said earlier I take the Disney Parks very seriously and want everyone to see it through my passionate eyes. The more I think about planning this the more ovewhelmed I become.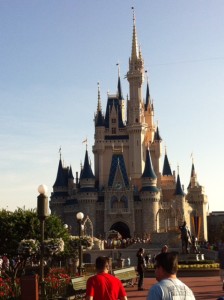 So I am sure some of you out there were or are in the same boat I am. I have some things that I know for sure.
Get a Disney authorized travel agent. I have done trips both ways and believe me it is much easier with a travel agent. It doesn't cost you any extra and the time you save is remarkable. I don't want to publicly endorse one but if you wish to know who I use please let me know (@dolewhipdaily or keith@enchantedtikitalk.com)
Each family will have a separate reservation. This way if life gets in the way it won't affect the whole party. I have had to cancel trips because of changing jobs. So it is just easier and they can pay for the trip at their own pace.
Have a big ol' family meeting. Before our 180 day mark we will all get together and hash out what we want to do. We all won't want to do the same things, ride the same rides, eat at the same places. So we will either have to compromise or agree that certain times we will be apart.
Park hopping is a must. I always suggest this anyway, but I think in large groups it even makes more sense. All of us know that even the best laid plans get changed due to many factors. So having the flexibility can ease tension and the possibility of a un-magical day.
I am sure as I continue in the planning I will have many updates for you. Let me make one point clear before I finish. I use the term "burden" very loosely. There is nothing I like more than spending time with my family. To have us all together at Walt Disney World has been a wish of mine that looks like is finally coming true. I am even getting emotional writing this, because I know the memories we make there will last many lifetimes. Mostly because when my brother and I get together things tend to get crazy and stories will be handed down for many more generations!
To hear more about Keith's passion for all things Disney, listen to the Enchanted Tiki Talk Podcast, follow Keith on Twitter, and Like Enchanted Tiki Talk on Facebook.