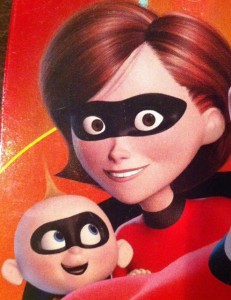 Today is Mother's Day – a great time to appreciate your mom and enjoy be appreciated as a mom (as the case may be).  Nearly all of the Disney Facebook and Twitter folks I follow will have mom-related posts in honor of the occasion.  Me?  I'm taking the day off.  And I'm sure it will be great!  Megan and Joseph are certain to put in an appearance and family time is the best time!
Seeing all those mom tributes, though, makes me think about some of my favorite moms of the Disney variety.  Disney movies often have important mom roles – although in a lot of cases, the role is filled by someone other than a character's biological mother.  Those, unfortunately, often meet with an early demise…what is up with that, anyway?  Whatever kind of mom they are, there's a group of Disney moms I think deserve to be celebrated.  What better time than Mother's Day?
Ten Disney Moms and Why They're Great:
10. Kala:  Yes, she's an ape, but she rushed to rescue human little Tarzan from certain doom!  Then she loved him as much as any mother possibly could.  She's absolutely phenomenal as a mom.
9. Mrs. Jumbo:  Back in the days when storks brought babies, Dumbo's mom was completely and totally smitten with her big-eared arrival.  Who could ask for a better mother than that?  Don't we all have our moments of feeling the unlovable misfit?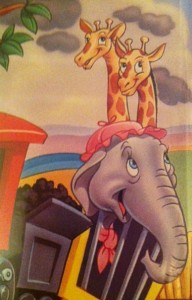 8. Bambi's Mother:  Okay – granted, she wasn't around for long, but made the ultimate sacrifice.  After loving and bonding with her darling baby, she knows what will happen if the hunters find Bambi and makes the ultimate sacrifice.  So sad!
7. Andy's Mom:  Andy may or may not have had a dad around, but no matter, his mom totally rocks!  She supported Andy's make-believe world, took him to Pizza Planet, and got him all the latest and greatest toys – what kid could ask for more?
6. Eleanor (Merida's Mother):  Not sure I could forgive my kid for seeking out a witch, buying a spell with an important piece of jewelry, and turning me into a bear (along with my other children!) – this lady is certainly more woman than I could ever hope to be – seriously, if Merida had been my kid, not so sure she would have gotten off so easily – so, cheers to the forgiving and patient mothers everywhere!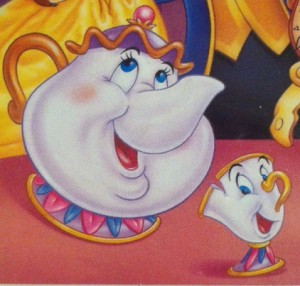 5. Mrs. Potts:  Survives becoming china with all her offspring – Mrs. Potts is just as sweet and motherly as she can be!  Wow!  I'm a little bit jealous of her ability to remain calm under any circumstance.  Oh, and that voice!  Nobody makes you feel more loved than Angela Lansbury!
4. Coral (Nemo's Mom):  First, points to Coral for even marrying Marlin in the first place – I'm pretty sure his OCD/worry-wart tendencies had to have been evident prior to tying the knot and would have been a deal-breaker for me.  Then…whoa!  Using herself as bait to keep certain death from claiming every one of her children.  That's a MOM!  Luckily for her, Marlin figures out in the end how to be as great parent as Coral could have hoped for.
3. Frigga:  Thor and Loki's mom clearly loved both her children (in all their imperfect beauty, arrogance and vulnerability) exactly the same – she was the epitome of maternal adoration to the very end – her end.  Managing to save virtually everyone else.  Excellent demonstration of maternal goddess-ness!
2. Nani Pelekai:  After losing both of her parents, Nani takes on the upbringing of both Lelo AND Stitch.  She could easily have played the "I'm too young for so much responsibility" card and opted out.  But no, Nani's willing to do whatever it takes to honor her parents and keep Lelo by her side – even when things get really tough.
1. Helen Parr:  Tough, loving, caring, and, above all, flexible (ha!), this mom to Violet, Dash, and Jack-Jack is the very best sort of mom – always rooting for her family, even when they seem determined to let her down.  Of all the Disney moms mentioned here today, Helen is the closest to who I'd like to be if I could be a Disney mom.
Well, there you have it – Living a Disney Life's salute to Disney mothers everywhere!
Who made your top ten list?