Raymond and I are planning a quick trip to Disney World for the Food & Wine Festival this year.  We're going the weekend before my birthday which made Raymond start to think about planning something special to celebrate, I guess, because he asked me if I wanted to go to Victoria and Albert's.  Yes!  Wait!  Maybe.  I don't know, to be honest.  I'm pretty decisive, but this one's got me waffling.  Do I want to find out first hand exactly what it's like to dine in a restaurant that's received AAA's Five Diamond Award (every year since 2000) and is currently ranked by Trip Advisor as the #2 restaurant in Orlando?  Do I?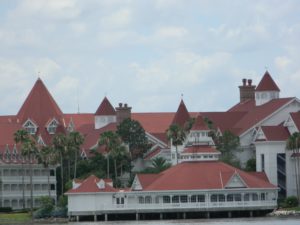 Disney's Victoria and Albert's – Big Decision
Back in 2014 when we celebrated our 25th anniversary sans kids at Disney World, Raymond suggested Victoria and Albert's then too.  I chose California Grill instead.  I can't pinpoint my hesitation for not jumping on board with this idea.  If I put my thoughts on it here, maybe you will help me make a final decision?  WHY is this even difficult?  Poor Raymond's been asking me, "Well?" with eyebrows raised every few days.  I guess it's pretty clear which way he hopes I decide.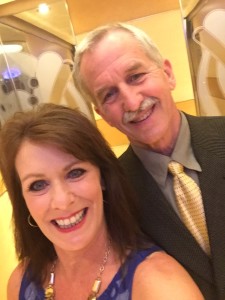 The closest we've come to a Victoria and Albert's experience was when we dined at Remy on the Disney Dream.  Multiple courses, haute cuisine, excellent wine, impeccable service.  We loved both dinner and brunch.  Certainly Victoria and Albert's would be similar…better maybe.  Chef Hunnel from Victoria and Albert's is responsible for half of the menu items served at Remy.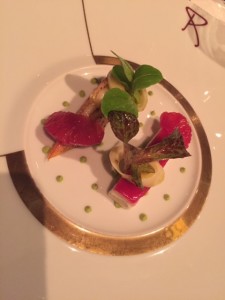 IF we were to book a reservation at Victoria and Albert's, I understand we'd have three options:
The Dining Room Sounds like the most economical and low frills experience.  That's unflattering and selling it short and I'm sure it's beyond amazing, but The Dining Room is the most basic option.  We can choose a 7- or 10-course meal and add wine pairings for a hefty upcharge.  While the restaurant's menu changes daily, I found this example of the 7-course experience.
Queen Victoria's Room – This room only seats eight and only offers a 10-course meal.  For wine enthusiasts like us, this experience sounds mighty tempting.
"Behind closed doors, elegant, intimate Queen Victoria's Room seats just eight guests for a ten-course dinner with French gueridon service and wine pairings exclusive to the private room. Guests learn how chef and sommelier work together to identify the chemistry of each amazing dish paired with the perfect vintage." – Victoria and Albert's website.
Chef's Table  – What if, by some miracle, two seats were available for the date we wanted to go?  As the most expensive option of all, this experience would also be exceptionally appealing to me since I love to cook and am not afraid to try new recipes and food prep techniques…the stuff I could learn!  I could see this leading to bankruptcy via Williams Sonoma by uncovering previously unknown kitchen gadget needs.  Culinary foam is all the rage and there's a tool for that.  Bet I could make some awesome desserts with a kitchen torch.  Victoria and Albert's Chef's Table…a double-edged sword.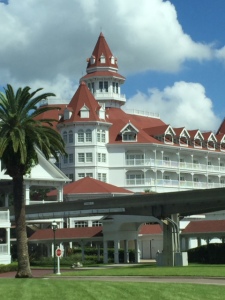 I found this Touring Plans article that includes pricing, so now I know what kind of investment this potential dinner will require.  Yikes!  (I know…This from the woman who recently dropped $250 per person for the Wild Africa Trek, but it was for Christmas!)  I though our Remy dinner was crazy expensive (about $400, everything included) and we didn't even have the wine pairings (just ordered a single bottle).  Is my hesitation simply due to the fear that plunking down possibly $1000 or more for a single meal would be insane?  I'm all for experiences and happy memories, but oh, the stuff I could do with $1000!
Yes, it's a once-in-a-lifetime type of thing.  Yes, I'll have a fancy romantic dinner out with my favorite person.  I'm sure many people wish their spouse would ask them to have dinner at Victoria and Albert's and I should (and do) consider myself extremely fortunate.  But I'm still undecided!
Please, if you've been to Victoria and Albert's or if you're dreaming of someday going, jump on in here and help a girl out!  Worth it?  Waste of money?  Best pros and cons you can offer would be very much appreciated!