Like Goldilocks and the Three Bears, finding the just right when planning a Disney World vacation can be challenging!  With all there is to see and do, it's easy for seasoned Disney vacationers to imagine the horrors of under planning.  For the uninitiated or infrequent visitor, knowing how to plan appropriately can be highly intimidating.  Again – So much to see and do!
Disney World Bound? Under Versus Over Planning
Under Planning – This plan is too small.
I understand a low-key, go-with-the-flow vacation mentality.  If you dream of drifting through quiet days in a tropical paradise, rethink that decision to visit Disney World.  It's huge, often crowded, expensive and requires at least a little bit of planning.  Some advance research is advised.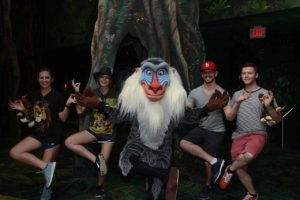 Luckily there are many books and websites like Tips From the Disney Divas and Devos, All Ears.Net, Your First Visit, WDW Prep School, Disney Tourist Blog, and more.  These sites offer a variety of perspectives on how to plan a successful Disney getaway.
At a bare minimum…
Review Park Attractions – You can't do it ALL, but you can do a lot.  Pick some attractions in each park that you think your family will enjoy.  Check out point-of-view videos on YouTube to get an idea of a particular ride's scare-factor.  Prep for vacation by letting your little ones watch these videos.  They'll have realistic expectations about what's going to happen – for many children, this preparation makes trying new attractions less scary.  If you'll be staying on Disney property, 60 days pre-trip book those FastPasses (like ride reservations to skip the long lines) for your top must-do choices.  Off-property guests can book up to 30 days in advance.

Review Restaurants – (menus are always available at Disney's site) and please, make some Advance Dining Reservations (ADRs) for at least a couple of places.  Popular restaurants like 'Ohana (Disney's Polynesian Village Resort) and Be Our Guest (Magic Kingdom) and many Character Dining experiences book up way in advance.  You can always cancel up to 24 hours before your dining time with no penalty.  Please!  Better safe than sorry.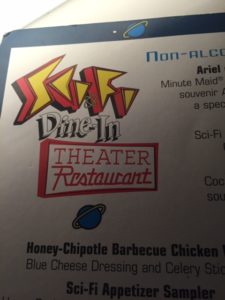 Over Planning – This plan is too big.
Four parks, Disney Springs, Advance Dining Reservations, FastPasses, special events, nighttime spectaculars, Memory Maker – What do you need, what don't you need.  Are you planning too much?  I've been guilty of over planning.  Once you get the hang of ADRs and FastPasses, it's easy to try to cram too much in and leave little for spontaneous fun.
When Megan and Grant honeymooned at Disney World, they had the Deluxe Dining Plan and made a ton of dining reservations.  Later, Megan felt they'd have been much better off with fewer meals booked.  They often felt like they were rushing around to fit attractions in between dining reservations.  They got to experience some fantastic meals, but the travel time to and from restaurants really cut into their vacation.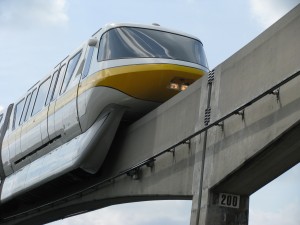 I'm a fan of park-hopping and will often plan a morning at one park with no FastPasses, get there at park-opening and go, go, go!  Then hop to the park where I've scheduled our three FastPasses before moving on to a dinner reservation, usually at a resort.  This plan maximizes the attractions we get to ride/see, but is not relaxing and leaves little room for simply soaking up the amazing Disney details.  Classic case of over-planning.
Too busy for Memory Maker.  If you're prone to over planning, you may want to skip the Memory Maker photo package (currently $149 purchased 3-days in advance of your trip / $169 regular price).  We've found that planning time for pictures is critical or Memory Maker can be a waste of money.  If you're rushing to a FastPass or dining reservation, you won't stop and wait for a Disney photographer.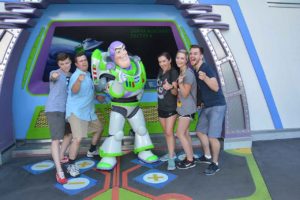 Making plans that are just right for your family depends on what's important to you.  A successful Disney vacation takes at least a little advance prep, but trying to do too much can lead to a less-than-relaxing experience.
Have you been guilty of planning to little or attempting to do too much?  What's the best planning tip you've learned?