So many negative comments are made these days (my own included, I'm afraid) about Disney's Hollywood Studios.  I agree that the Studios aren't what they used to be and fortunately, change is on the way.  The park is in limbo…"Out with the old" has been happening for quite some time.  "In with the new" seems to be taking forever.  Considering the current state of affairs, I can understand why a lot of Disney fans are steering clear of this park altogether or rushing in for a couple of rides and hopping to a park with more to offer.  I'm headed to Disney World in a couple of weeks and am still spending time at the Studios.  Why?  I'll tell you.
Disney's Hollywood Studios – 10 (Still) Lovable Things
Atmosphere – It's still awesome!  I thought the Sorcerer's Hat was cute for a while, but loved the park's original feel – and that feeling is still there for me.  When I first enter the park, I'm struck by all the colorful details.  So different from every other park!  I love the signs, billboards, sight gags, and storefronts.  I always make time to stroll around looking for some small gem I've never noticed before.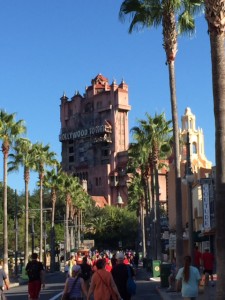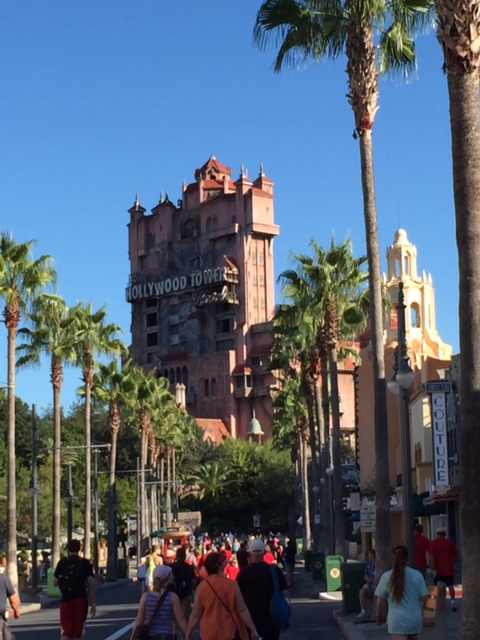 Tower of Terror – After Expedition Everest in Animal Kingdom, Tower of Terror is my favorite Disney attraction.  Every second from queue to gift shop is as perfect an experience as Disney Imagineering has ever designed.  Classic and thrilling, every visit to the Studios includes at least one visit to the Hollywood Tower Hotel.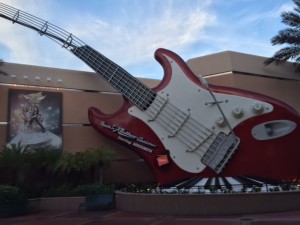 Rock'n' Roller Coaster – Staying with that end of Sunset Boulevard, Rock'n' Roller Coaster is another must-do attraction.  While I still love Aerosmith, I'm not against a change in music after all these years.  The coaster's just fine as is.  From the ride vehicles to the breathtaking start, through the loops, past the neon signs…it's a wonderful, exhilarating rush!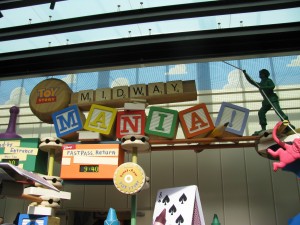 Toy Story Midway Mania – While I must have a FastPass or I'm not riding this one, it's one of the best experiences in any park simply for exceptional guest interaction qualities.  Sure, I almost always have the low score in my vehicle, but that doesn't mean I didn't enjoy every second.  The plate-breaking is absolutely the best!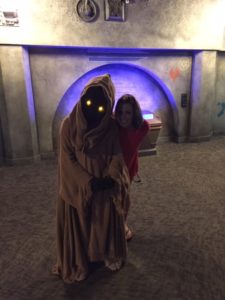 Star Wars Launch Bay – I'm a pretty geeky Star Wars fan and while I do like Star Tours, I LOVE the Launch Bay!  Part museum, part character spot, there's something about this new-ish offering that satisfies yet hints of things to come at the same time.  If the intention was to get me excited about Star Wars Land, it's working.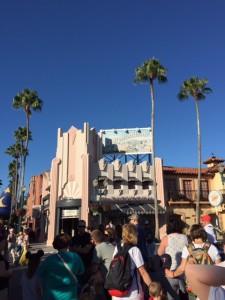 Sunset and Hollywood Boulevards – I can still find Citizens of Hollywood from time to time along these iconic streets.  Shops, snacks, small and large details, the overall feeling of old Hollywood can still be found.  While Toluca Legs Turkey Co. and Starring Rolls Café may be gone, there's still plenty to enjoy.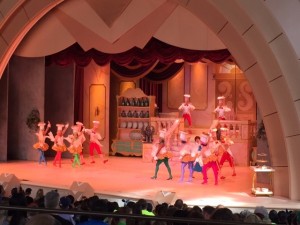 Beauty and the Beast – Live on Stage – Way back (a long time ago), the live show at the Theater of the Stars was The Hunchback of Notre Dame.  It was a great show!  I was a little sad to see its run end.  Then along came Beauty and The Beast and I was captivated once again.  No, it's not a must-do on every visit, but it is well done and offers a relaxing, shaded respite from our normally hurried touring plans.  And there's Gaston!  If only Four for a Dollar were still performing the pre-show.  Those were the days.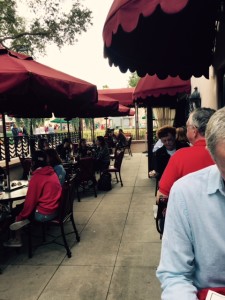 Hollywood Brown Derby Patio Lounge – This is my favorite place in the Studios to stop for a light meal or a snack.  Between FastPasses, Raymond and I have been know to pass the time by enjoying cheese and wine here.  The service is good, the menu solid, and the people-watching excellent!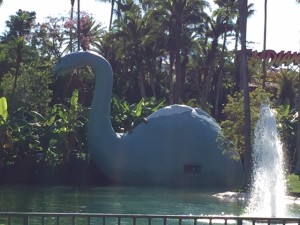 Gertie the Dinosaur – Most visitors probably don't associate the adorable giant brontosaurus (Apatosaurus) on the shore of Echo Lake with the park's original theme.  Considered by many to be the "mother of all cartoon characters" the original Gertie is an important historical figure and paved the way for all the characters, Disney and otherwise, we know and love.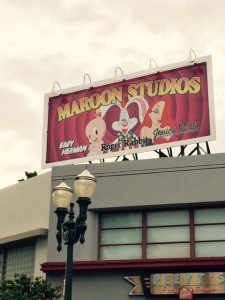 Nostalgia – I was fortunate to marry a Disney fan who introduced me to Walt Disney World shortly after our wedding.  Among my happiest memories are the time we spent in Disney's MGM Studios shortly after the park opened.  Many of the park's original attractions, its name, and even entire sections (Roger Rabbit!) are gone now.  But what remains is enough to whisk me back nearly 28 years to those early days when we were just starting out.  We still feel young, we're every bit as happy, and we still love being together on a Disney vacation…the best feelings there are!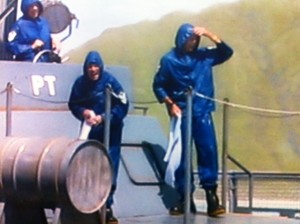 While the future will certainly bring many more changes to this particular corner of Disney World, it will always hold a special place in my heart.  I'm super excited about the additions of Star Wars and Toy Story lands and am hoping Disney's Hollywood Studios (or whatever it will be called) will return to being an exciting full-day park for everyone.
Are you a Studios fan?  What's your favorite memory?  What are your favorite attractions?