We were big fans of Harambe Market in Animal Kingdom long before Joseph worked there during his stint in the Disney College Program. We love the atmosphere and the consistently solid menu choices for a quick lunch or dinner. Oh, and there's good beer there too. Lately, Harambe Market has moved ahead of Flame Tree Barbecue and Yak & Yeti for me.
Disney Dining – Animal Kingdom's Best Dessert
What we didn't know before Joseph became an expert on all things Harambe is that the Market serves up an excellent dessert.  As part of his Disney College Program training, Joe tasted everything on the Harambe Market menu.  What surprised him most was the number of dishes he enjoyed after thinking initially they were not something he would like.  Dessert was a surprise to him because the Safari Cake's description didn't sound all that good. And this is why, I'm sure, Disney has those DCP members employed in food and beverage service taste the food! 
Not being a dessert person, I would never have noticed any dessert item on the menu, much less tried one. On our last family visit to Animal Kingdom, Joseph encouraged us to try the Safari Cake and thought even I, born without a sweet tooth, would like it.
What's a Safari Cake?
It looks a bit like Boma's famous Zebra Domes, but much larger.  It's a coconut cake, but fancy.  Inside there's pineapple filling and coconut mousse and the entire concoction is covered in chocolate glaze.  It's very tropical tasting and the blend of flavors is indeed delicious. Neither the coconut nor the pineapple are overpowering. I think even non-coconut people would like this dessert.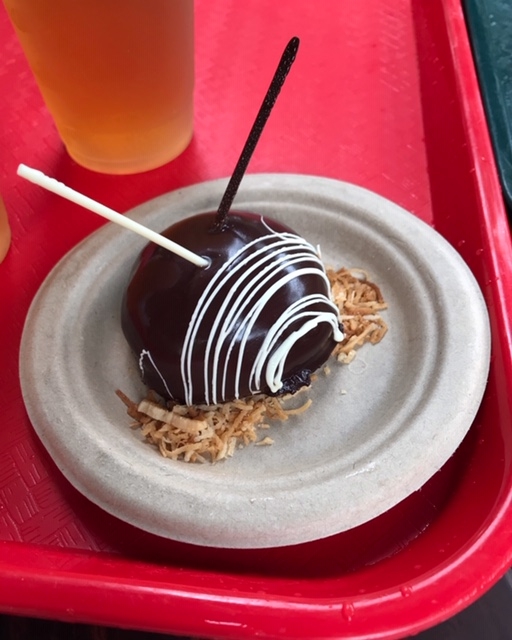 Intergalactic travel, safari expeditions, and Yeti hunting can surely work up a powerful appetite!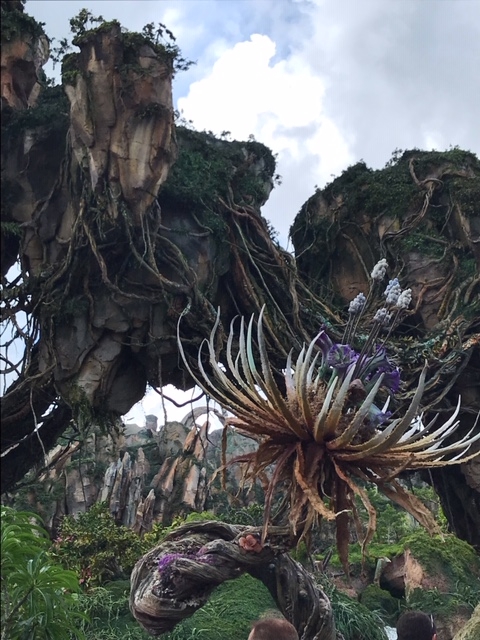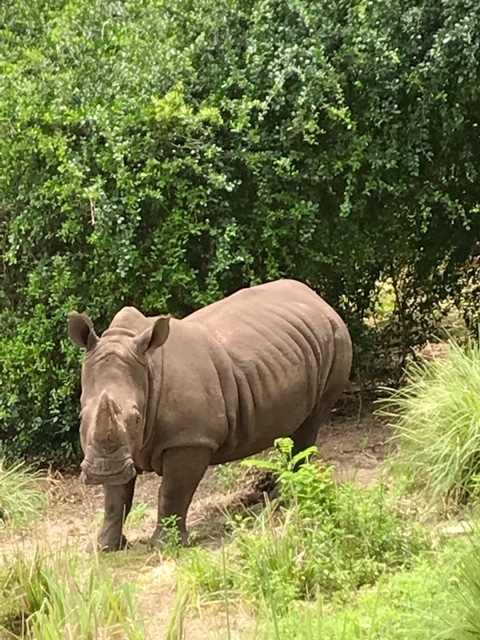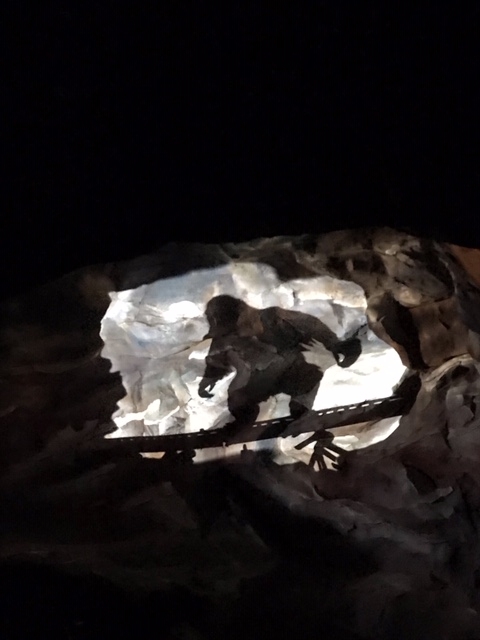 So the next time you find yourself in Animal Kingdom near Harambe Market and crave a sweet treat, you should consider giving this cake-y dome of deliciousness a try! Our family unanimously agrees that the Safari Cake is Animal Kingdom's best dessert.
Have you tried a Safari Cake? What's your favorite sweet treat in Animal Kingdom?