It's almost here!  The Epic Mother/Daughter Disney Summer Road Trip is nearly upon us.  Megan and I are in the homestretch, bags are being packed and frequently checking the Orlando weather is our favorite pastime.  It's going to rain.  Everyday probably.  That's Florida in the summer.  Acceptance and preparation are key to powering on through the rain and still having a fun vacation.
Disney World in June – It's Going to Rain
Shoes – The beauty of driving to Walt Disney World is practically unlimited packing space.  We're taking lots of shoes especially.  If it's not raining in the morning, we'll start off in sneakers (a.k.a. tennis shoes, running shoes, trainers) and switch to rain-friendly footwear we can carry with us.  I like Croc's ballet flats and any type of comfortable flip-flops with a textured food bed for safe and comfortable rain-survival.  In the Florida humidity, if our sneakers get wet they'll take forever to dry, so we're bringing multiple pairs.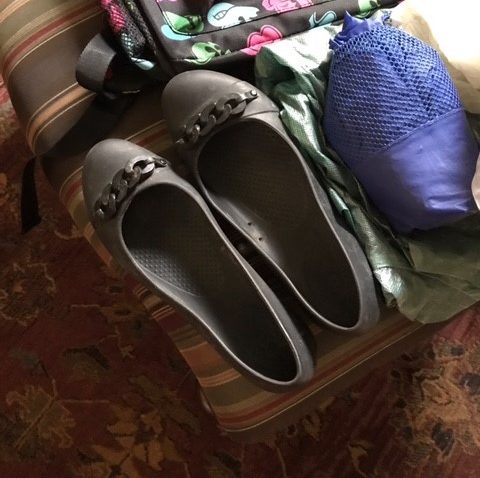 Ponchos – Like wet sneakers, ponchos take a long time to dry and can quickly get moldy and unpleasant if wadded up wet and shoved back into a bag.  The key is to make like a boy scout and be prepared.  We'll take along a few for each of us.  I've got leftovers from previous trips to bring along that were purchased at places like Wal-Mart, Target, and Walt Disney World – like a mini poncho wardrobe.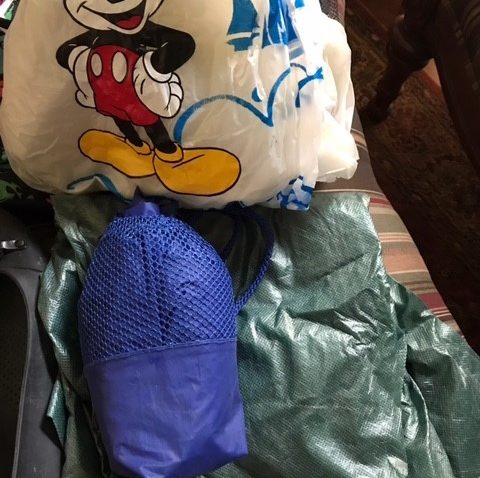 Park Bags – Normally, I'm a minimalist when it comes to park bags and have even been known to go bag-free from time to time.  Being prepared for the expected torrential downpour will require more supplies and a larger bag.  Megan and I can fit everything in one backpack and take turns carrying it.  Extra shoes, first aid stuff, ponchos, some hairaphernalia for repairing our 'do's, snacks and drinks – we'll be set for anything!  I got a new Mickey Mouse backpack a few months back as a purchase with a purchase…totes adorbs as the young folks say, isn't it?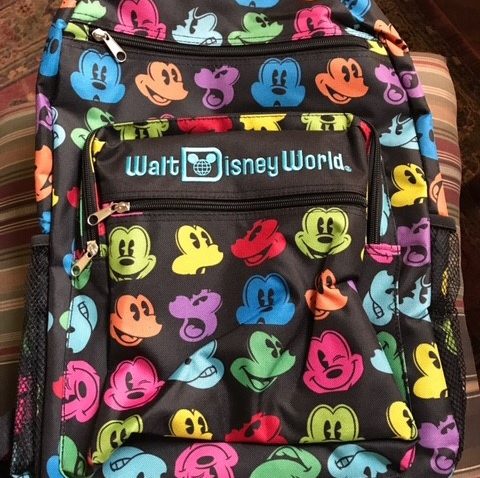 Comfort and, I'd be lying if I said we didn't care, appearance.  I appreciate the value of a good cap or visor.  In particular, I'm a fan of Headsweats visors.  They come in a bunch of colors and are excellent at wicking moisture then drying out quickly.  I especially like that the underside of mine is black to reduce sun glare.  They're comfortable rain or shine and look nice too.  Wet weather and humidity are no match for any hairstyle on me other than a ponytail or bun which work well with my favorite visor.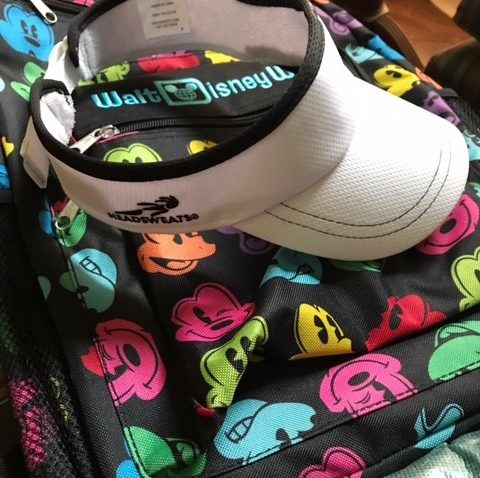 We're planning to get wet.  The weather forecast says 60% chance of scattered showers everyday we'll be there except one (when the chance is 40%).  Sometimes being prepared makes the difference between a good time and a GREAT time.  Who knows when Megan and I will get another chance to take a Disney vacation alone together – let the fun begin!  We are ready!
What are you favorite items to pack for the rainy summer days at Disney World?