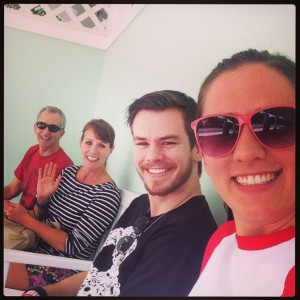 Up until our recent visit to Walt Disney World, I could only speculate about how I would use all the new bells and whistles of the My Disney Experience, MyMagic+, FastPass+, and MagicBand.  I researched, I planned, I chose my ADRs (Advance Dining Reservations) 180 days in advance, I purchased MemoryMaker, I customized my Magic Band, I selected my FastPasses 60 days before I would need them.  I played by the rules, so to speak, and fulfilled what I considered all the new requirements for a visit to my favorite vacation destination.
The Good News:  For the most part, the WHOLE of our experience was a positive one.  I'm going to be completely honest in the rest of this article – not to whine, but to tell you how our experience really was – for us.  We always have been and still are HUGE Disney fans.  Please don't misunderstand comments that seem to be complaints – to be fair and balanced, I need to point out areas that can be improved or that didn't work well for our family.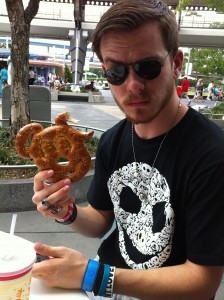 We did not experience any glitches with linking our party in the My Disney Experience / MyMagic+ system, selecting FastPasses, etc.  The convenience of using a MagicBand for resort room access was awesome!  Our MagicBands were comfortable, lightweight, and non-irritating.  After selecting a PIN for use with our MagicBands for charging purchases, I'm certain we did spend quite a bit more money than intended – the process was so darned easy to use!  Touch the key pad, enter the 4-digit pin, enjoy your purchase.  Snacks, souvenirs, meals, drinks – the bill really racks up fast!
The whole FastPass+ thing was fine, but not as great as I'd imagined.  I was, perhaps, a bit overly optimistic.  We left a lot of FastPass selections unused!  Crowd levels were such that, for the most part, we didn't need FastPasses for any other than e-ticket (headliner) rides and attractions.  Being forced to select 3 then only needing one or two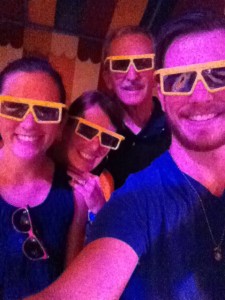 meant that if we never used all 3 on a particular day, we totally ruined our chances to select more.  Yes, we could have changed our selections to something else in the same park, but then we'd have been more or less "forced" to ride out those passes to be eligible to get more – and we wanted more, especially for a different park.  Plus, the addition of the tiered FP systems in Epcot and the Studios really proved to be challenging and not as good as the old FP system for our family (your experience may be completely different!).
Getting into the parks seemed to be a LOT slower than in the past.  Especially for us since Raymond's MagicBand almost never worked properly.  Remember Key to The World cards?  How you fed them into the card reader then the fingerprint reader's light would come on?  Well now you touch the Mickey on your MagicBand to a reader and wait for a light to swirl around and around (on the reader, while you're touching Mickey to it) before the swirling light becomes a bright, solid light – THEN the light comes on for the fingerprint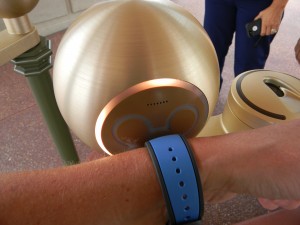 reader.  Then you wait for the whole shebang to turn green- it's much slower than the card reader!  Especially when one member of your party has trouble almost every time.  In Raymond's case, the Cast Member by the MagicBand reader would have him try multiple times before calling over a Senior Cast Member with a hand held reader – who would read Raymond's MagicBand, call him by name, and give him the go-ahead to enter.  This would have been okay if it only happened once, but we visited two parks a day and the process got tedious in a hurry.  It also felt like we were…how do I put this…appearing suspect.  I wasn't embarrassed, really, but – we just felt singled out, stared at, scrutinized, again and again.  When you're trying to use Morning Extra Magic Hours and you get held up every time…I'll stop complaining now, you get the idea.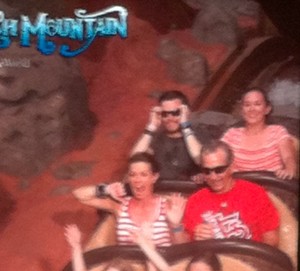 So – to wrap it all up for you…
MagicBands – very convenient when they work properly.  Highly wearable – no complaints about comfort (I kept looking at mine as if it would tell time).  If Disney really wants this to be convenient, they'll find a way to attach your discounts (Tables in Wonderland, DVC, Annual Pass) so you don't have to carry all the cards!
MemoryMaker / PhotoPass – easier to use than the old system – just hold your arm out post-picture-taking for a quick scan of a MagicBand and you're on your way.  Ride photos, character dining pics, park photos all together for one price with MemoryMaker.  If you're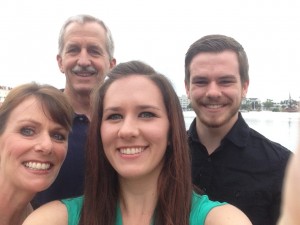 thinking about it, pre-purchase for the $50 discount.  You can read my justification for forking over the $149 here.
FastPass+ – There's a definite learning curve here.  I think I can do better on our next visit.  I strongly dislike the must-choose-and-use-three at the same park before getting the option to hop and pick again.  I also wasn't a huge fan of having to use a kiosk to pick the fourth, fifth, etc. (versus being able to use the app, which you can't).
MyMagic+ – There's still some work to be done.  I believe the app is not as user-friendly as it could (and should) be.  It's so slow!  Even when we were in a park – SLOW!!!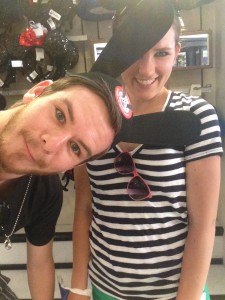 We had a GREAT vacation!  None of the problems we experienced were more than momentary annoyances.  No matter what kind of change you're faced with, there's always a period of adjustment.  I feel certain that Disney will address the existing system glitches.  I believe they will listen to guest feedback and make some additional tweaks here and there.  I am very much looking forward to our next visit to Walt Disney World in October to celebrate our 25th Anniversary – our first trip without children since my first visit in 1990!
Tim over at Dad for Disney has a great article on new versus old FastPass systems.  Check it out here.
If you've been to Walt Disney World recently, how was your experience with the new system?