It was a whirlwind trip and somewhat overshadowed by two things – a 1600-mile round-trip drive (ugh!) and leaving Joseph behind when we came home.  Knowing those aspects have a negative effect on how this trip will be remembered, I shall endeavor to do my best in giving balanced feedback.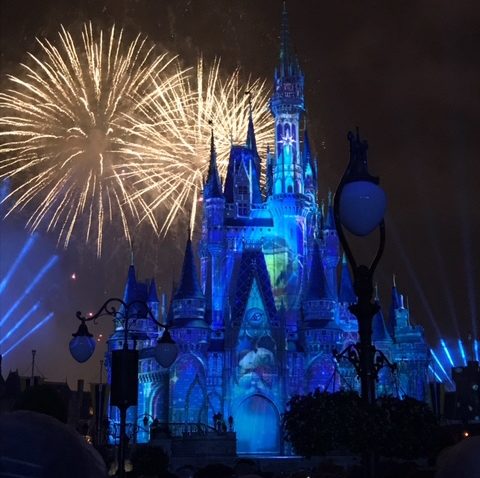 Just Back from WDW – The Best and the Worst of it
The Great Stuff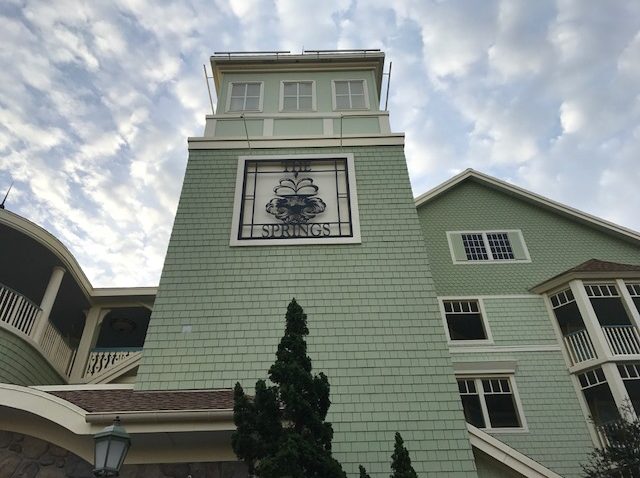 Saratoga Springs – This was Megan's and my second time staying here and Raymond and Joseph's first.  We all thought our room location in The Springs section was fantastic.  On the first floor, our room was unbelievably quiet and relatively close to the bus stop and the main pool/recreation area.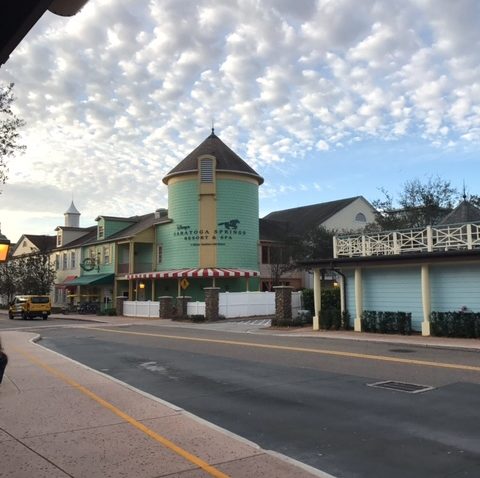 We did not have to wait too long for a bus at any time.  The only negative I could see is that this is the last bus stop in the loop.  While the rooms at Saratoga Springs are a bit dated and could use an update or at least a little extra TLC, our room was clean, everything was in working order, and the building appeared well-maintained.  Last June, in The Paddock section, we had "Welcome Home" doormats which were nowhere to be found on this visit.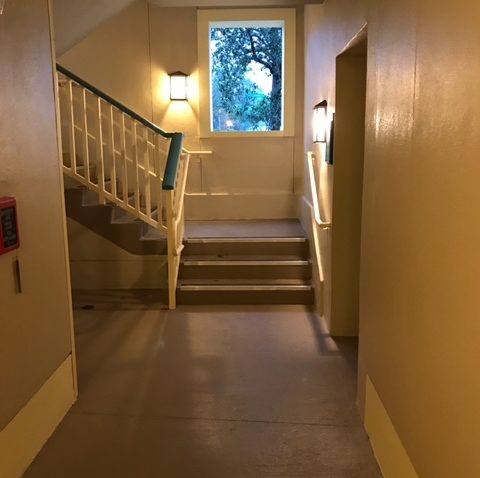 Festival of the Arts – If the weather had been better, this would have been a really great time.  As it was, we sampled very little food, but loved the theme and the fun photo ops.  As a bonus, we got to see a couple get engaged on the bridge in Italy and it was great.  She said yes.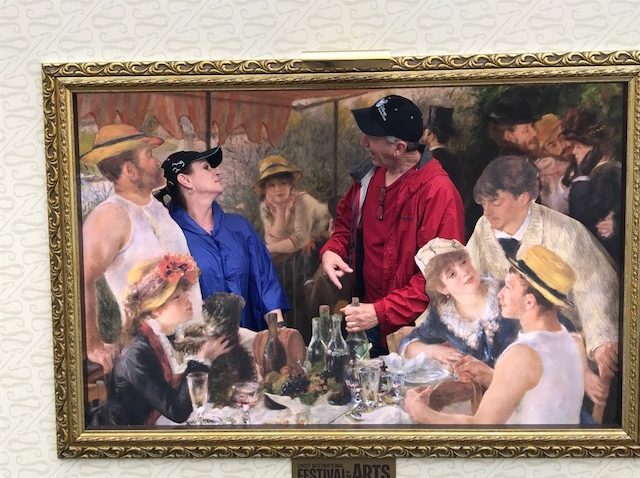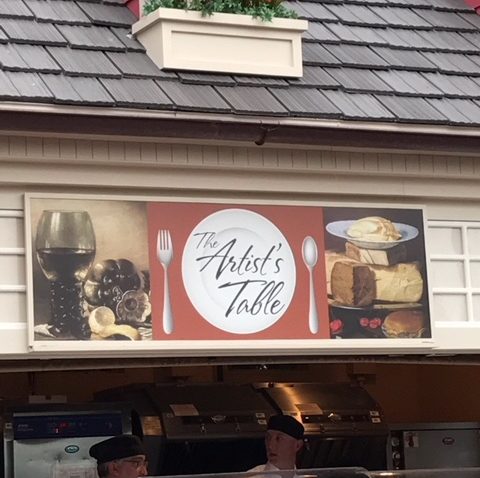 Morimoto Asia for Dinner – We've enjoyed lunch at Morimoto's a couple of times and thought the food and service were wonderful.  Our first dinner there did not disappoint!  We ordered a variety of dishes and all were delicious.  Raymond and I finally tried the Peking Duck for two…wonderful!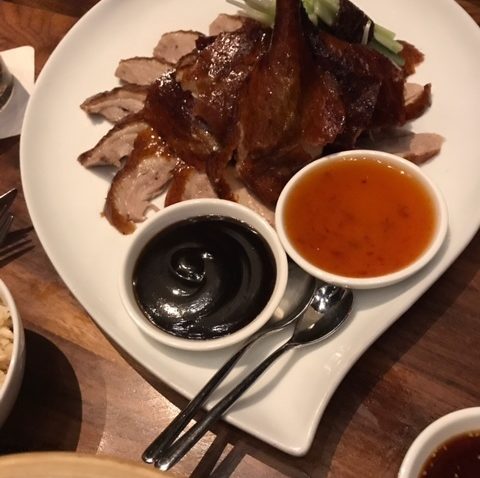 BaseLine Tap House – This new addition to the Studios is…what, WHAT?  Something NEW?  Yes, you heard me correctly!  After closure after closure, finally something new and it's great!  We stopped in for beer then also shared a pretzel.  Both were great, but what really struck us as the best feature of this place was the music.  Thumbs up all around for the cool vibe and a libation menu that feels custom-made for us.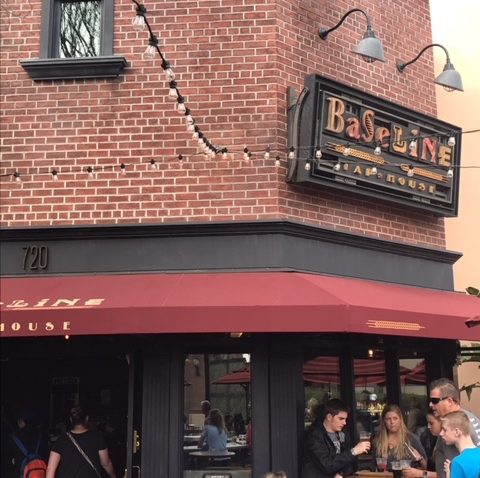 Moonlight Magic – We almost never get to take advantage of DVC events.  We've never been there when they had one before, so RSVP-ing for this complimentary Magic Kingdom after-hours event was a must!  Unfortunately, the weather was crap with constant drizzle.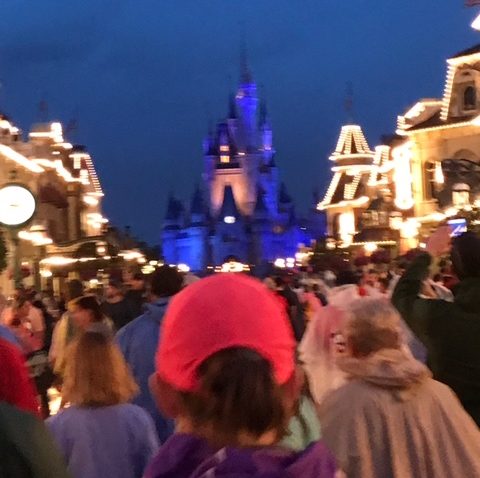 We did enjoy getting to see unusual characters and the wait times for rides were super reasonable.  We had dinner at Skipper Canteen, checked in and got our wristbands, then managed to ride Pirates, Seven Dwarfs Mine Train, Little Mermaid, Haunted Mansion, Peter Pan, Buzz Lightyear, and the People Mover.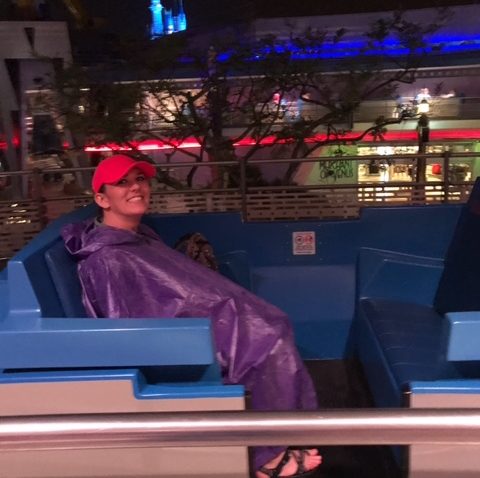 We left Megan practically all alone on the People Mover while Raymond, Joseph and I rode Space Mountain (since it's off limits for expectant mothers).  There were photo ops with lots of characters and we stopped for pictures twice.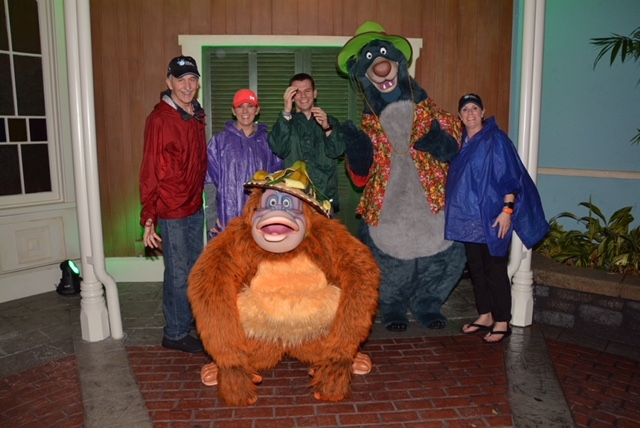 We met Louie and Balou in Adventureland and then space-Pluto and Goofy in Tomorrowland.  We got to see both Wishes and the event's special fireworks show which had a special name, but it escapes me now, but leads me to…
The Bad Things
Raglan Road – After years (and years!) of loving this place and taking flak from folks who don't see eye-to-eye, we were not just disappointed, we were crushed.  We had dinner there Saturday night and one of our favorite happy, fun, tasty, go-to favorites had transformed into an unrecognizable dump.  Given no option, we were seated in the bar at a very small table where we could not see the stage.  I hate those high chairs for any length of time…my short legs make sitting comfortably nearly impossible.  The tiny table made everything crowded.  The ribs we ordered for an appetizer came on a giant wooden board which barely fit on the table and made plates, drinks, utensils, etc. in danger of being pushed off.  The ribs were barely seasoned and barely luke warm.  Things went downhill from there.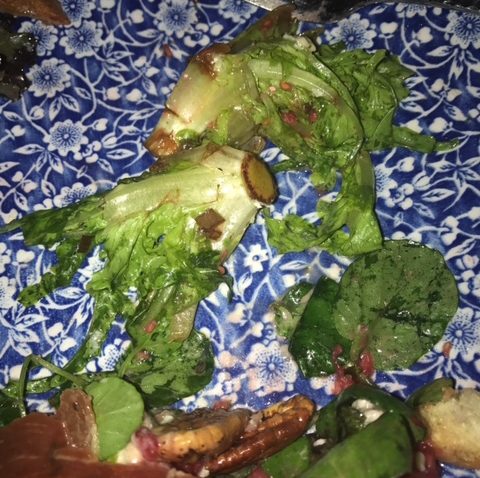 The service was okay, but our server was clearly spread too thin.  A tall man, who seemed to be a manager of some sort, kept coming by and asking how everything was, but he never made eye-contact or smiled and was completely insincere.  I ordered a salad that was made up of horrible lettuce scraps and a single clump of blue cheese among the other ingredients.  Nothing was so horrible that we felt we needed to formally complain, but the overall experience was lousy enough that we all agreed to take an extended break from Raglan Road before trying it again (maybe) in the future.  On the bright side, new choices for dining at Disney Springs abound!
The Collapse of Society – Sure, people litter, cut in line, stop in the middle of walk-ways, ram you with strollers and all that.  Other people make up for it by being kind and friendly.  It's like that everywhere.  Rude and nasty people have never made me think about vacationing someplace less crowded.
Two remarkable things happened on this trip though that have stuck with me as a sign of worsening times.  First let me add that I have a personal pet peeve about naked feet.  They're gross.  And unhygienic.  Pool-side, they are to be expected.  In a restaurant, not so much.  Please people, for the love of all that's holy, keep your shoes on!  It's not okay to remove them in public indoor spaces!  There's a reason for signs that say, "No shirt, no shoes, no service".  I think Disney needs to put those signs on all their restaurant entrances, pronto!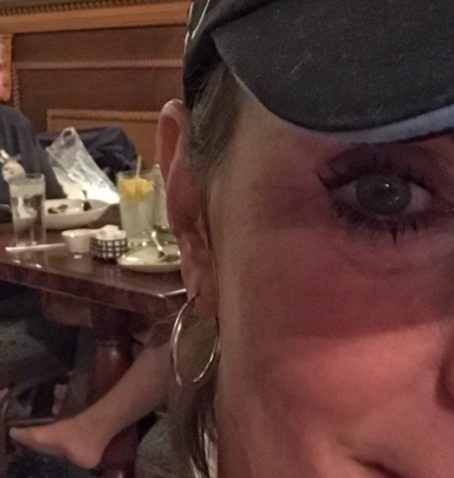 The second incident was a bit more alarming.  Raymond and I were standing side-by-side at the top and towards the middle of Main Street (along with many other people) watching the Moonlight Magic fireworks show.  Once the lights go down in the park for fireworks, most people seem to either stay put, or move to the edges of the crowd if they're trying to leave the park.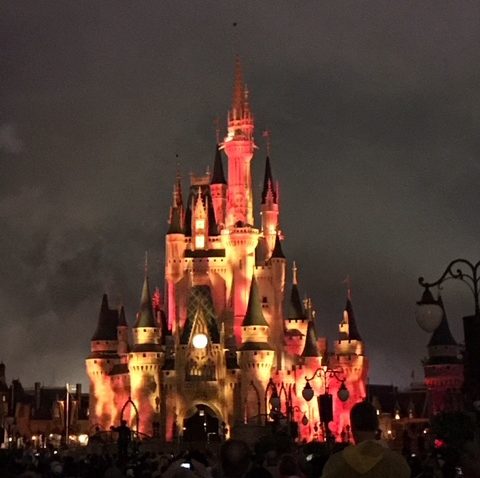 Not so with the big guy who came straight towards us, turned slightly to the side, lowered his shoulder and literally plowed between us.  I tried to hold my ground for a minute because I was both incredulous and furious, but he was too big and I didn't want to get knocked to the ground.  I did turn back and yell, "EXCUSE YOU!!!!", but that reaction was stupid.  Clearly, when a younger guy, built like a linebacker, feels it acceptable to shove mature fellow guests out of his way in a DISNEY PARK, something is wrong with the World.  Makes me sad that we've come to this as a society, but here we are, I guess.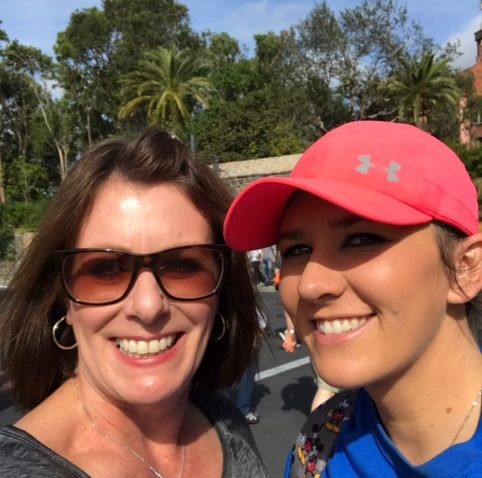 Well, there you have it.  A very quick trip made bittersweet by our happiness for Joseph and his Disney College Program adventure and our leaving him behind when we went home.  Some of our experiences deserve blog posts of their own and some are better off forgotten forever (if possible).  If you have any questions, don't hesitate to ask.
Have you had a disappointing experience at Walt Disney World?  What impact (if any) will (or did) it have on future visits?