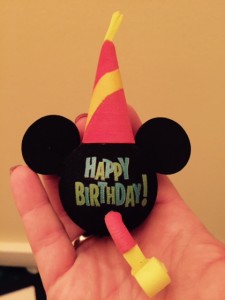 Mickey Mouse turns 87 today.  Like you, I grew up with Mickey – he was of my parents' generation and they were fans of Walt Disney's movies, TV shows, and toys.  My parents helped me on my way to being the Mickey Mouse fan I am today.  Raymond and I did our part to pass the love along to our children as well.
Happy Birthday Mickey Mouse
It's a great day to take a look at where, when and how Mickey is part of my life everyday – and he is, maybe more for me than most people.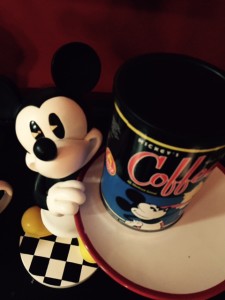 Mickey greets me every morning in the kitchen and often joins me for a cup of coffee.  He rides to work with me on my car antenna and can usually be found as part of my attire.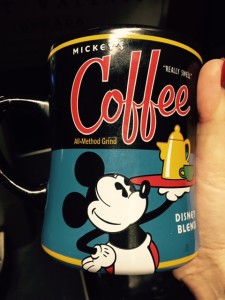 Mickey collectibles are treasured at our house and we're always on the lookout in antique stores and at flea markets for the next big (or little) find we can't pass up.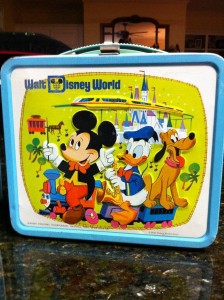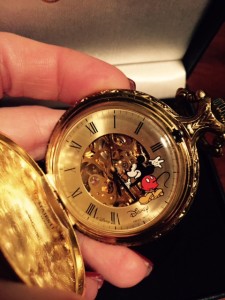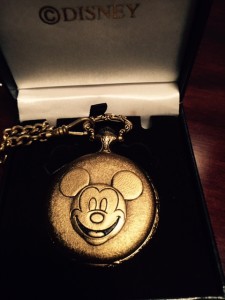 Mickey makes up a large portion of our Disney pin collection and is the main star of our holiday decorating.  No matter the season, if you look closely, you'll find his iconic shape somewhere at our house!  (For tutorials on making your own Mickey ornaments, see the posts here, here, and here.  For a Christmas door wreath, check here.)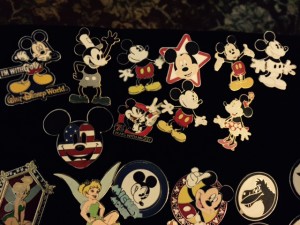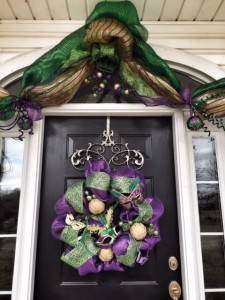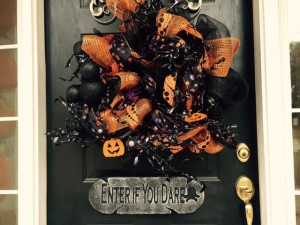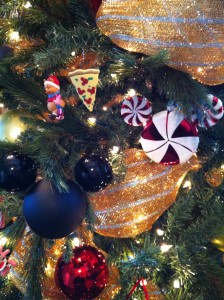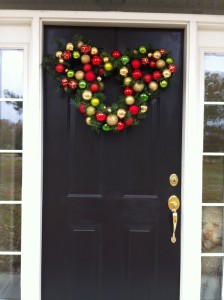 Speaking of finding that oh-so-familiar shape, let's not forget how it's become automatic for us to try to spot Hidden Mickeys – both in our everyday lives as well as when we're on a Disney vacation.  Don't you look for them all the time?  It's totally normal, right?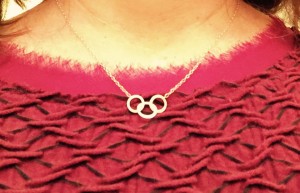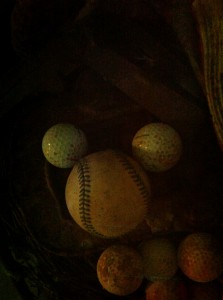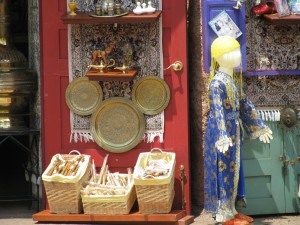 Mickey and I almost share a birthday – his being just two days after mine.  Maybe that's why he has a special place in my heart.  No matter the reason, Mickey's always around and that makes me happy!
Do you share my love for Mickey Mouse?  Where can he be found in your day?