What time is the 3 o'clock parade?  The answer might surprise you on and after August 20, 2017.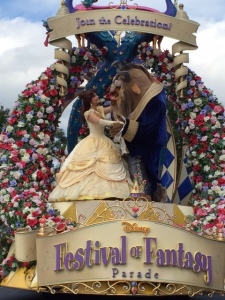 Magic Kingdom – Festival Of Fantasy Parade's New Time?
I love Disney rumors and gossip – it's fun to speculate and discuss among my fellow Disney geeks.  When I came across this brief article from WDW News Today, I had to visit Disney's official website and check out the times info for myself.  Sure enough, the "3 o'clock parade" is moving to 2:00 pm.  Annnnnd I think that's okay.  Pretty good, in fact.  Here's why…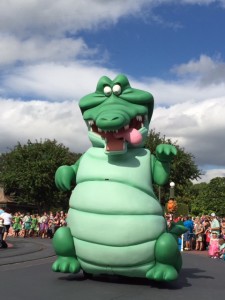 If you've never seen Festival of Fantasy, it's a must-do at least once.  I've caught the entire 12 minute spectacle a few times because it's nothing short of incredible.  Seriously, the floats, costumes, and music are wonderful and as good as Disney gets.  I was not a huge fan of the prior parade (Celebrate a Dream Come True) for a variety of reasons and only watched it in its entirety once because we had VIP seating.  Festival of Fantasy is everything I wanted the previous parade to be and oh, so much more.  3 o'clock can be a tough time of the day to fit in a parade…no matter how fantastic.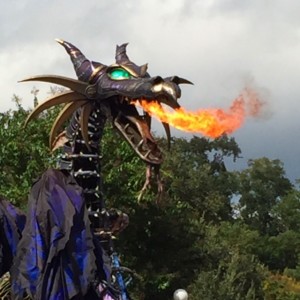 Mid-afternoon is the classic post-lunch naptime for legions of littles.  It's hot, humid, sometimes riddled with pop-up thunderstorms and for lots of families their resort pool is calling.  Sometimes people want to spend a couple of hours before dinner cleaning up and enjoying happy hour (me!).  Sometimes people want to park-hop after knocking off their favorite Magic Kingdom attractions (also me!).  Moving the parade up an hour could really be a huge help for lots of folks.  The Festival of Fantasy Dining Package will also work out better for people who eat at the earliest times available – closing the gap a bit between meal and parade time.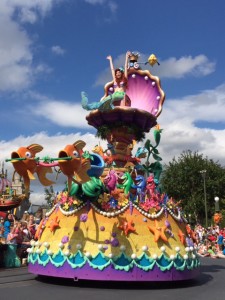 I think, if this time change is permanent, The Fam and I will get to enjoy Festival of Fantasy more frequently than we do now.  Our favorite viewing spots are on the Tomorrowland side of the hub and also at the end of Main Street USA across from the flagpole – easy to exit the park from there after Mickey and Minnie go by.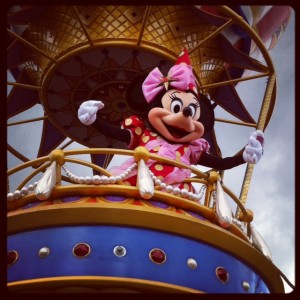 Are you a Festival of Fantasy Fan?  How do you feel about the parade's new time?