We tried a few specialty food offerings at this year's Epcot Festival of the Arts this year. Some were good, some were great, all were certainly creative. One delectable dish stood out from the rest and I'm still thinking about how very tasty it was. (I'm trying to forget about the calories.)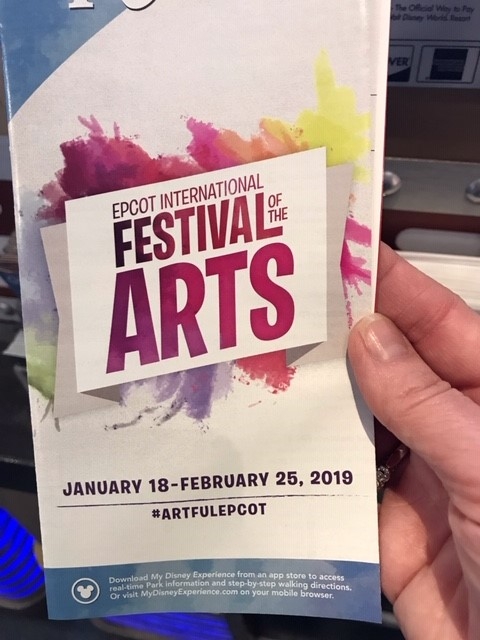 Festival of the Arts, as the name implies, gives food booths and kiosks the opportunity to show off clever culinary works of art that showcase the artistry of plating and the beauty of specialty ingredients.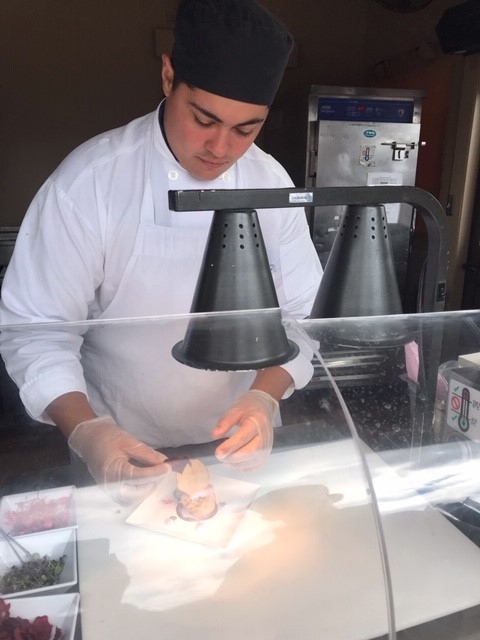 A great example of this was an offering from the POP EATS! booth. We chose the Sous Vide Chicken Roulade ($6.75) "Served with Apples and Sage, Warm Brie Fondue, Blueberry and Beet Gel, and Garnished with Apple and Beet Chips" This dish certainly sounded interesting (to say the least). We paired that selection with the Almond Frangipane Cake ($4.50) "Layered with Raspberry Jam and Callebaut Belgian Chocolate".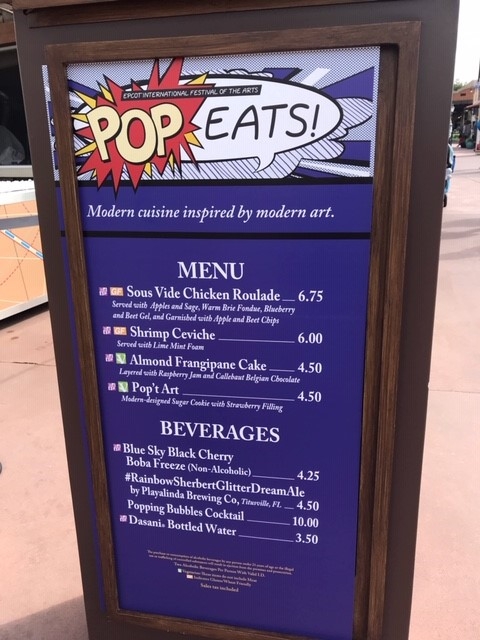 Open-minded were we when we dug in! The chicken was delicious and none of the garnishments were overpowering. The flavors were nicely balanced. The cake (remember I don't have a sweet tooth) was meh. I didn't hate it, but it wasn't great. I feel like maybe the vibrant colors were a bit off-putting as well.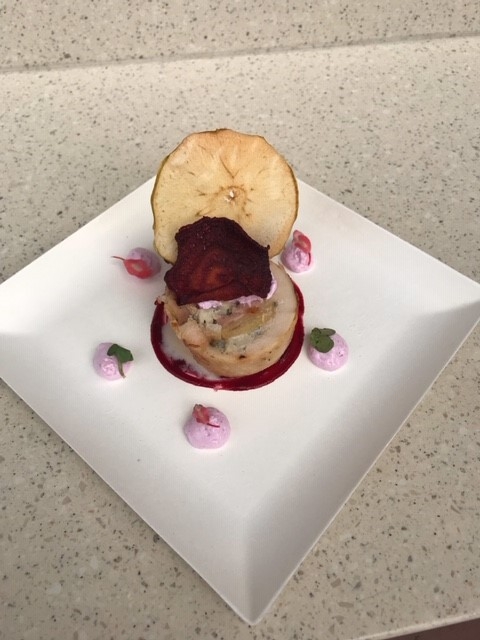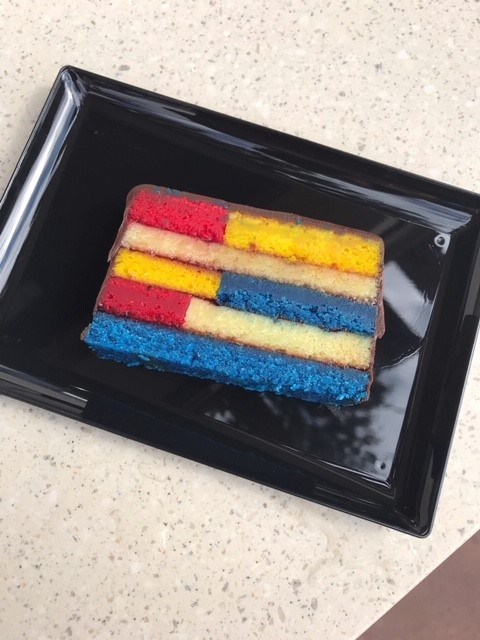 Epcot Festival of the Arts – Best Thing We Ate
On each visit to Epcot, I searched for things that appealed to both Raymond and me so we could share. There was one, extra-tempting item I kept hearing about. It wasn't located in World Showcase, but sounded exactly like a dish we would both love. We headed for Taste Track in Future World East. We didn't even know this place existed. What did they have that we couldn't resist? I'll tell you – it was the best thing we ate at Festival of the Arts!
Lobster Bacon Macaroni and Cheese!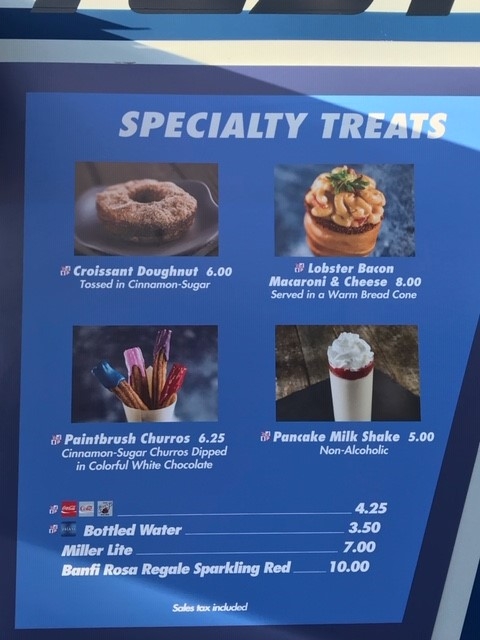 Served in a warm bread cone, this stuff was scrumptious! The temperature, texture, and flavors were perfect which seemed to me no easy accomplishment. Unless you have a shellfish allergy (I'm sorry for you, Nick and Heather) – I would not miss an opportunity to try this dish if they bring it back next year. Oh, boy, it was great. Raymond and I polished the entire thing off in mere moments. It was hard to share, but the $8.00 price tag kept us from buying a second serving.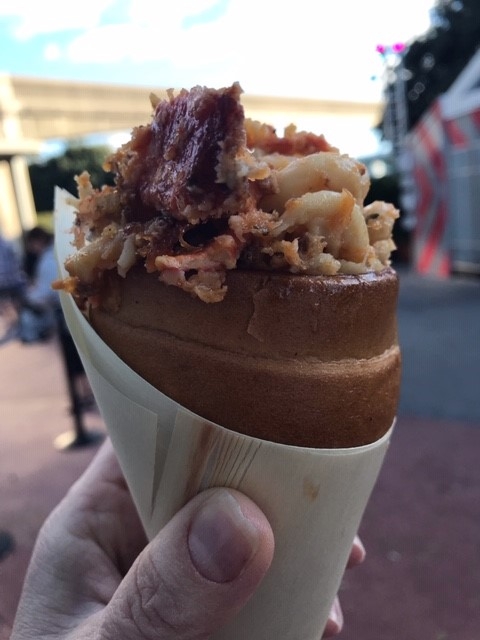 Have you tried this Lobster Bacon Mac & Cheese? What was your favorite Festival of the Arts food?