When Megan and I were planning our recent trip to Walt Disney World, I mentioned our interest in trying the Quick Service Dining Plan.  With two snack and two counter service meal credits per day, we believed we'd have much more flexibility in our park touring versus our typical vacation habit of booking one or more sit down meals per day.  What we were hoping for:  Delicious food, tasty snacks, and a good value.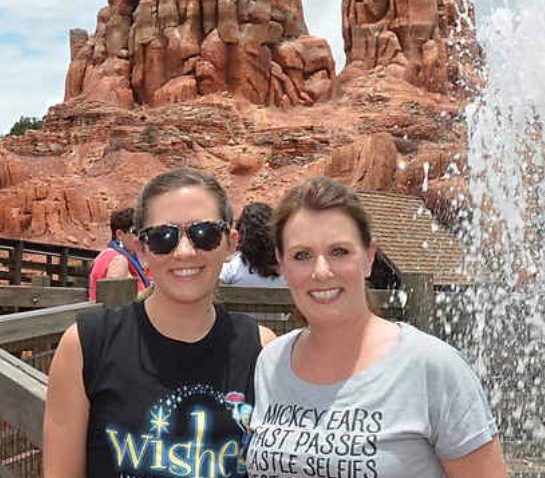 Disney's Quick Service Dining Plan Review
What we spent – Regular price for this plan is $48.19 per person per night of stay.  We got a small Disney Vacation Club discount, which brought our price down to $46.34 per person per day for a total of $278.04.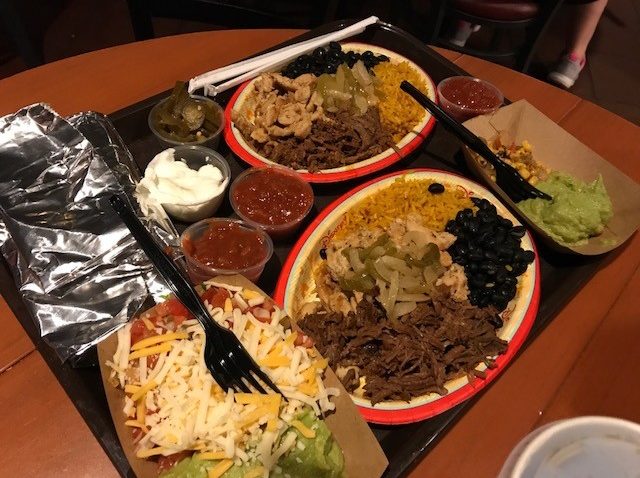 Where we ate – First, let me say that we enjoyed the meal choices we made very much!  We arrived on Sunday and had lunch at Pecos Bill's (Magic Kingdom) then dinner at Wilderness Lodge's new Geyser Point Bar and Grill.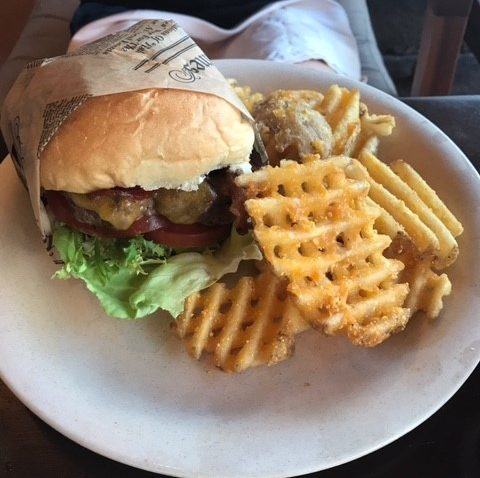 The next day (Monday), we enjoyed lunch at Harambe Market and dinner at Flame Tree Barbecue.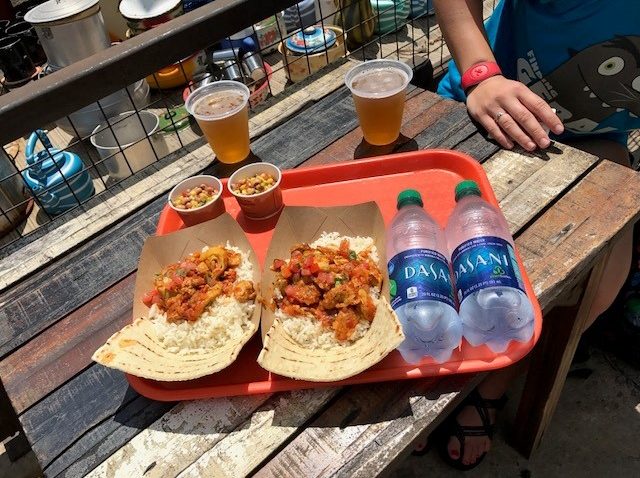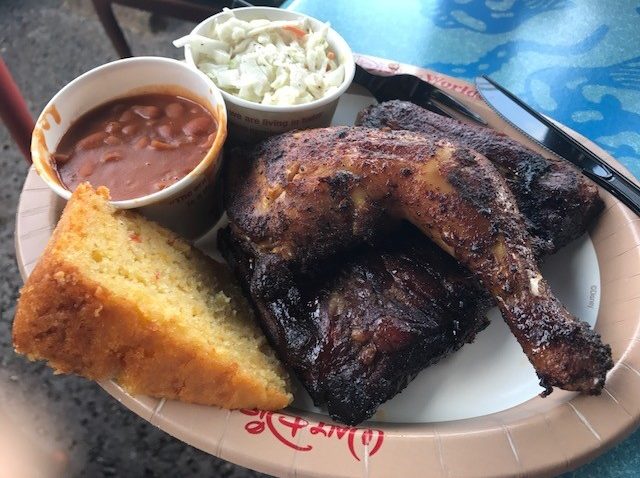 On Tuesday we had lunch in the Mexico Pavilion (Epcot) at La Cantina de San Angel.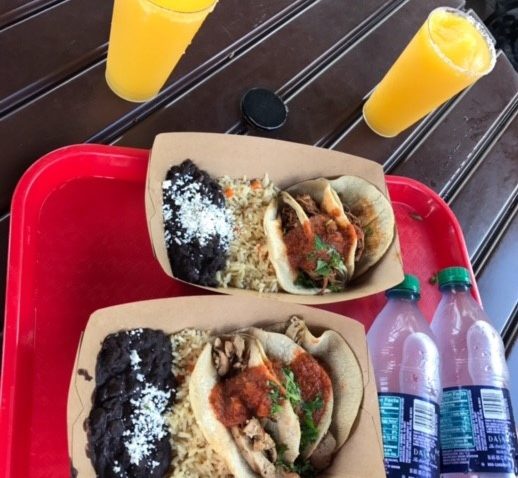 Tuesday night we didn't use a credit and enjoyed our one-and-only table service meal at Paddlefish in Disney Springs.  That left one credit for the following day when we had lunch in the Morocco Pavilion at Tangierine Café.  This picture does not do it justice.  Our first time there and boy, was it delish!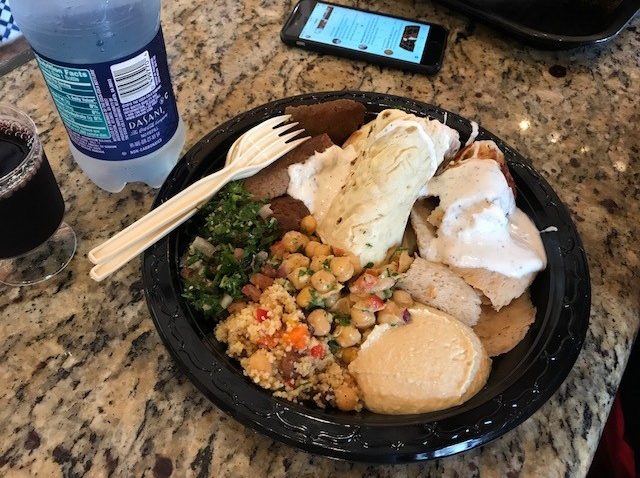 What snacks we chose – We had to have Mickey ice cream bars in Magic Kingdom, but after that we got as creative as possible.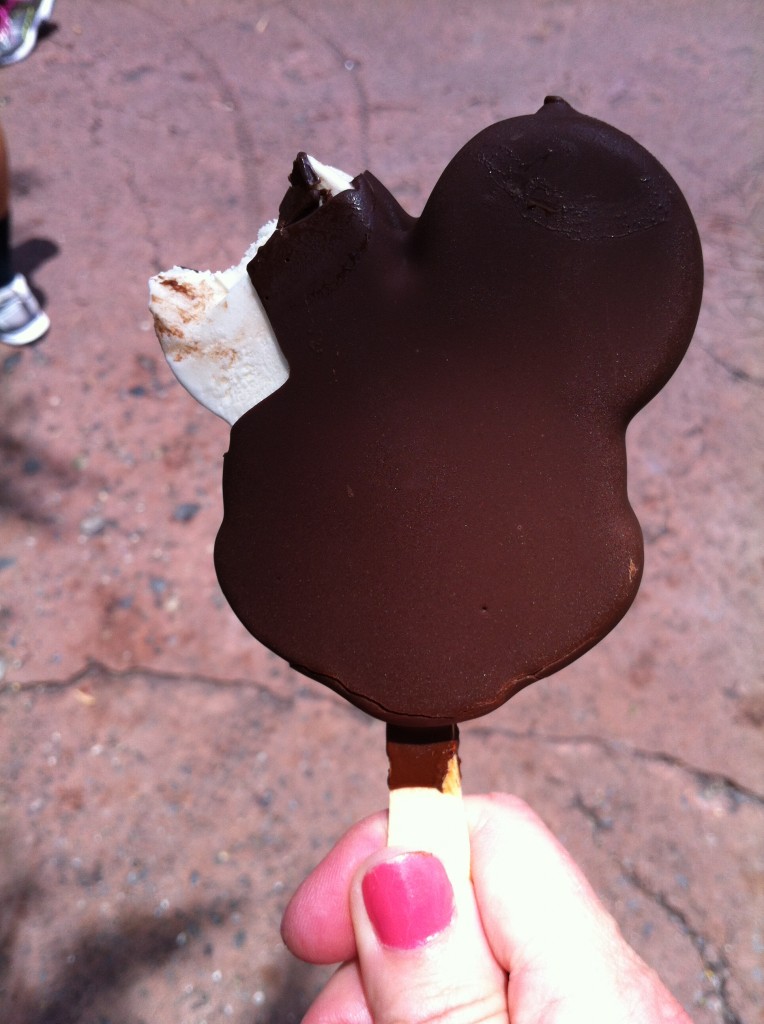 We enjoyed chocolate filled beignets from the Les Halles Boulangerie Patisserie in the France Pavilion (oh, wow!).  Stopped in Karamell-Kuche in the Germany Pavilion for a salted caramel cupcake, caramel corn, and a hunk of caramel (my absolute fave).  With one last snack credit, we grabbed some bagged pretzels at Saratoga Springs to eat on the way home.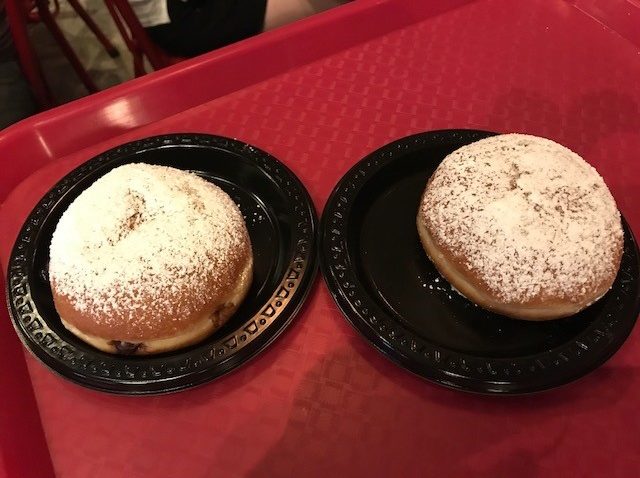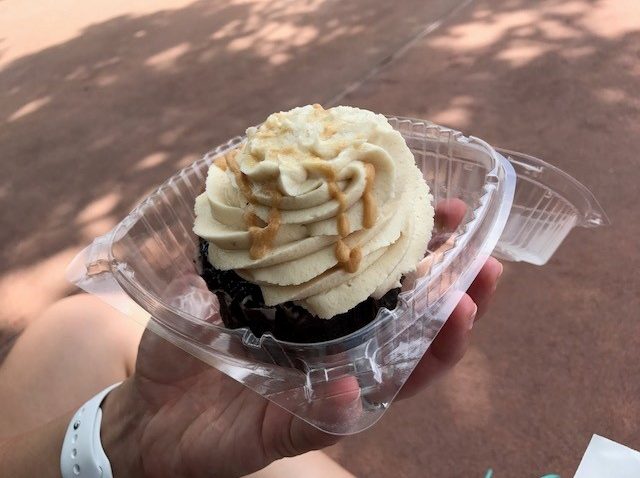 The verdict –  We did not go hungry, that's for sure, and were happy we purchased the plan.  Out of pocket, our meals would have cost about $210.68 with tax.  That left about $67.36 of the meal plan price for snacks.  Between us we got 12 snacks and I know most of them were over $5.  So we broke even.  We didn't try to order the most expensive options on every menu and ate where we wanted to with no consideration for which restaurants would be the best value on the plan.  We also ordered bottled water (relatively cheap compared to soft drinks) with every meal in order to stay hydrated.  The ease of pre-paying for most of our meals was super convenient and budget-friendly.  Using our Magic Bands to access our meal and snack credits was great too.
What we'd recommend:  Don't skimp on snacks because you think you'll want to use them for something better later.  Use the two each day as you go or you'll be like us and have to snack like crazy (or stock up for later) on the last day.
Have you tried the Quick Service Dining Plan?  What did you think about it?