My plans for Labor Day Weekend involve packing!  We'll be off to Orlando next Friday and sail from Port Canaveral on Saturday.  Right now we've got our eyes on Hurricane Irma and are hoping she moves right on along before the Fantasy sets sail.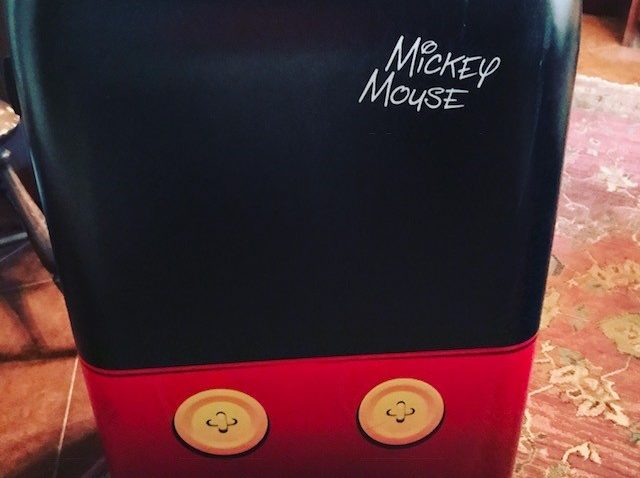 Disney Vacation – Next Week!
We're staying pre-cruise near the airport.  Since we have already booked three more visits to Disney World during the next 8 months, we don't have the DVC points to spare for one night.  We've stayed at this hotel before another cruise and it worked out well.  Initially, we thought we'd just hang out at the hotel and be well rested and ready to go on Saturday.  Ha!  No way could we be that close to Disney World and stay away.  Plus, there's that new promotion for DVC members that offers a 30% discount at certain restaurants for dining before 6:30 pm or after 8:30 pm (through September 30th).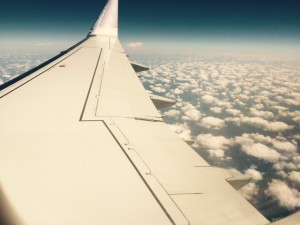 Our plane lands around noon and once we've gotten our luggage and checked into the hotel, we'll be taking some form of transportation to Animal Kingdom. (We are still undecided what to use, suggestions welcome!).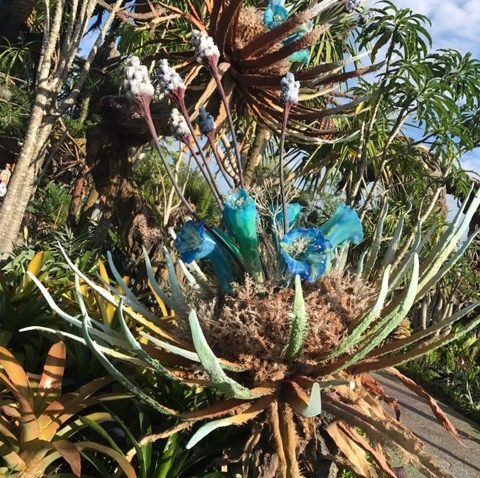 Of course we couldn't get a FastPass for Flight of Passage, but Raymond will still get to explore Pandora for the first time.  Our afternoon consists of Asia first – FastPass for Expedition Everest.  Pandora second – FastPass for Na'vi River Journey.  Finally, we'll use our last FastPass for Kilimanjaro Safaris in Africa.  Between FastPasses, we'll have time to wander at our leisure.  I'm certain we'll make a stop at the Dawa Bar for a refreshment.  Once we finish the safari, it'll be time to go.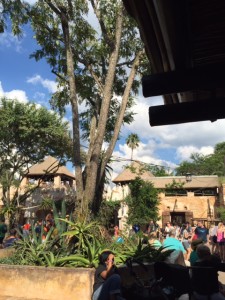 We'll be wrapping up the evening with an early dinner (6:00 pm) at Jiko.  We love that place!  Eating early to take advantage of the special discount will give us plenty of time to relax and enjoy our dinner without rushing.  By 8:00, we should be ready to head back to our hotel and call it a day.  The next morning we'll be on our way to our first sailing on the Disney Fantasy.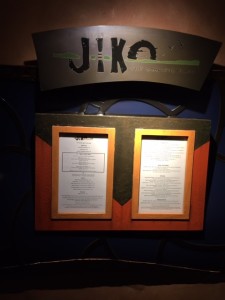 I'll be taking tons of pictures and will have much to report when we get home.  Our Eastern Caribbean itinerary should look like this (Irma, be gone!):
| Day | Port | Ashore | Onboard |
| --- | --- | --- | --- |
| 1 | Port Canaveral, Florida | — | 3:45 PM |
| 2 | At Sea | — | — |
| 3 | At Sea | — | — |
| 4 | Tortola, British Virgin Islands | 7:30 AM | 5:45 PM |
| 5 | St. Thomas/St. John, US Virgin Islands | 7:45 AM | 4:00 PM |
| 6 | At Sea | — | — |
| 7 | Disney Castaway Cay | 9:30 AM | 4:45 PM |
| 8 | Port Canaveral, Florida | 7:30 AM | — |
Tomorrow I'll be back with the details of our port excursions, dining plans and all we're looking forward to on this trip!
Have you sailed on the Fantasy?  What did you enjoy the most?