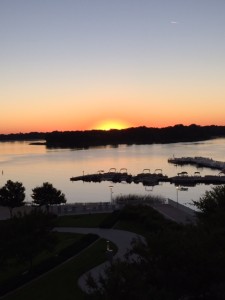 When asked, I always recommend my favorite rides and attractions, rope-drop strategies, snacks and restaurants to my Disney-vacation-planning friends.  So much to do and see – I try my best to suggest ways to make each day action-packed and fun-filled.  Probably I should do less of that.  Instead, I should stress the importance of taking a few minutes here and there to break away from the business of crowded park navigation.  I need to make a point of telling people to make time to relax and just soak up the beauty and atmosphere of Walt Disney World by roaming, free-styling, wandering…you get the idea.  Some of my family's best vacation memories were made during many such expeditions.
Disney World Rambling and Meandering
Take a stroll on the path between the Polynesian Village Resort and the Grand Floridian.  Catch the monorail from Magic Kingdom to either one of these resorts to begin your exploration.  On a beautiful day, this little excursion is a calm and lovely way to spend a quiet few minutes.  Once you've completed your journey, hop back on the monorail and continue your day.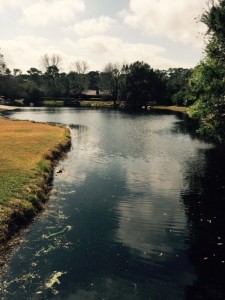 Explore Fort Wilderness.  You just might decide to hang out for a good, long visit.  Take a bus from the parks or a boat from Magic Kingdom or the Contemporary Resort.  Then catch one of the Fort Wilderness-specific busses for a short ride to the Meadow Depot where you can walk around the gorgeous grounds, rent a bicycle, kayak or canoe, take a Segway tour, or shop for souvenirs in the Meadow Trading Post.  You'll forget you're at Walt Disney World!  This place is an awesome destination and recreation area on its own.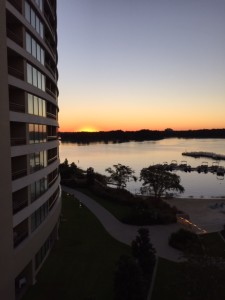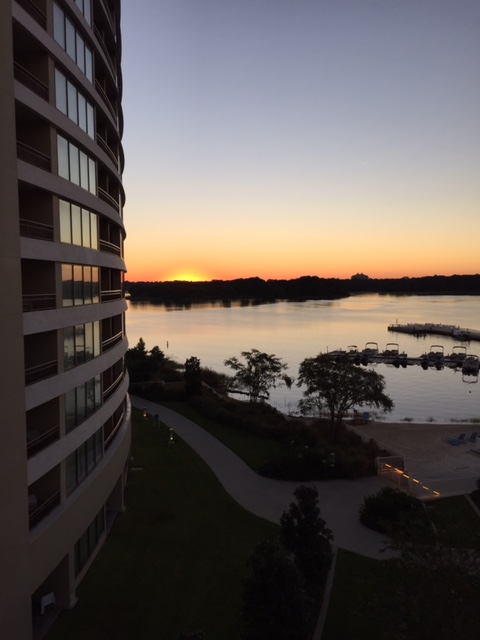 Start your day off right.  No matter where you're staying, rising with the sun on at least one morning is a wonderful way to begin the day.  Maybe it's just us, but we think sunrise at Walt Disney World is particularly beautiful…dare I say magical?  Talk a walk with a cup of coffee in the early morning light, listen to the sounds of the resort coming to life – amid the incredible tropical landscape, you can relax a bit as you look forward to the excitement of the day ahead.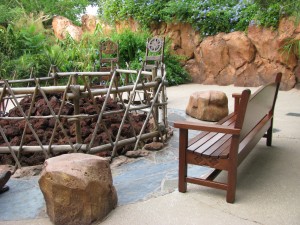 Check out Animal Kingdom Lodge.  If there's a resort at Walt Disney World I would give up park time for, it's AKL.  Everything about this place is unique and interesting!  From the soaring, expanse of the Jambo House to the restaurants and lounges, this place is nothing if not exquisitely well-themed.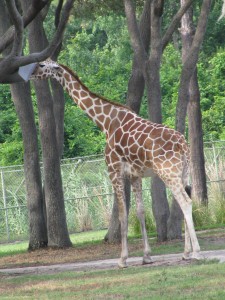 Best of all?  Watching animals on the savannah overlook off the back of the Jambo House.  We love it there!  We try to make a dinner reservation at one of the Lodge's table service restaurants on a day we'll be at Animal Kingdom (park).  It's a quick bus ride from park to lodge and a perfect way to keep the day's theme going in a much more relaxing atmosphere.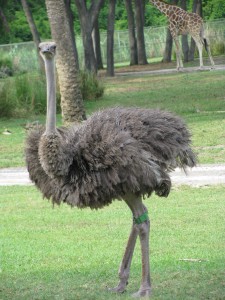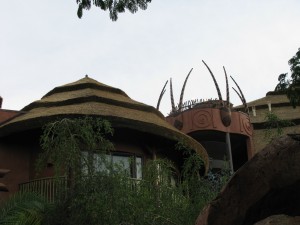 These are just a few – my personal favorites – of the many places you can find some outside-the-parks places to take a stroll and soak up not just the Disney magic, but quiet moments that remind you…vacation is supposed to be relaxing!
Where are your favorite places to ramble and meander at Walt Disney World?