Here in Louisiana, festivals are an entertainment staple.  Small towns and big cities alike pride themselves on offering unique experiences and some, like my personal favorite, Abbeville's Giant Omelet Celebration have a rich history and are quite popular.  For me, there are three essential components that all festivals must do well:  Food, Music, Arts & Crafts.  Epcot's festivals are no exception to the aforementioned rule and as one might expect, those Disney folks go all out in the three main categories.  In it's third year, Epcot's newest addition to the festival lineup proves (for 39 days) that Disney festivals are the best.
Who Would Love Epcot's International Festival of the Arts?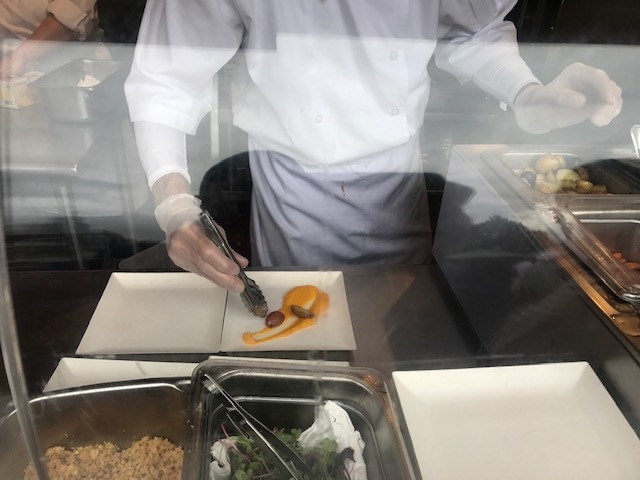 Let's talk about the food! It's fancy. 13 food studios, spread throughout the park, offer hungry guests delicious and artistic selections. In 2018 we tried a dish from the American Adventure pavilion and it was as tasty as it was good looking. Foodies will find plenty of culinary specialties to enjoy. See the full menu here.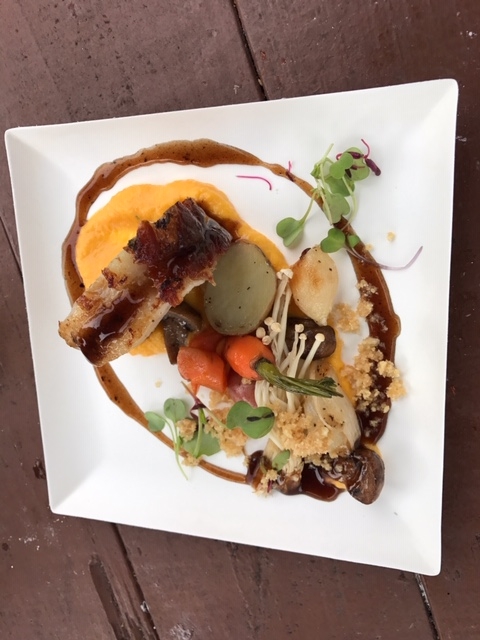 What about music? There's a concert series and it's extra special. Featuring Disney on Broadway stars, the Festival of the Arts' concerts are uniquely different from those offered during Flower & Garden or Food & Wine. Take a peek at this year's lineup and tell me you wouldn't want to give it a listen.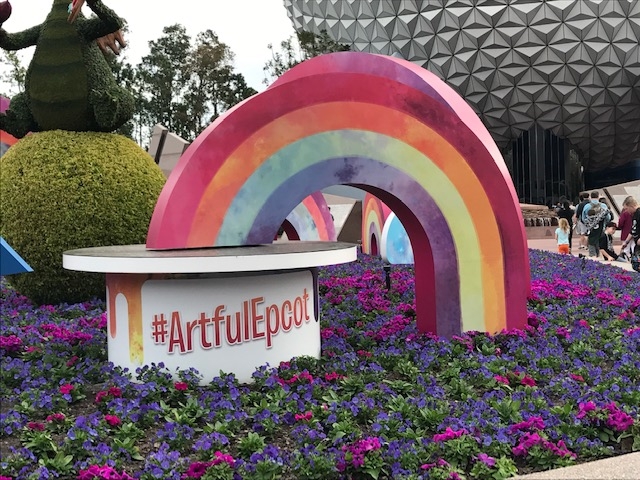 Arts and Crafts…well, maybe just arts. But it's awesome Disney art by Disney artists and it's displayed all over the place. Last year the weather was awful during our short visit to the festival (we were at WDW dropping Joseph off for the Disney College Program). We felt cheated that we didn't have more time and less rain. We loved checking out all the art styles and wanted to buy something, but time got away from us. I'm not letting that happen again this year.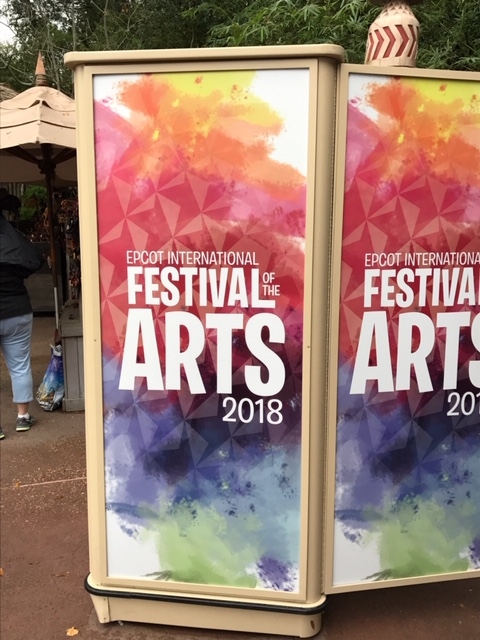 Okay, so the Festival of the Arts checks off all the necessary boxes, but WAIT there's MORE! You can speak with the visiting artists and attend seminars and workshops. Let's not forget about Figment's Brush with the Masters Scavenger Hunt! (On my must-do list.) Also, guests can put themselves into famous art classics for excellent and hilarious photo ops. (This year, I hope to pose for photos not wearing a rain jacket!)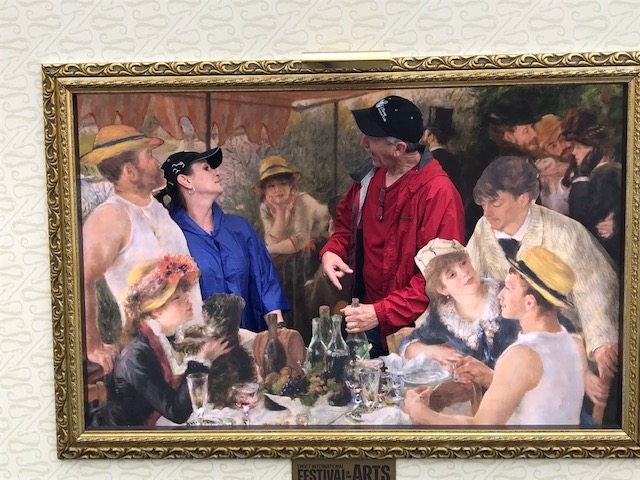 Our last experience at the Festival of the Arts left us wanting more, so we've blocked out lots of time to enjoy all it has to offer. Stay tuned for more about the festivities when we get back.
Have you been to the Festival of the Arts? What did you enjoy the most? Is it on your Disney radar for something you'd like to do one day?