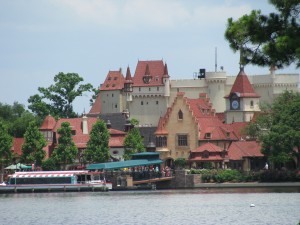 I'm thinking Disney thoughts (aren't I always?) and today they're about World Showcase.  I know it has to do with the latest episode of the Mighty Men of Mouse Podcast – which I always listen to on the day it comes out.  I started thinking about my experiences in Epcot's World Showcase over the years, how I feel about the different pavilions at this particular time in my life.  And if those feelings differ if the pavilions belong to countries I've actually visited versus the ones I only dream of visiting (or not).
So the meandering thought process goes, and thus the decision to rank the World Showcase pavilions – just for fun. When this is over – I really, sincerely want to know how your own ranking compares to mine.  I've put a lot of thought into my feelings and reasoning.  Mostly, my decision was based not on general appeal, or even logic, but how much I want to visit a particular pavilion and how much time I spend there.   Please comment what you'd change and why.  Let's get started!
Ranking World Showcase Pavilions
11.  Morocco:  (I have never visited the actual country)  I walk by.  If there's entertainment, I walk by more slowly.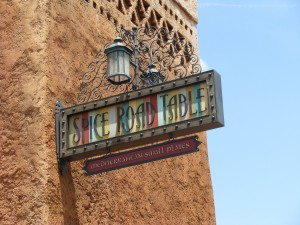 Raymond likes to grab a cup of coffee there sometimes, but the dining choices don't appeal to the picky eaters in my family.  Sometimes we browse the shops and once, Megan and Joseph got henna tattoos there.  It's nothing negative, this pavilion is generally off our radar.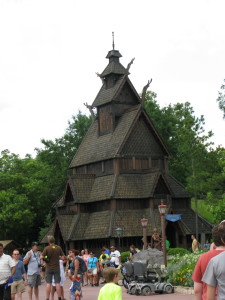 10.  Norway:  (I just got back from the actual country and my vacation was amazing.)  I used to love this pavilion and would, in the past, have put it much higher in the rankings, but in its current condition, sans ride, unappealing (to me, right now) princess dining buffet at the Akershus Royal Banquet Hall, lack of entertainment…it doesn't do justice to the incredible beauty and culture of the country it represents.
9.  China (Never been there):  I love the way this pavilion looks.  I love the entertainment I've seen there through the years and the merchandise is always novel and fun to check out.  We've never chosen to eat there, but high marks for atmosphere and flair.
8.  Mexico:  (I have visited Mexico and enjoyed it very much.) It's just ME – the place is awesome, but I'm married to a man who categorically dislikes the taste of Mexican food (unless you count Taco Tuesday at our house as Mexican food).  Great food has a serious impact on pavilion rank placement and sadly, I've not had a meal other than a quick counter service lunch. 
I adore Donald Duck and Fiesta Donald is fun, sweet, and adorable!  The ride, shops, and musical entertainment (Mariachi Cobre) are all great!
7.  Canada:  (I've been to Vancouver and, very briefly, Toronto)  The beauty and grandeur of this pavilion evokes the beauty and grandeur of the actual country.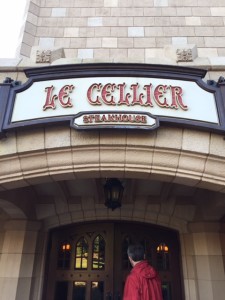 Clean, beautiful and breathtaking – Canada (the pavilion and the country) brings back many happy memories.  (I may hate the Lumberjack Show, but don't hold it against the pavilion…or the country.)
6.  America – I live here and I am very patriotic.  I just don't get much out of the pavilion except for the Voices of Liberty!  I can't say enough about what a great show they put on and how I love listening to them echo in the pavilion's atrium.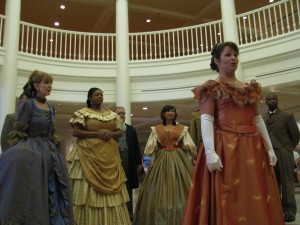 5. France (I have been to France and it was wonderful):  Great restaurants, beautiful buildings, this pavilion is an enchanting place to spend time.  What I saw of France is well reflected here.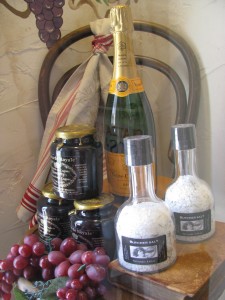 I especially love it during Epcot's International Food & Wine Festival – they pull out all the stops.
4.  Germany (I've not been there, but am half German):  I love the pavilion itself – it is so warm and welcoming to me!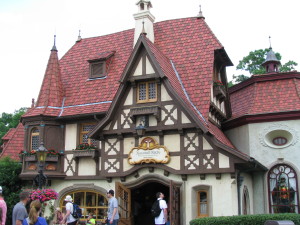 I love Sommerfest and any kind of beer they're serving at the beer kiosks (by strapping young men in lederhosen).  I love the shops there and, if I can find a seat in the courtyard, am happy to spend quite a while soaking up the atmosphere.  Makes me want to go to Germany!
3.  Italy (I have been to Italy and LOVED it!) – This pavilion does the best job (to me) of evoking the feeling of its home country.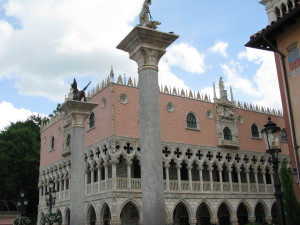 The meal, snack, and beverage choices are plentiful.  The wine shop is a particular favorite of my – they'll send my selections to the front of the park for me to pick up on my way out.
2.  United Kingdom (I've not been there…yet):  There's such beauty and charm in this pavilion.  So much to take in, loads of details, great food and drink and wonderful entertainment (British Revolution).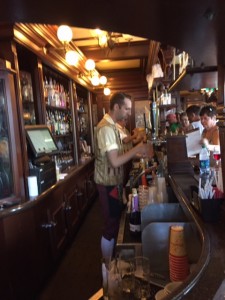 I love the Rose & Crown – both the pub and the eatery (I highly recommend the pub's Single Malt Scotch Flight, if you're a Scotch fan).  I also adore Yorkshire County Fish Shoppe.  And the beer.  See?  This is why it made it to #2!
1.  Japan (Never been to the country):  What this pavilion lacks (to me) in outward appearance, it makes up for in holding my attention.  I like the food, while it's not on my must-do list, I think it's good.  The Matsuriza (drum performance) is very cool.  What makes this pavilion #1 to me right now?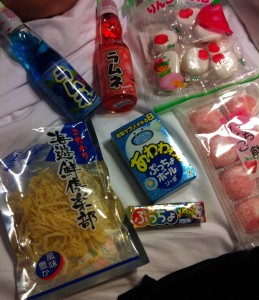 The Mitsukoshi Department Store!  It's not about shopping – it's about seeing the incredible assortment of Japanese goods and cultural items.  I could stay in there all day and never see everything!  Swords, bonsai tree kits, chop sticks, kimonos, teas, saké, clothing, toys, books, the pick-a-pearl counter, and – best of all – the amazing candy/snack room full of an incredible assortment of Japanese treats.
There is no right or wrong – no definitive, absolute ranking of World Showcase Pavilions.  It's a jumble of feelings, memories, interests, and priorities.  What makes one country's pavilion "better" than another will be different for each of us – how would YOU rank the World Showcase pavilions?