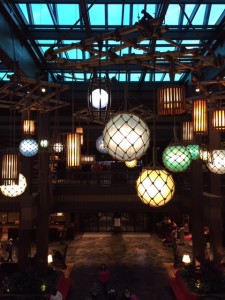 Hop on the monorail with me for part two of our tour of resort loop table service dining options.  Today we're headed to the Polynesian Village Resort and the two sit-down dining options there.  While choices seem somewhat limited, both restaurants are well-priced, and offer delicious fare in a casual atmosphere.
Walt Disney World Dining – Resort Loop Table Service (Part 2)
Polynesian Table Service
'Ohana (1 TS credit) – Looking for great atmosphere and all you can eat?  This is the place for you…unless you failed to book an ADR (Advance Dining Reservation) then getting in is probably impossible.  This place is wildly popular!  For dinner, gather 'round and enjoy the family style dining and parade of grilled meats from the open fire pit. There's something for everyone at this family friendly location.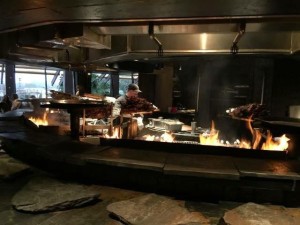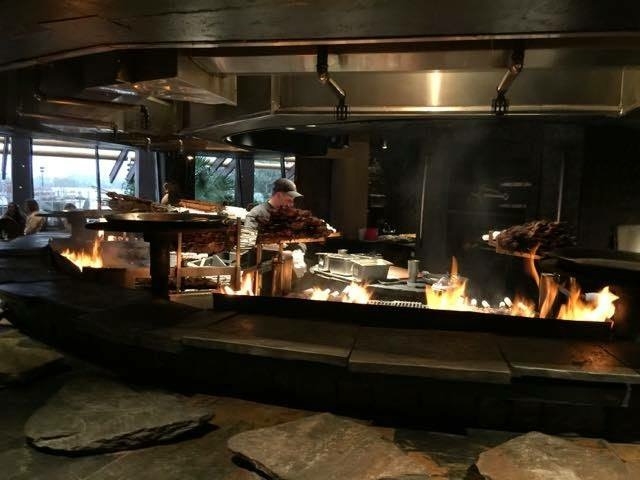 Starters include some mighty awesome wings, pork dumplings, and salad.  The pineapple-coconut bread is outstanding!  Chicken, shrimp and steak are brought to your table throughout dinner Brazilian Barbecue-style.  Sides include noodles and stir-fried vegetables. Sadly, my favorite Maui Potatoes, once the best (to me) part of an 'Ohana dinner, are long gone from the menu.  Dessert is bread pudding and you'll want to save room for it!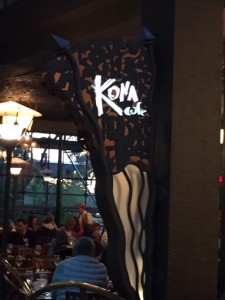 Kona Café (1 TS credit) – Home of the world-famous Tonga Toast!  On our upcoming trip, Raymond and I are staying at the Polynesian and may finally get to see what all the hubbub's about over this breakfast specialty.  I can say, Dinner's great, if a bit crowded table-wise, and the menu is full of excellent choices that make the eating part of this place feel more like a Signature (2-table-credit) place to me.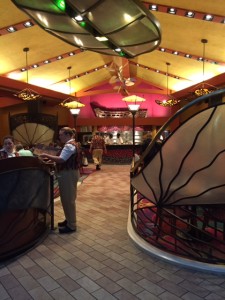 In spite of the bad service we had here on our first visit, we already have a dinner reservation booked for Princess Half Marathon weekend.  As an alternative to 'Ohana, Kona Café is a great choice.  The Pan-Asian menu includes delicious appetizers like pot-stickers, sticky wings, and Samoan corn fritters, a variety of sushi options and reasonably priced entrees ranging from lamb, beef, and pork to chicken and duck, to shrimp, scallops, and other seafood options.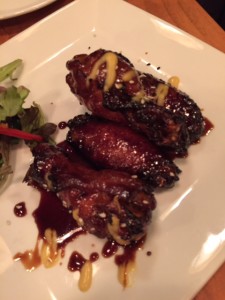 Again, the Poly may not offer as many table-service options as the other stops on the Resort Loop (and no signature dining), but the two options there are, plus excellent quick service choices and the dinner show available (Spirit of Aloha) mean this iconic, original resort has something delicious for even the hungriest guests!
What's your favorite place to eat at the Polynesian?