It's 180 days from your Walt Disney World vacation and you're ready to book some advance dining reservations (ADRs).  You've done your research and you've made a list of places you want to try.  Now comes the critical question…
Disney Dining: How Many ADRs Does Your Disney Vacation Need?
I say (as I almost always do) it depends.  How many days will you be there?  What's your touring style going to be like?  How crowded will it be?  What's your food budget?  There are so many variables, I could probably write a book on this one topic alone.  For the sake of simplicity, I'll break this down into suggestions for four different scenarios and hopefully you'll find one of them helpful.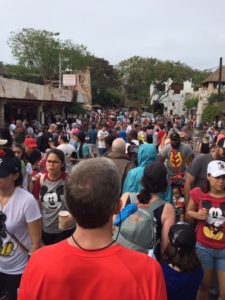 Long stay with plenty of time to relax – I recommend one table service experience per day.  To save some money, make a few of those for lunch (often less expensive than dinner).  If you have the luxury of time, a nice mix of park time, pool time, and maybe a special tour or round of mini-golf will be on your agenda.  Maybe you have time for visiting water parks.  If you have little ones who will need a break or early bedtime, that's all the more reason to consider a table service splurge for lunch.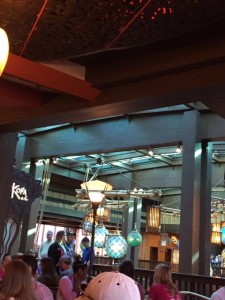 This type of vacation allows you to enjoy some special dining experiences without feeling like you're sacrificing too much time and missing out on other activities.  Too many reservations and you risk spending all your time getting to and from meals instead of relaxing and soaking up the magic.  Moderation is my recommendation.  Once you book your reservations, plan your park days around them.  Personally, anytime I can take a boat or monorail ride to and from Magic Kingdom for a relaxing break, I feel like I'm in heaven.  My favorite restaurants for this include 'Ohana and Kona Café at the Polynesian Village Resort and the Whispering Canyon Café at Wilderness Lodge.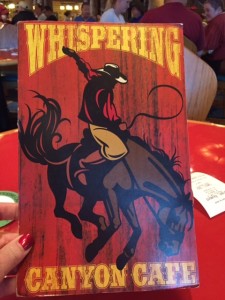 Medium stay with an emphasis on park touring – Go for an ADR in the parks for breakfast or lunch a time or two and add some special dining experiences on a couple of evenings.  Consider eating only quick service meals for a day or two – especially in Epcot and Animal Kingdom.  Again – you don't want to waste a bunch of time getting to and from meals when you'd rather be riding rides and seeing shows.  In-park, we especially love Tusker House and Tiffins (Animal Kingdom) and 50's Prime Time Café (Hollywood Studios).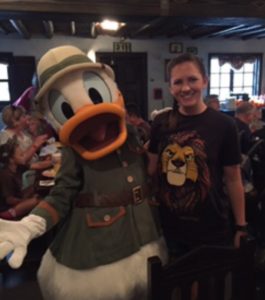 Short stay with a packed schedule – Consider making no reservations at all.  Okay, maybe one if you have to.  Since Megan and I just did this and found the Quick Service Dining Plan a good value and super convenient, I'm speaking from experience.  We wanted to spend every moment we could in the parks seeing and doing as much as possible.  If we had a do-over, we would not have taken the time to try Paddlefish in Disney Springs.  It wasn't bad, but took a chuck of time from our measly three-and-a-half days.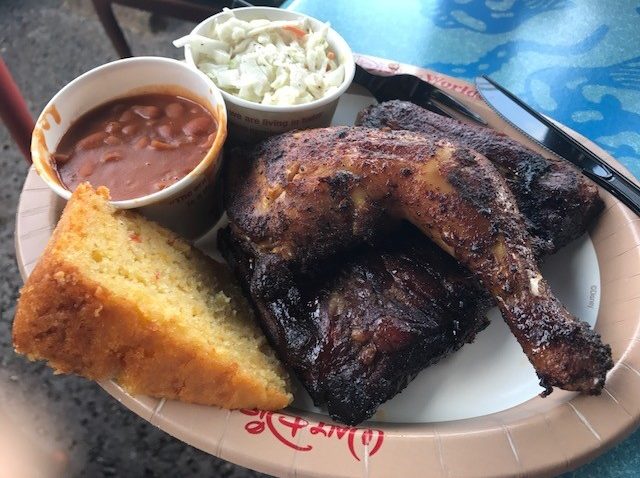 Our favorite in-park quick service places include Columbia Harbor House (Magic Kingdom), Flame Tree Barbecue and Harambe Market (Animal Kingdom), and La Cantina de San Angel and Sunshine Seasons (Epcot).  I must confess, we don't think any of the quick service places in Disney's Hollywood Studios are all that good and will either just eat snacks or try to snag a table at the Hollywood Brown Derby's outdoor lounge.  Let's hope Galaxy's Edge (a.k.a. Star Wars Land) and Toy Story Land include some excellent alternatives when they open.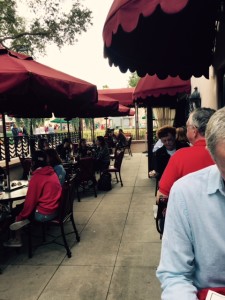 Any length of stay during an insanely busy season – Make as many as you can afford!  Based on our experience the last two years at Disney World during Christmas week, we found the park crowds to be nearly unbearable everywhere by mid-afternoon.  We were happy we had a nice dinner to look forward to at the end of every day.  We also booked breakfasts at Be Our Guest and Tusker House then made our FastPass plans around them when the time came.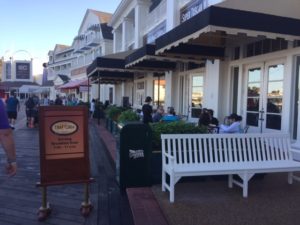 We booked a Candlelight Processional dining package for breakfast at Trattoria al Forno then walked to Epcot in time for park opening afterwards.  Note: Trattoria al Forno now offers the Bon Voyage Adventure Breakfast!  As a final thought, If you ever get the chance to enjoy Christmas dinner at the California Grill (Disney's Contemporary Resort) do not pass it up!
Are you a big Disney dining planner?  What are your best ADR-booking tips?  How many table service meals to you usually plan during your vacation?  What did I leave out?