Of all the magical, wonderful details found at Walt Disney World during the holiday season, none tickle me quite as much as the Jingle Cruise in Magic Kingdom's Adventureland.  All of my favorite punny jokes and adventures along the jungle waterways of the world with a holiday overlay!  What could be better?
Jingle Cruise – Adventure Awaits
Intentionally homemade.  The idea that the skippers and dock workers pitched in to make their far-from-civilization locale feel more like home for the holidays is completely endearing and makes each detail, large and small, adorable.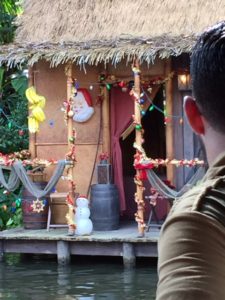 From the attraction's signs to the names of the boats, the animals, natives, and more – the holiday additions are everywhere!  I can't catch all of the details on a single ride, so if I can arrange it, I'll ride the Jingle Cruise more than once.  If time allows, I'll use a FastPass for one ride and wait in the standby line for the other.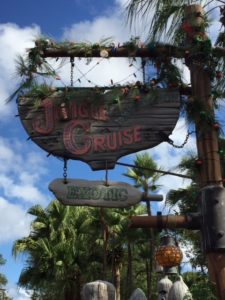 The holiday overlay begins outside and continues throughout the queue and ride – so be ready to pay close attention and not miss out on anything!  If you're in a large group, challenge each other to find every detail.  As with other Disney attractions, you'll want to look up, look down, and look all around – magical surprises are sometimes in unexpected places!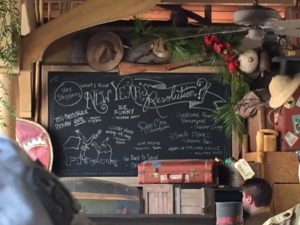 If you're already a fan of the Jungle Cruise, you'll love the holiday version.  If the Jungle Cruise isn't usually your thing, consider giving the Jingle Cruise a try if for no other reason than it's the only attraction at Walt Disney World with a holiday overlay and it's clever and fun (and cheesy)!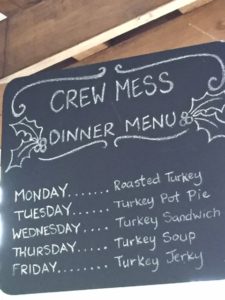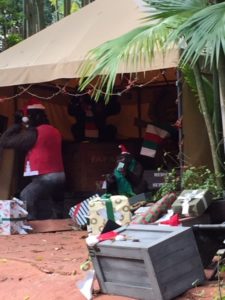 If you're planning a visit to Walt Disney World during the holiday season, add Jingle Cruise to your must-do list!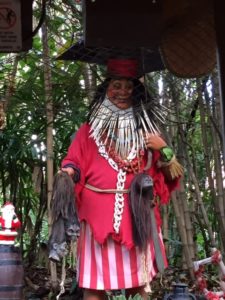 If you've already sailed on a Jingle Cruise…did you love it?  What was your favorite part?  What other attractions would you like to see get a touch of holiday magic?