Little "uh-oh" or colossal error, Disney vacation mistakes are made every day.  Here's a look at some we've made that took little effort yet produced major detractions to our vacation happiness.  Luckily, we've learned the error of our ways and you can too.
Easy Disney Vacation Mistakes
Underestimating Travel Time – This is big.  We still struggle with this one sometimes.  Getting from place to place in the humongous Disney Bubble can take a lot longer than expected.  If you're heading to a park for early breakfast reservations or leaving a park for lunch or dinner reservations, plan ahead and know what the worst case scenario will be time-wise.  If you end up arriving early to a restaurant, you can often be seated early.  We once badly underestimated how long it would take to get from Magic Kingdom to Disney Springs (monorail to the Contemporary then bus to Disney Springs) and we were terribly late for our dinner at Raglan Road.  The stress this creates is not good when you're trying to relax on vacation.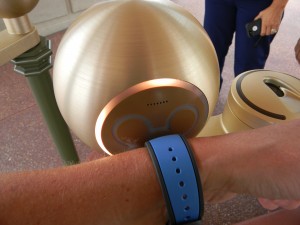 Self-inflicted Sticker Shock – If you choose to use the Magic Band charging feature, you may want to consider limiting it to only the members of your party who are responsible for paying the final bill.  Use budgeting mechanisms such as Disney gift cards for souvenirs or Food & Wine festival booth purchases.  Stay out of gift shops if your willpower is low or if you have trouble saying no to your little prince or princess.  For sure, research restaurant menus online to get an idea about prices before you go.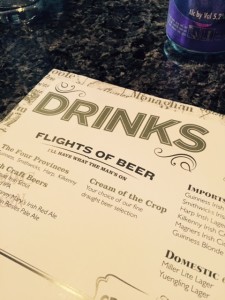 Dreadful Dehydration – It is ridiculously easy to become dehydrated in Florida.  Dehydration doesn't just make you thirsty, it can make you cranky, give you a headache, make you feel exhausted and can even make you crave sweets when you're not even hungry.  Start every day with a big drink of water, carry water with you or take advantage of the free ice water available at quick service counters in the parks.  Snack on fresh fruit and veggies with high water content instead of salty, dry snacks like pretzels, crackers, or chips.  If consuming adult beverages, drink water between servings.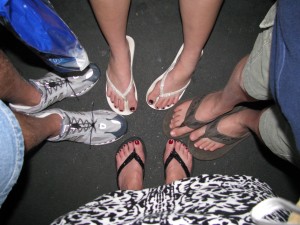 Doubling Back (over and over) – This can add miles of walking to your day.  Whether you're a super-planner with very structured touring plans or prefer to freestyle it around FastPasses, familiarizing yourself with what rides and attractions are located in which areas of the park is worth a few minutes of research.  You can do this from home within the My Disney Experience app or, if you're not into major pre-planning and don't want to fool with the app, simply grab a park map when you arrive.  Try not to go back and forth from one end of the park to the other over and over.  When you have time between FastPasses and want to squeeze in extra attractions, use the app's wait time feature to find something nearby with a short standby line.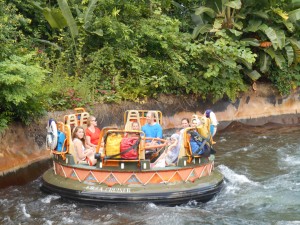 Water Ride Woes – This may sound silly to some of you, but others will appreciate this – Consider the damage water rides like Kali River Rapids (Animal Kingdom) and sometimes Splash Mountain (Magic Kingdom) can do to your appearance.  Imagine you're having a lovely day at Animal Kingdom, looking forward to your dinner at the new signature restaurant, Tiffins.  You can become 100% drenched, I'm talking soaked to the skin, on Kali River Rapids.  Unless you plan ahead and wear a poncho on the ride or come to the park with a complete change of clothes and don't care about your hair and/or makeup, this ride has the potential to make eating a nice meal less than magical.
we've made all of these mistakes and a few more! What lessons have you learned the hard way at Disney World?