The tried and true, wildly popular, well-known Disney snacks are great!  Essential contributors to Disney vacation happiness, those Mickey Premium Ice Cream Bars, churros, Mickey-shaped pretzels, and Dole Whips are must-haves for masses of fans.  But there are so many more options!  What about those?  Let's talk about the lesser known but just-as-delicious Disney World snacks. (My apologies, turkey leg fans, I just can't include you're precious poultry treat here today…or ever.)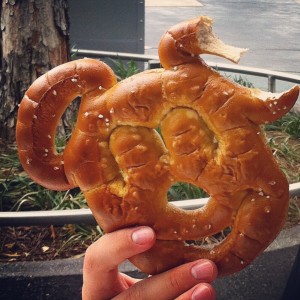 Disney Dining – Off the Beaten Snack
I consider the iconic snacks – you know, the ones mentioned above that are made into souvenir magnets and such – to be "tier one" Disney snacks.  Those would be followed by the slightly less popular "tier two" selections.  Those include Magic Kingdom popcorn (I've never had it, but I hear it's the best in the World), Mickey krispie treats, and funnel cakes.  Also in this category are cupcakes like Butterfinger, Red Velvet, and the ones decorated like Disney characters, the Studios' Carrot Cake Cookie, and those amazingly fancy candy/caramel apples.  I suppose my beloved Citrus Swirl would also fall into the tier two category (being slightly less popular that that frozen pineapple concoction).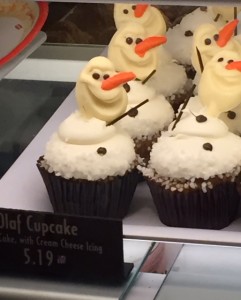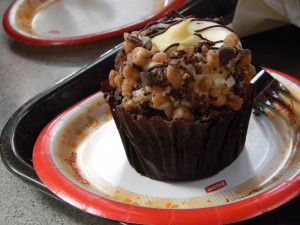 Finally, there are the snacks that fall out of the mainstream and into "tier three".  These include some of the tastiest and best snacks in Disney World that are not available in every park.  Thus, they're less well-known.
Think about the offerings in World Showcase like School Bread in Norway (Kringla Bakeri og Kafe), Macarons in France (Les Halles Boulangerie Patisserie), caramel popcorn in Germany (Karamell-Küche), and the Churros with Caramel Sauce in Mexico (La Cantina de San Angel).  That caramel popcorn got me through Hurricane Matthew!  The School Bread, macarons, and churros are still on my to-try list.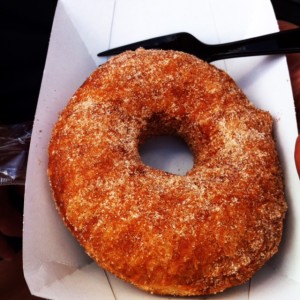 Also in Epcot there's the Croissant Donut from the Refreshment Port (YUM!) and let's not forget that kiosk over in Italy where that Espresso Gelato "Affogato" is sold – so incredibly delicious!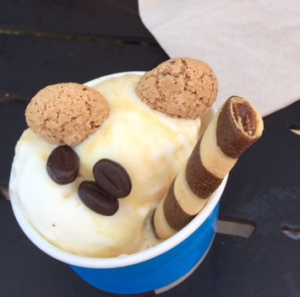 I've mentioned the cinnamon glazed almonds and pecans before.  I'm not sure where else they can be purchased, but I always enjoy them during a visit to Animal Kingdom.  Finally, I've got to add the Cheeseburger Spring Rolls from the Adventureland egg roll wagon.  Yet another thing I haven't tried, but I keep hearing how good they are.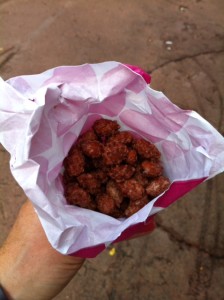 The point of all this?  So many snacks, too little time!  I'm training like crazy for the Dark Side Challenge with just two weeks to go.  All that running makes me hungry and has me daydreaming about what snacks I'm going to have while I'm at Disney World.  Seriously, if running 19.3 miles in two days doesn't justify a few extra snack calories, I don't know what does.  This is a short trip and if I had more than four days to snack, I wouldn't have to pick and choose.  Decisions, decisions…
Do you have a favorite Disney snack that I haven't mentioned?  Please, tell me what it is and where to find it!