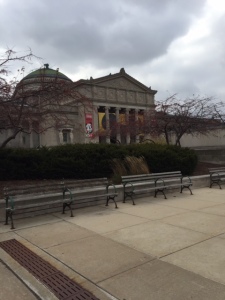 Recently, through an unexpected twist of fate, I found myself in Chicago.  While I did immediately think deep-dish pizza, quickly on the heels of that thought was a more serious one.  There's a temporary exhibit I'd heard about (October 16, 2013-January 4, 2015) at Chicago's Museum of Science and Industry called Treasures of the Walt Disney Archives.  I had no idea if it would be possible to fit a visit to the museum into my schedule, but I vowed to try my best and, as luck would have it, I had an extra long lunch break that allowed me to make the trip.
My Chicago-visiting coworker was kind enough to go on the adventure with me, so we dashed out of our business meetings and into a cab.  We figured we could spend almost an hour in the exhibit before we had to make it back to our next meeting.  Luckily, an hour was just enough to see everything (but not linger over any one display, sadly).  The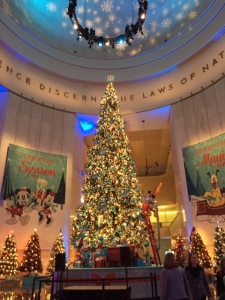 number and variety of items in the exhibit was amazing and for a Disney geek like me, it was indescribably fun!
Much like Walt Disney: One Man's Dream in Disney's Hollywood Studios at Walt Disney World, the exhibit uses multimedia to describe 90 years of Walt Disney – from the man and his early beginnings in animation to the company he built and its recent accomplishments in entertainment.  Presented by D23 (The Official Disney Fan Club), nearly 300 artifacts, awards, props, costumes, papers, film clips, and more – all presented in well-organized, easily navigated exhibits that offered delightful surprises around every turn.
The exhibits touch on nearly everything having to do with Disney entertainment – and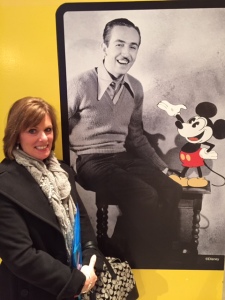 since I'm what I'd call a well-rounded Disney fan, that suited me to a tee!  Disney history, animation techniques and processes, and television and movies were the most-emphasized aspects.  So much to see, so little time!  I wanted to dash from display to display, but I made myself slow down and move through the rooms with some semblance of order.  It was SO difficult, but my best chance of not missing a thing.  Everywhere I looked was something amazing.
Here are a few of my favorite displays: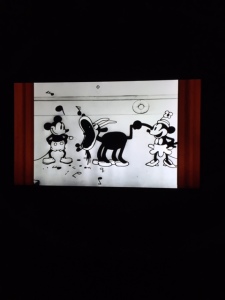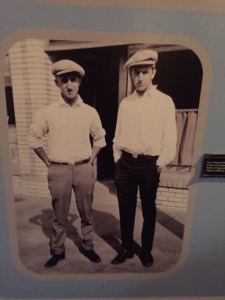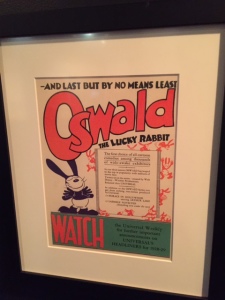 Disney's early animation was thoroughly explained.  This included a wonderful video of Walt Disney discussing how they added music and sound to movies for the first time and what the challenges were to getting it right.  Oswald's heartbreaking story was told.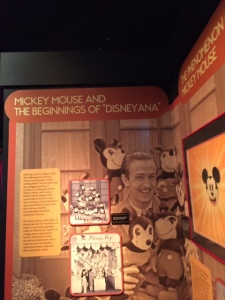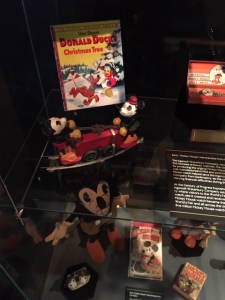 There was a great section devoted to early Disney collectibles.  Some of the toys were absolutely incredible and some were a little bit scary.  It's funny how different Mickey looked back in the day.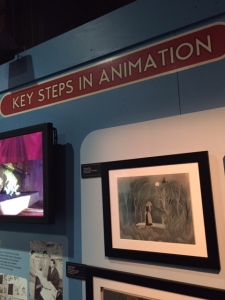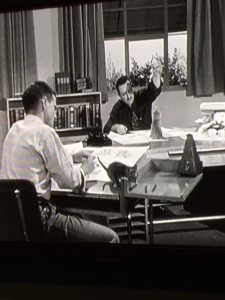 Much of the exhibit was devoted to detailing all the various steps in animating a movie.  I could do an entire post on just that part of the exhibit – it was fascinating and very thorough.  Visitors can get an excellent idea about all the components that have to work together to make an animated film "work".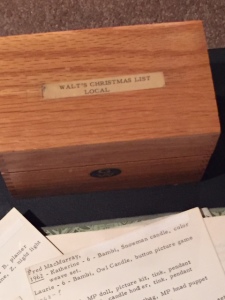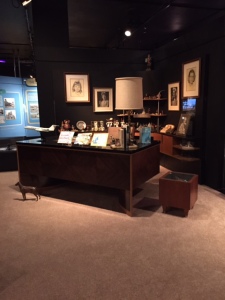 There were also displays that brought Walt Disney, the man, to life.  Like his Christmas lists and a re-creation of his office.  One of the items included in this area was a small-ish brass birdcage.  Purchased in New Orleans, this little automated bird provided some pretty big inspiration!  There was an entire section of the exhibit devoted to the history of Disney animatronics.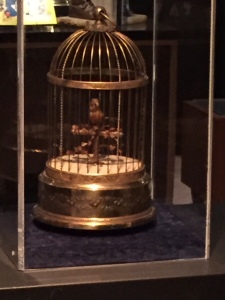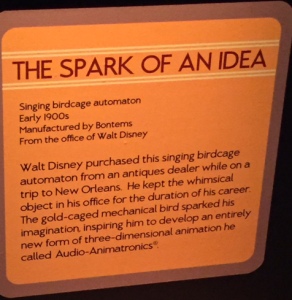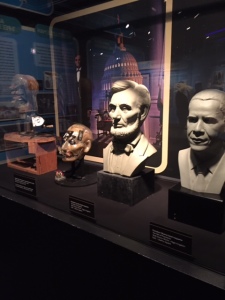 Sprinkled throughout the exhibit, in chronological order, were maquettes used for the animation of our favorite Disney films.  Maquettes are small ceramic figurines that help animators draw characters from various angles.  The early figures were a little rough around the edges, but all were adorable and captured each character's true personality.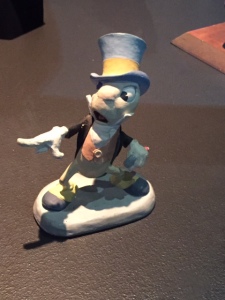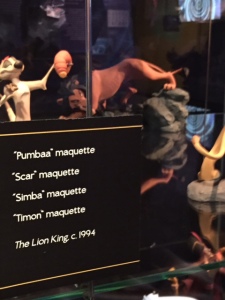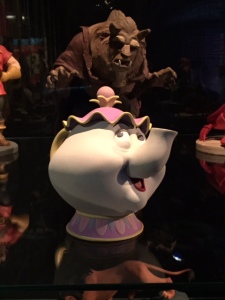 Disney television history was well represented.  Great programs like the Mickey Mouse Club and Fess Parker playing Davy Crockett had great displays!  Earhat and Coonskin cap included!!!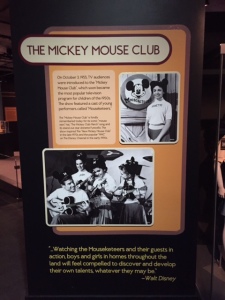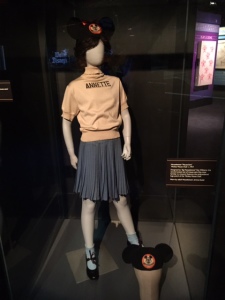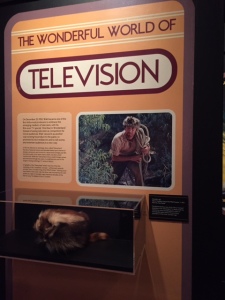 As visitors moved along from decade to decade, display to display, they're always reminded that first and foremost, Walt Disney was a man with incredible vision.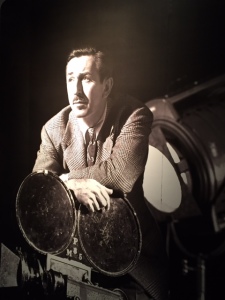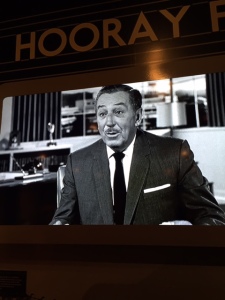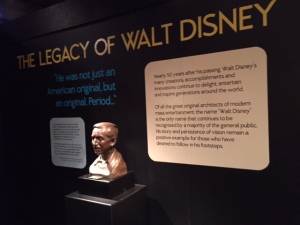 While relatively little space was devoted to Disney theme parks, the artifacts and information included on certain rides and attractions was super cool!  There was a video near the Small World doll showing how the figures were made.  Haunted Mansion is one of my most favorite attractions and there were some pretty awesome Mansion artifacts!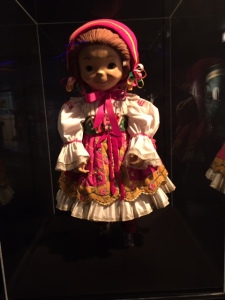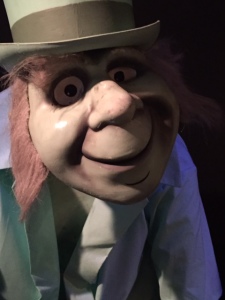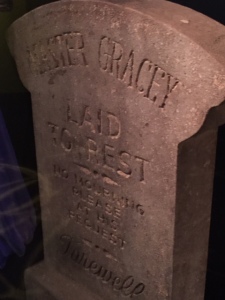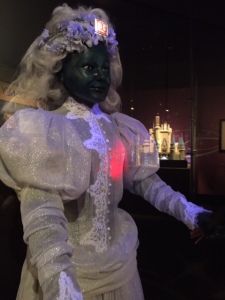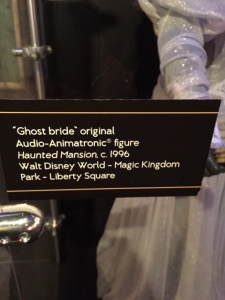 I'm not doing justice to the movie memorabilia, information and displays – again, that would take another post to cover.  Mary Poppins was very well represented as were some of Walt Disney's other live action movies like 20,000 Leagues Under the Sea.  This was the part of the exhibit where I really wished I'd had more time to linger.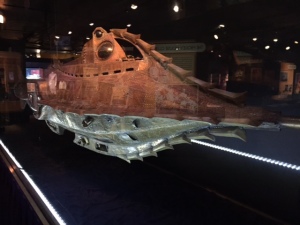 Toward the very end, there were costume displays from several movies including Enchanted, Alice in Wonderland, Pirates of the Caribbean, Maleficent, and many more.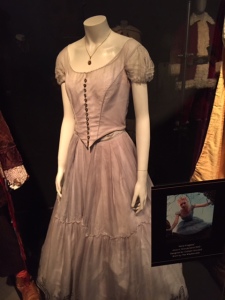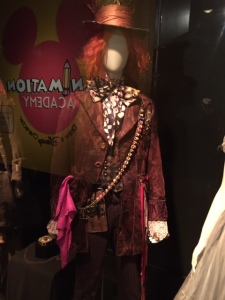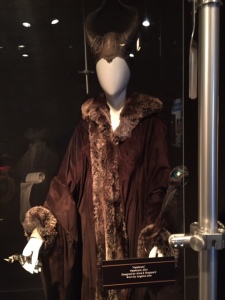 As one would expect, there was quite a hefty Frozen section as well.  Yes, this movie was overly represented compared to most other movies.  I'll say no more.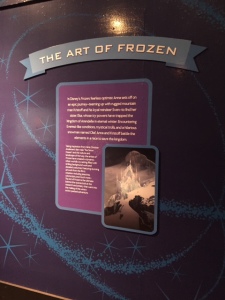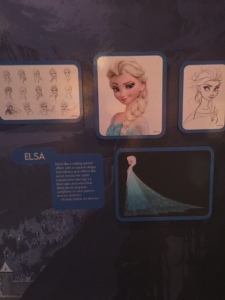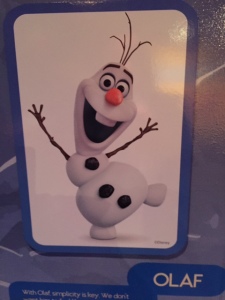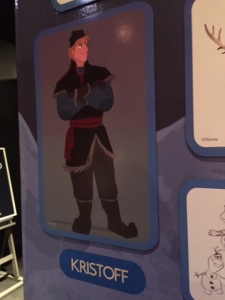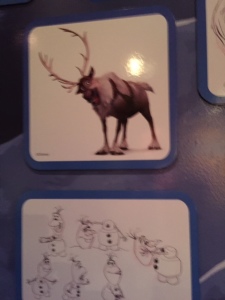 Finally, there was an Animation Academy where guests could learn to draw a Disney character.  If I hadn't been so pressed for time, I would have jumped right on in!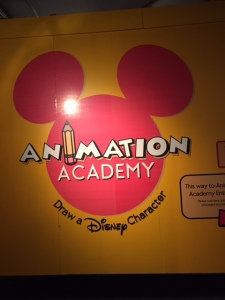 As it was, our hour was up by the time we reached the movie costumes and we made our way back out of the museum and resumed our day.  Even though it was a mad dash to and from the museum with barely enough time to see what wonders the exhibit held, my visit to see the Treasures of the Walt Disney Archives was completely worth the effort.