Nobody expects something bad to happen to them on vacation.  Thinking about safety while visiting Walt Disney World seems pretty un-magical, but it's a priority if we all want the happiest of vacation memories.  I've compiled a list based on recent news items and my own family's experiences.  For your consideration…
Walt Disney World Safety Tips
Minimize the Risk of Theft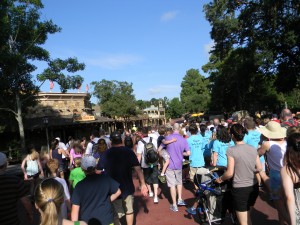 Consider renting a stroller.  It's sad, but true, there are thieves among us – even on a Disney vacation.  This recent incident is an excellent example of a repeat offender hard at work.  While she finally got caught, she'd apparently been stealing for a while and making off with high-end goods including at least one expensive stroller.  Leave your fancy wheels at home and choose among the many rental options in Orlando.  You may also want to consider investing in a stroller lock (like this one).
Secure your valuables (or leave them at home).  If you're staying on Disney property, your resort will offer an in-room safe.  Use it to store everything of value you won't be carrying in the parks.  Laptops (small ones fit in most safes), tablets, cell phones, credit cards, passports, extra cash, etc. will all be safely tucked away while you're out having fun in the parks.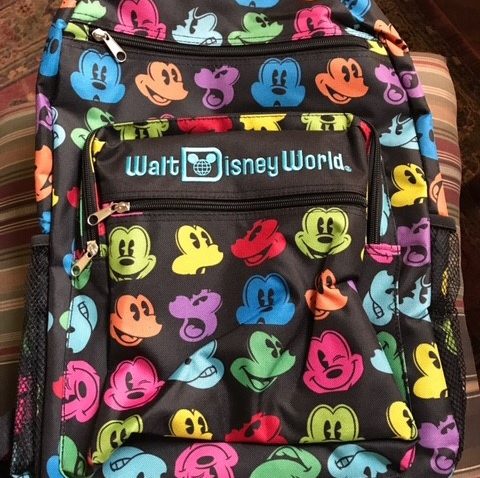 Carry a good park bag.  For the important things you need with you while enjoying the parks, a good bag is key.  It needs to be as small and comfortable as possible but still include every necessity.  Never leave your park bag (or anything of value) unattended or in a stroller or on a scooter or wheel chair.  There are designated parking areas for strollers, but that doesn't mean a guard is watching your stuff.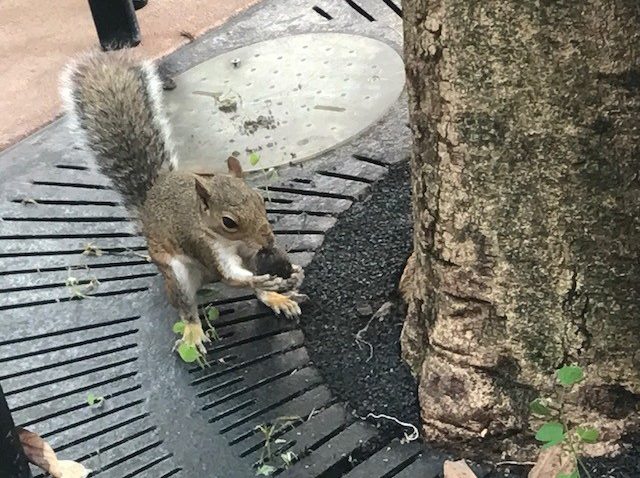 Watch your snacks!  It's entertaining to watch resourceful squirrels and birds raid park guests' snacks from a stroller, but it's kind of gross (and disappointing) for the snacks' owners, I'm sure.  There are lots of reasons Disney guests are asked not to feed the local wildlife.  It's not healthy for the animals and it turns them into beggars and thieves.
Avoid Injury
Dehydration, sunburn, falls, sprains – all possibilities no matter where you vacation.  Sometimes the excitement of being at Walt Disney World causes people to become completely distracted.  With so much to see and do, so many magical sights all around, the Florida heat and sun can take a toll before you realize it.  Have a plan to make sure everyone gets plenty to drink (especially water) and use sunscreen generously and often.  Wear sensible shoes and keep your eyes open for potential hazards (like the trolley track on Main Street USA in Magic Kingdom).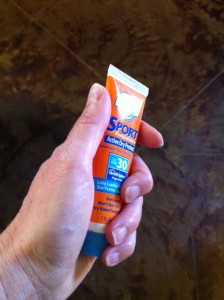 Watch Out!  I've had strollers run into me on more than one occasion even when I was walking along with the crowd.  If I'd been paying more attention to my surroundings, I might have been able to get out of the way.  Maybe.  If you've been hit by a stroller, you know how suddenly and unexpectedly that impact can happen.  I guess my point here is there are lots of folks who don't watch where they're going…many of them are armed with wheeled weapons.  Beware!  Also, NOT stopping in the middle of a walkway is a good way to avoid collisions.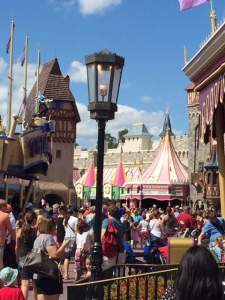 Germs are Everywhere!
I try not to think about the germs when I'm at Disney World, but it's hard!  I've watched kids lick handrails, seen plenty of runny noses, dodged uncovered coughs and sneezes.  Let's not even talk about bathroom stuff.  With huge crowds of people from all over the world, the odds of picking up a bug are high.  I have friends who catch a cold or the flu every time they travel.  To minimize the chances of getting sick, I recommend carrying both liquid hand sanitizer and sanitizing wipes.  At the very least, have everyone in your group wash their hands before eating.
Have a Plan for Getting Separated
In general, it's a good idea to have a plan in place as you arrive at a park for when and where you will meet if you split up either accidentally or on purpose.  I realize everyone these days has a cell phone and you can just call each other, but just in case…think ahead about what you'll do.  If the worst happens, you should know this:  If Cast Members cannot find the parents of a lost child immediately, they escort the child to a certain "lost child" area in the park. Alert a cast member immediately if your child is missing – there's an awesome system in place to help. If you're not alone, have someone stay where the child was last seen while you go check at the lost child area.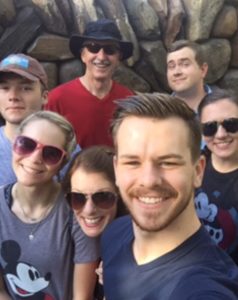 There's nothing like a Disney vacation.  Taking a few basic safety precautions is well worth the time and effort.  Everyone coming home safe and sound with only happy memories is the best!
What tips did I miss?  What's your #1 safety tip for Walt Disney World?