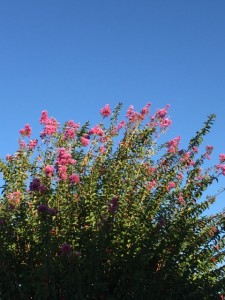 I don't know about at your house, but at ours the weekend goes by WAY too quickly!  Seems like the hours between Friday afternoon and Monday morning are shorter than those during the rest of the week.  Whoosh!  Weekend's over!  This weekend was especially packed with fun and Disney!
Fall has arrived and with our next trip to Walt Disney World just two weeks away, I realized how much still needs to be done!  So I kicked it into high gear over the weekend and got a few things accomplished.
Saturday, Junior got his Halloween costume finalized.  I'm 100% sure he doesn't care about dressing up for this holiday or any other, but I care, so he indulges me.  I went with Star Wars and am really happy with the cuteness level!  What do you think?  Doesn't Junior make a cute Tauntaun?
Sunday, I ran 7 miles as my longest training run of the week.  It seems I've got to run a half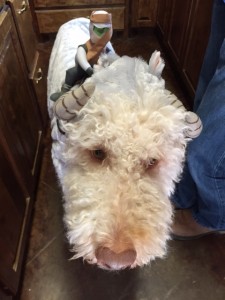 marathon to run a half marathon.  Sounds ridiculous, doesn't it?  In order to NOT start at the very back of the pack for the Disney Princess Half in February, I've got to prove I can go the distance in less than 3.5 hours.  I've run several half marathons in the past, but not in a couple of years, so I need a recent qualifying time.  I've decided on the East Texas Half in Nacogdoches, Texas on November 16th.  Who doesn't want to run 13.1 miles for their 50th birthday?  Should be fun, right?
I was really hungry after all that running and decided I could cook up something fattening and delicious while crossing another item off my Disney New Year's Resolution List.  After our Tutto Italia dining experience in May was such a disappointment (very poor service, very mediocre food), I wanted to use a recipe from the Tutto Italia of the past – when they had both awesome service and delicious dishes!  I'm not giving up on them forever at Walt Disney World (Epcot's World Showcase, Italy Pavilion), but I'm giving them some time to work out their current kinks before we go back.  In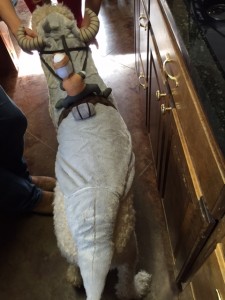 the mean time, I'll keep whipping up some happy memories at home!  I decided on the Gnocchi with Spinach and Gorgonzola Cream Sauce.  I took a picture of the finished product to show you, but, well, it's kind of ugly so I changed my mind.  Let's just say that my first attempt at gnocchi from scratch was a little rough – they were not pretty, uniform little pieces of pasta.  Thankfully, they tasted absolutely divine (in spite of the dish's humble appearance).  I used this recipe from Allears.net.
Finally, after waiting for what felt like forever, Season 4 of Once Upon a Time started Sunday night.  It was worth the wait!  I won't go into detail since you either watch Once and you're with me in my excitement OR you don't watch it and don't care.  I will say that I was not expecting Kristoff to be so perfect.  I thought Anna was spot on (Elsa not so much) and having Marshmallow make an appearance was a great (and fun) surprise.  I wasn't expecting to like the Frozen takeover, but so far so good!
Did you add any Disney to your weekend?