Next month we'll be on our way to the much-anticipated, long-awaited Princess Half Marathon Weekend at Walt Disney World.  Raymond, Megan, Joseph and I are really looking forward to all the fun and excitement runDisney events hold.  Raymond will be there to cheer us on for what will be Megan's first runDisney experience.  (Go Meg!)
The Road to runDisney – Princess 2018
When the three of us registered for the Fairy Tale Challenge (10k Saturday, Half Marathon Sunday), I remembered how I felt when Raymond and I flew to Disney World in 2015 for my own first runDisney experience.  We flew from our local airport in Louisiana which is tiny and flights to Orlando always involve a trip west to go east.  So, if memory serves we changed planes in Dallas. Lo and behold, there were a big bunch of other (mostly women) runners headed to Disney World!  How did I know?  They were wearing EarHats,  tiaras, and Disney shirts.  They were carrying Disney tote bags and backpacks – all were as excited as I was and I struck up a conversation (you know me) with a few of the other runDisney people.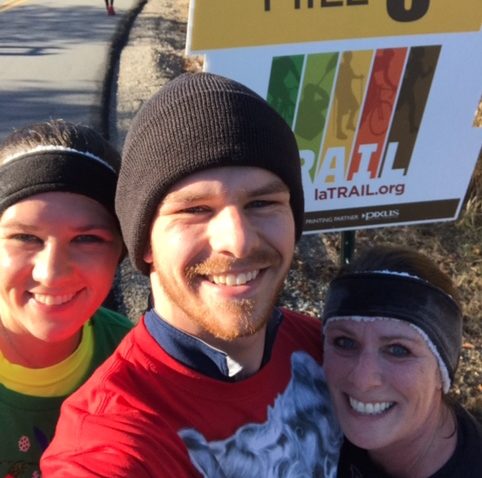 Many were repeat runDisney participants, most were as excited as I was.  One lady in particular stood out in my mind and had an impact on how I thought we should prepare for this year's events.  This particular woman was about to run her very first 10k.  At Disney World!  She wasn't excited, but super worried instead.  Her apprehension stemmed from the fact that she didn't know if she could complete the distance.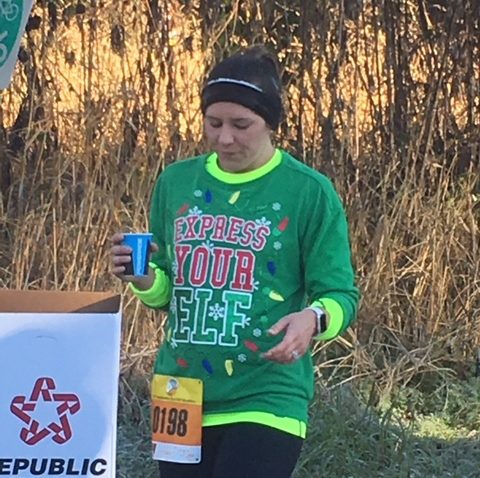 When it came time for Megan, Joseph and I to make our training plans for Princess 2018, I couldn't shake the memory of the worried women I'd met in 2015.  I suggested Megan run her first 10k to use for proof of time and then we could run her first half marathon together in December.  That way, she wouldn't be worried a bit about her ability to complete 13.1 miles and she'd be able to focus instead on the fun and excitement of runDisney events.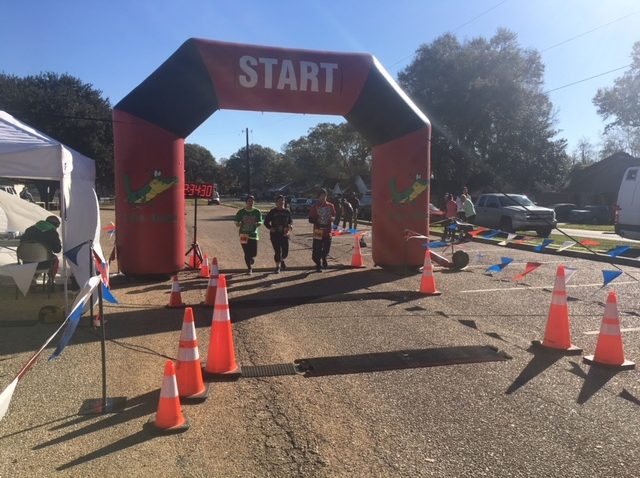 So, in early December, we ran the Cajun Country Half in Lafayette, Louisiana.  It was a great course – flat with beautiful scenery and excellent places for Raymond to meet us along the way and cheer us on.  Santa Claus theming created a bit of fun for running wear and the weather was cold and crisp – perfect for Megan's first half!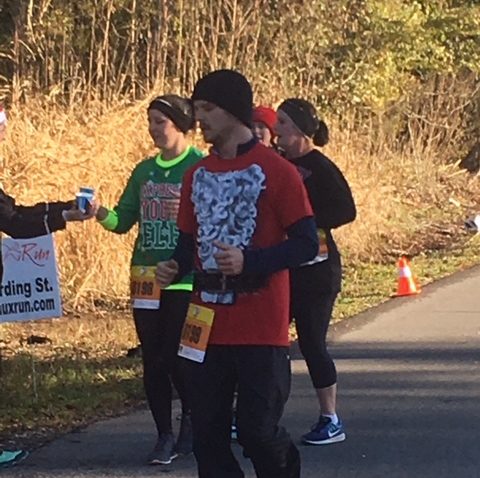 We weren't in a hurry, having already submitted our proof of time to runDisney, so we spent our time along the way enjoying each other's company and listening to the eclectic music I played out loud for our entertainment.  When we crossed the finish line, I could tell Megan felt great!  We had a wonderful family adventure for the weekend – Lafayette has some of the very best food in the state!  Megan put her first half marathon successfully behind her.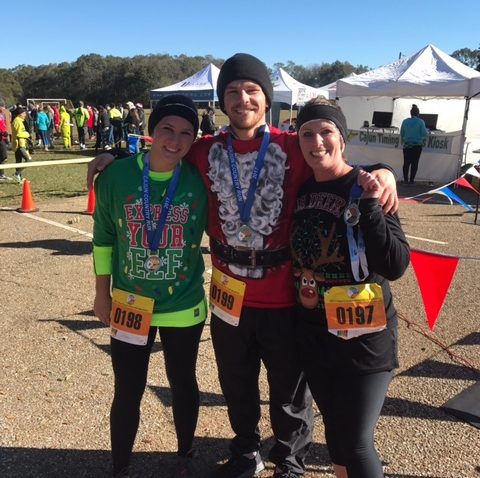 I understand for many Princess Half/Fairy Tale Challenge participants, part of the fun and excitement is participating in a 10k or half marathon (or both) for the first time.  For our family, we believe knowing we can complete the distance comfortably and stress-free will allow us to confidently immerse ourselves in the Disney magic that is especially plentiful in runDisney events.
Are you participating in any Disney Princess runDisney events?  We'd love to hear from you!