I'm very happy to say that my good Disney friend Andrew Carrieri is back with a great post on one of my favorite ways to add a little Disney to my day – Disney music!  (Andrew can usually be found as a contributing writer at The Mouse For Less and on Twitter @AndrewCfran)
Top Five Disney Animated Movie Soundtracks
Andrew Carrieri
Disney animation is legendary. Through 2014, the company has released fifty-four full length animated movies, which feature classic characters, unforgettable moments, and amazing music. The latter element is the subject of this post. Below, I will list my top five soundtracks among these animated flicks and provide reasons for my choices. You may very well disagree with my selections. If such is the case, don't just "let it go"! Sound off with your opinions in the comments! After all, there's plenty of music to go around.
Fifth-best Soundtrack: Oliver and Company (1988). Huey Lewis's "Once Upon a Time in New York City" and Billy Joel's "Why Should I Worry?" are two of my favorite Disney songs, in part because of my New York bias. As a Long Islander, I'll gravitate towards anything that features Joel, one of our top celebrities.
Fourth-best Soundtrack: Hercules (1997). From a depth standpoint, I think Hercules has the most underrated soundtrack in Disney history. With upbeat Gospel music ("The Gospel Truth"), songs of despair ("I Won't Say I'm in Love"), and one of the most epic numbers in animation history ("Go the Distance"), Hercules' soundtrack brings it all.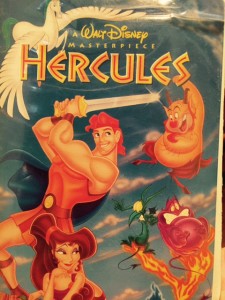 As a general note, I typically prefer the popular version of Disney songs to the in-film rendition where applicable. Here, I find Michael Bolton's rendition of "Go the Distance" during the end credits superior to Robert Bart's performance in the movie proper.
Third-best Soundtrack: Pinocchio (1940). Disney's second animated feature may not have as many great songs as some of its counterparts, but it gets bonus points for "When You Wish Upon a Star," which is undoubtedly my favorite song from any Disney movie. I am known to tear up whenever I hear it played, usually at the start of Disney movies with the "Walt Disney Pictures" logo.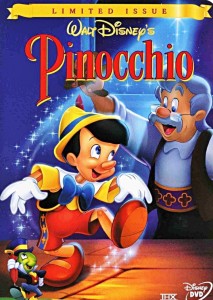 Second-best Soundtrack: Aladdin (1992). "A Whole New World" is one of my favorite Disney songs, and the film's other numbers are anything but shabby. Whereas some movies feature songs that are solid in the moment but otherwise forgettable, Aladdin has a plethora of memorable numbers. "Arabian Nights," "Friend Like Me," and "Prince Ali" are extremely enjoyable tunes in their own right.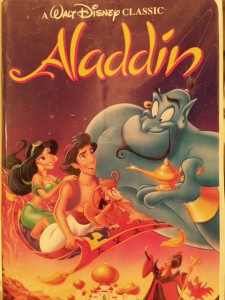 Best Soundtrack: The Lion King (1994). What is the best song in The Lion King? Now, that is an easy question! It is "Circle of Life." On second thought, it is "Can You Feel the Love Tonight"! Or, maybe it is "Hakuna Matata"? Umm, maybe this question is not so easy after all.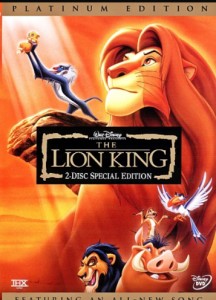 Suffice to say, in my opinion, The Lion King features the greatest and most complete soundtrack in Disney history. All the songs are catchy, and they bring different vibes to the table. "Can You Feel the Love Tonight" and "The Circle of Life" are beautiful and sentimental, "Hakuna Matata" and "I Just Can't Wait to Be King" are whimsical, and "Be Prepared" is foreboding.
As an aside, while I usually prefer the popular versions of Disney movie songs to the in-film versions, I find the in-film rendition of "The Circle of Life" superior to the Elton John version, which is still excellent. The song provides an exhilarating commencement to the film.
Well, that's my list! Feel free to share your favorite Disney soundtracks in the comments!