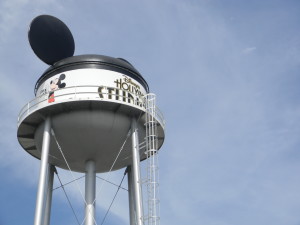 May 1st, 1989 was a red letter day for Walt Disney World – Already an actual, working production studio, Disney-MGM Studios, the theme park, opened to the public.  I wasn't there that day, but managed to make my very first visit to Walt Disney World just a few months later (as a newlywed) in early 1990.  Constantly changing, the studios bears little resemblance today to the park it was originally – and it's about to change even more.  On this, the Studios' 26th anniversary, I wanted to take a moment and reflect on some of my favorite things, past and present, about this unique corner of the World.
It was Disney-MGM Studios – then it was Disney's Hollywood Studios – next it will be ????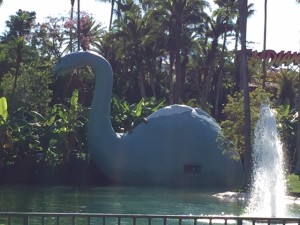 Dino Gertie and Min & Bills Dockside Diner – These fixtures, original to the park, are rumored to be on the chopping block to make room for the future Star Wars Land. 
If the predictions are true, and Gertie and Min & Bill's have to move on, I'll live over it.  But I'll miss them every time I visit the park.  I know I will…won't you?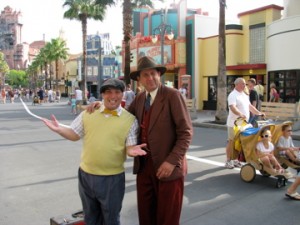 Citizens of Hollywood – I wrote about them in this post, but I really can't say enough about how much "Streetmosphere" adds to the Studios' unique charm.  This is absolutely one of those things Disney doesn't have to do, but we're so glad they feel the need.  If there ever comes a day when we can no longer find these live, impromptu, amazing character actors roaming the park and treating guests to such a special form of entertainment, that will be a truly dark day for Walt Disney World indeed.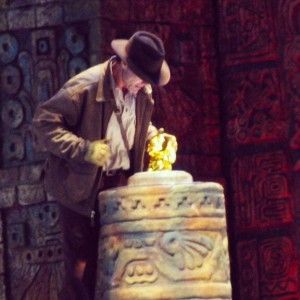 Indiana Jones Epic Stunt Spectacular – Yes, I've heard that this attraction's days may be numbered and the last time I saw the show, it left a lot to be desired (the giant "stone" ball was missing from the routine) – but it's Indy!  I'll save you from yet another rant.  You can catch the first one here.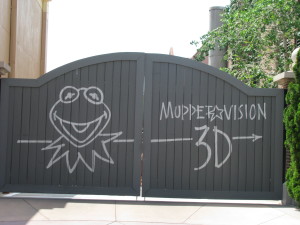 MuppetVision 3D – I was virtually raised by Muppets, so this area of the park will always be near and dear to my heart.  Oh, I hear the whining about the show needing an update, but at my age, nostalgia is an important component to my Disney vacation happiness and I'll root for the Muppets to remain unchanged for as long as they can.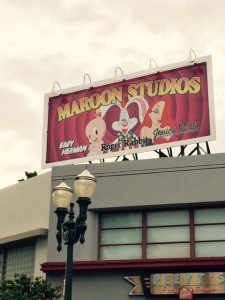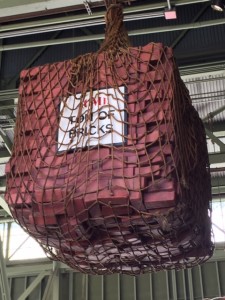 Roger Rabbit – Once so well-represented in the Studios, then virtually obliterated, Roger, Jessica, and the Toons and props from the movie were available for photo ops and tons of fun.  If you look carefully, you can still find evidence of their existence, but nowhere close to the extent that was once there.
Sure, I love Toy Story Midway Mania, the Twilight Zone Tower of Terror and Rock'n' Roller Coaster, but my earliest memories of the Studios – the ones I always look back on when I'm there – made up the list.  Honorable mentions to the Hunchback of Notre Dame (A Musical Adventure) stage show (1996-2002) and Four for a Dollar.  The Hunchback show was so much better than the movie and we found it wildly entertaining as we did the a capella singing group Four for a Dollar.
What memories are YOU celebrating today on Disney's Hollywood Studios' anniversary?