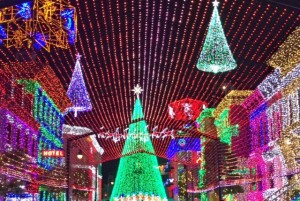 I hope this post finds you well and full of all the season's happiness and magic.  You, the friends I've made within the Disney fan community, are dear to me in a way I could not have imagined when I started this blog over three years ago.  Some of you are fellow bloggers and podcasters, but all of you are Disney fans like me.  Through social media, I've been able to see and hear about the adventures you've had on your Disney vacations, I get your take on movies, restaurants, resorts, and Disney news.  We may not always agree on everything, but our friendly discussions are part of the fun.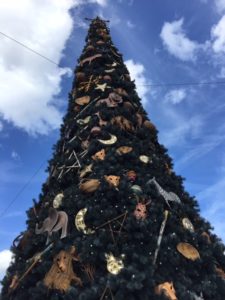 I started this blog as a way to cope with the major life-changing event of becoming an empty-nester.  I'd spent 23 years raising two amazing people in a home full of near constant activity.  Raymond and I encouraged our kids to pursue their interests and we did our best not to miss a single ballgame, dance recital, taekwondo tournament, or school event.  Suddenly – all of that stopped on a dime.  I wasn't sure how life would be.  I'd heard horror stories and, while I was pretty certain I wouldn't be thrown into a midlife crisis over it, I did realize I'd have an awful lot of free time on my hands.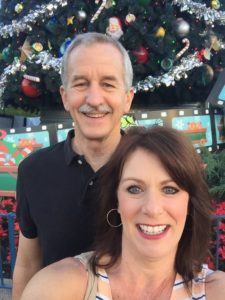 That's where you guys came in.  Suddenly, I had a community.  It started with Tips from the Disney Diva and Devos where I was fortunate enough to be chosen as a writer and was welcomed by the other writers with open arms.  Then I started Living a Disney Life and poured my love for both Disney and my family into every article.  In 2015, two of the best friends I'd made in the Disney fan community, Nick Maglio and Dave Hodges, were kind enough to team up with me for The Disney Exchange Podcast and they've kept me laughing every week for the past two years.  I've been blessed in a million ways, great and small, all along the way.
Merry Christmas, Disney Friends!  You've given me your friendship, your advice, and your care and concern through the ups and downs of life.  You've shared your stories, your vacations, your families, and your hearts with me – all gifts beyond measure.  May the peace and joy of the holiday season be yours and may 2017 be a healthy and prosperous year for you and your family.
All my best…Lisa