We were so excited on our first few Disney cruises, we barely noticed anything about our staterooms except the basics. Our biggest takeaways from the accommodations on those trips was, "The beds were so comfortable!  The split bathroom was so convenient!".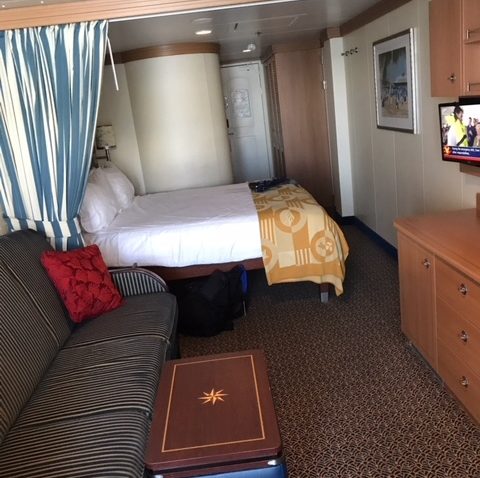 Occasionally these days, Raymond and I travel alone on Disney Cruise Line and we've adopted a more leisurely attitude.  This has given us ample time to notice and appreciate the special touches that make Disney Cruise Line magical.  I spent extra time taking lots of pictures so I could specifically share with you…
Disney Cruise Line Stateroom Details
Plenty of Storage Makes Unpacking a Breeze – Even our biggest suitcases fit under the bed, so there's absolutely no reason not to make use of the ample drawer and closet space. Unpacking completely makes us feel more at home and keeps our cabin looking much neater overall.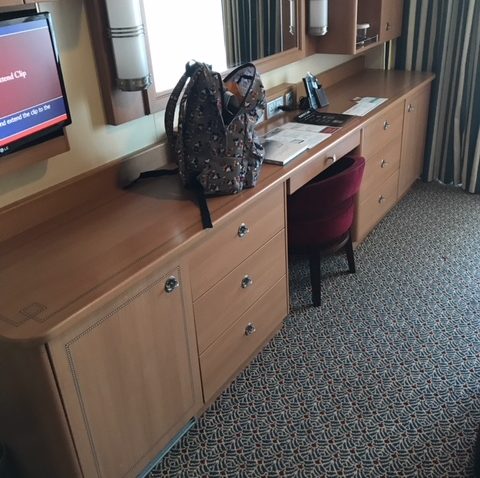 Lots of Signs Keep You Safe and Informed – The number of signs around a Disney stateroom is almost comical. The one I appreciate the most is the one that reminds me to step UP to enter the bathroom.  I still stub my toe sometimes, but that's because I can't see the sign in the dark.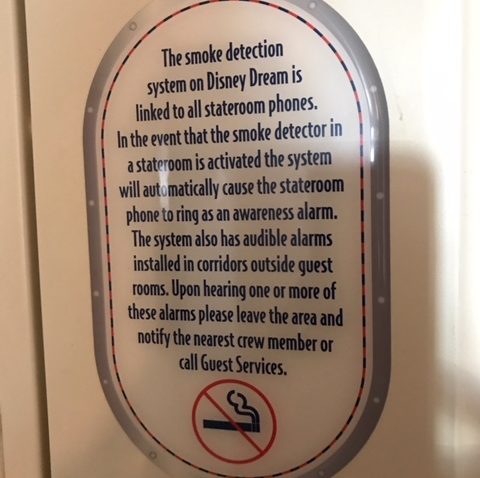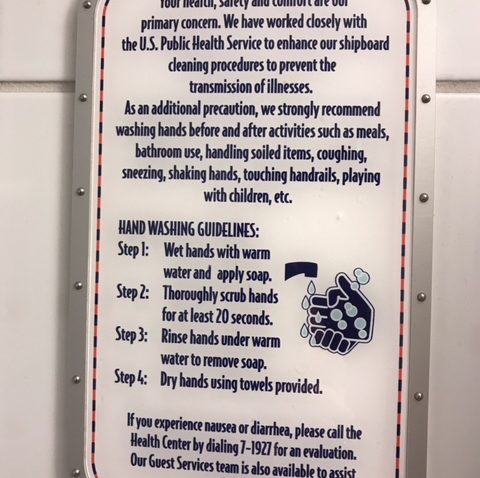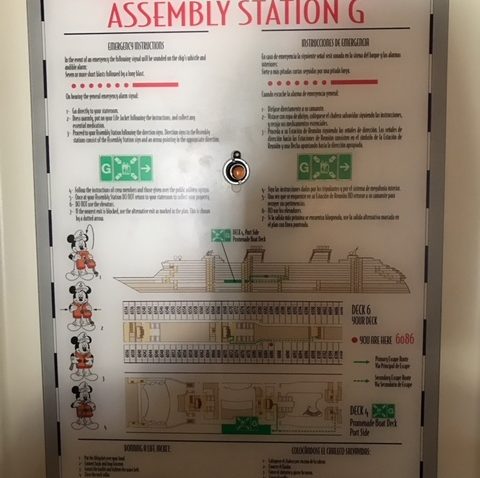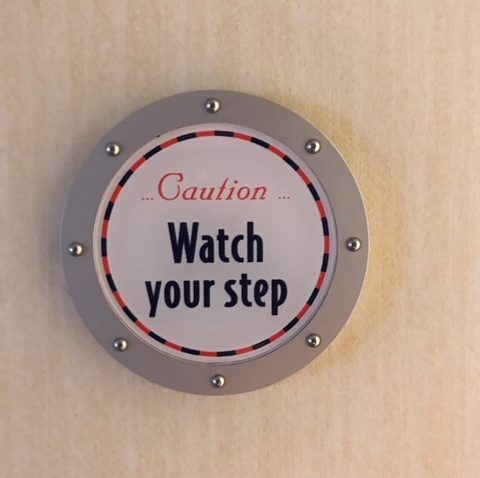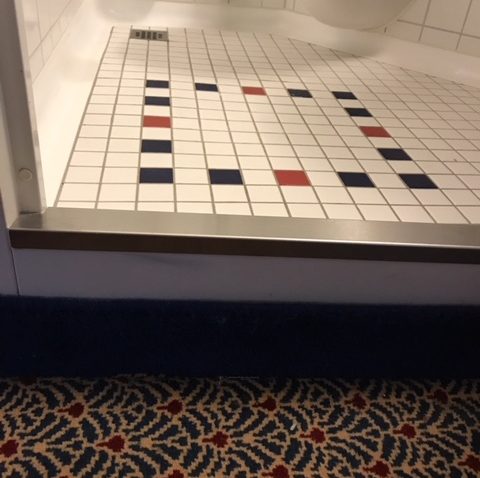 Clever Disney-on-the-high-seas Touches – The towels, shower curtain and room décor are always in keeping with the theme. Those H2O bath products always bring on that official "I'm on vacation" feeling.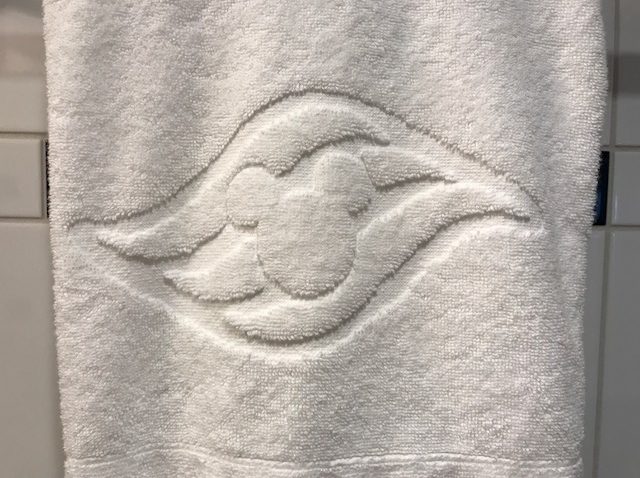 Lampshade Map – I can't believe I just noticed this one on our last cruise. It's clever and adorable and SO Disney!  Seriously, if you haven't taken a moment to admire it, you can't appreciate its absolute perfection.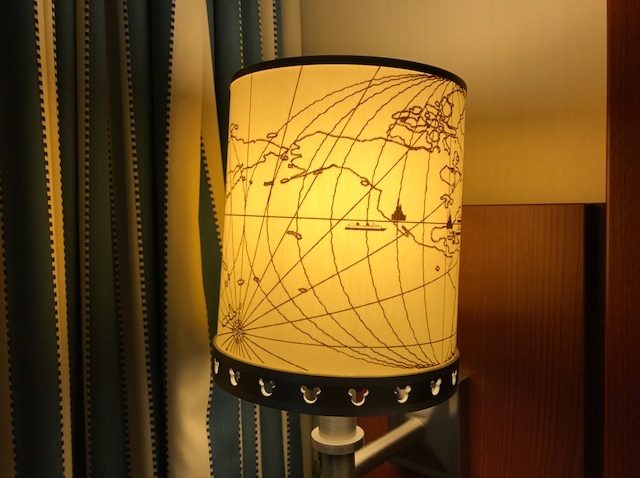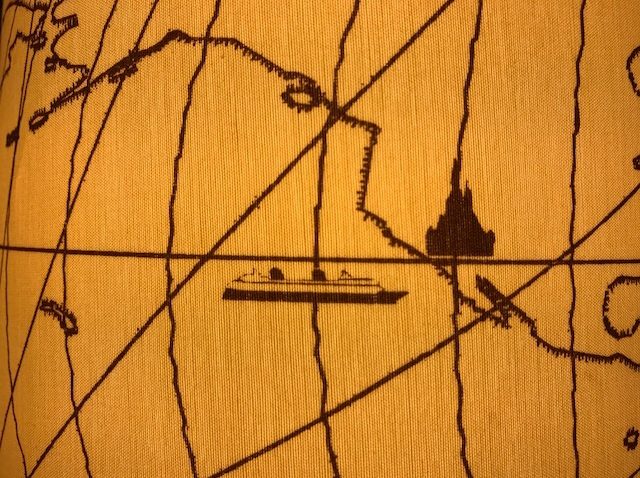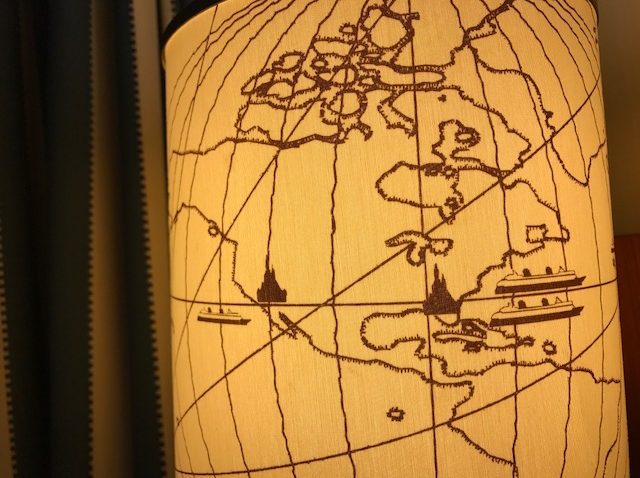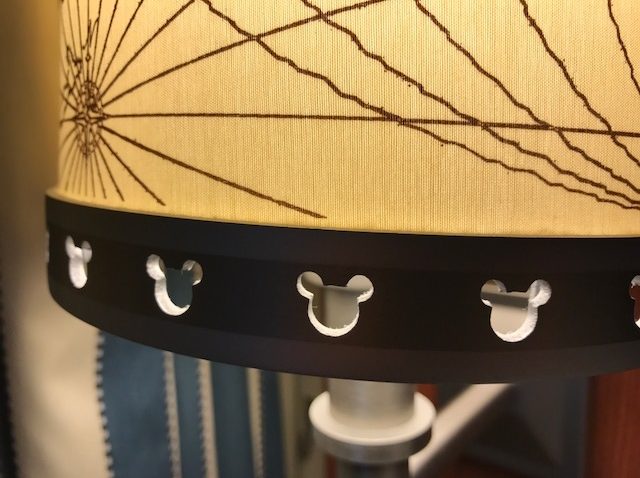 Stateroom Host's Magic – We almost always see our stateroom host in the hallway (and they call us by name!) and never in our stateroom, but no matter how long we've been gone or what time of day it is, our cabin always looks fresh and clean. Room service dishes placed in the hall disappear almost immediately.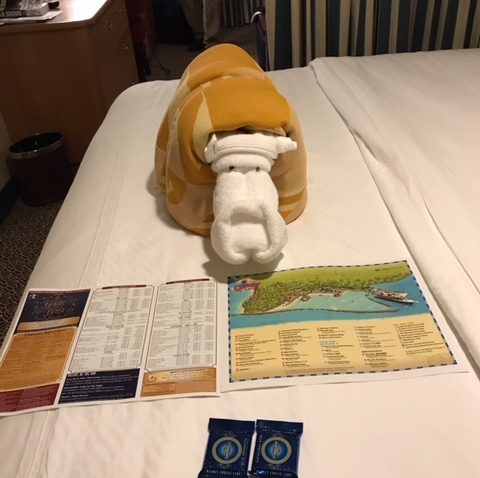 At the end of a long day on shore, it's incredibly nice to return to a room that looks as good as it did on arrival day.   Every evening without fail, a new towel animal awaits with chocolates and Personal Navigators for the next day's activities.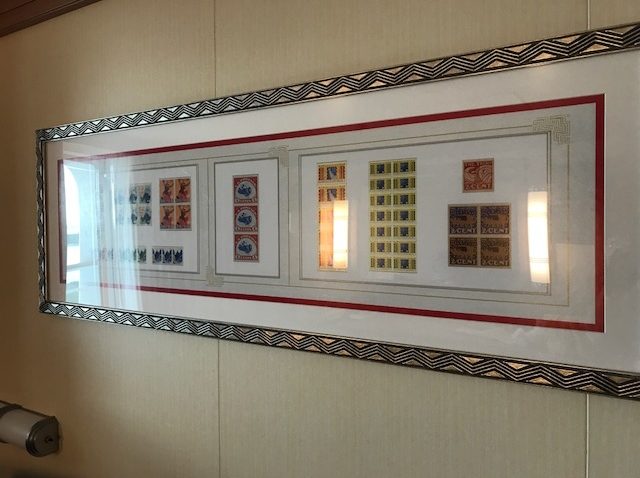 There's a lot of magic aboard Disney Cruise Line and staterooms are no exception!  Have you sailed on a Disney cruise?  What did you like most about your stateroom?