What happens after you say goodbye to your child at Walt Disney World?  For any parents out there wondering, there's nothing to worry about (but we do anyway, I know).  Disney has had many years of practice with College Program participants and they do an excellent job, with rare exception, of easing them into their new housing and employment environments.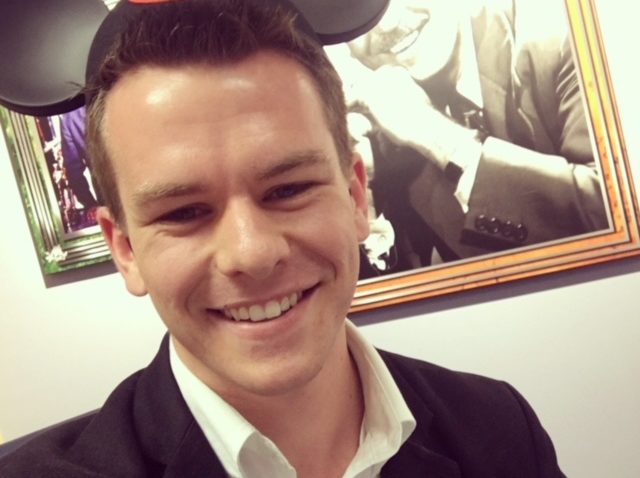 Disney College Program (DCP) – Getting Started (One Mom's Perspective)
Raymond and I have been keeping up as Joseph embarks on his new adventure (while letting him handle everything by himself) and this is what we've learned so far…
Disney does an excellent job of communicating via email and dedicated website.  After his application and acceptance, Joseph took care of all the necessary pre-arrival paperwork and seemed to feel like he was well-informed about what to expect from the various aspects of the program.  He printed the documents he needed upon arrival and put them in a folder to keep his paperwork neat and handy.  He also paid his housing fees ($355 for Spring 2018) and parking fee ($85) as they came due.
Living at Walt Disney World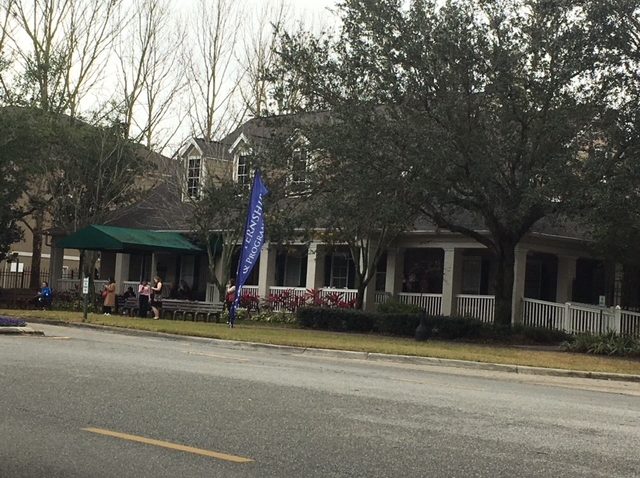 Housing requests can be submitted a couple of weeks pre-arrival.  Joseph ended up with his second choice of apartment complex and did not request any specific roommate(s) in advance.  Although he did connect with some potential friends via a DCP Facebook page, to be roommates, all parties' arrival and departure dates must be the same.  There are four apartment complexes to choose from:  Patterson Court, Chatham Square, Vista Way, and The Commons.  (There are a big bunch of YouTube videos of apartment tours available, so it's easy to check out the complexes in advance.)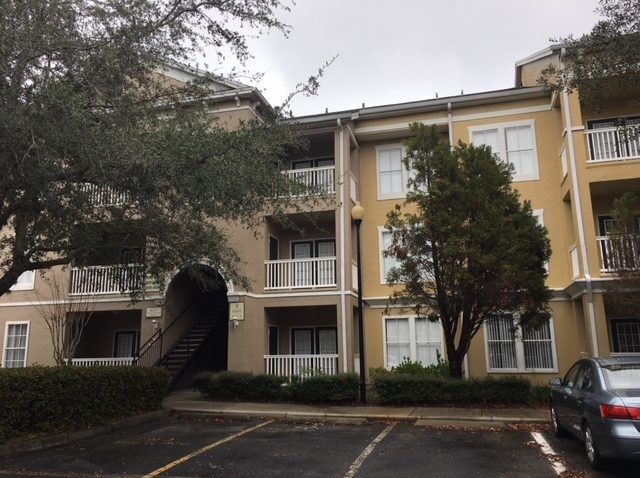 Apartments house 2 to 6 (or more) in 1 to 3-bedroom units.  Joseph's two priorities in making housing requests were that he live someplace quiet(ish) and be allowed to consume adult beverages in his apartment.  Disney is, as one would assume, extremely dedicated to prohibiting underage drinking.  Participants 21 or over who do not wish to be in an apartment where adult beverages may be consumed can request Wellness housing.  Participants under 21 will automatically be placed in Wellness living and the rules are strict – simply having a souvenir wine or shot glass would be a serious offense and could cause a program termination.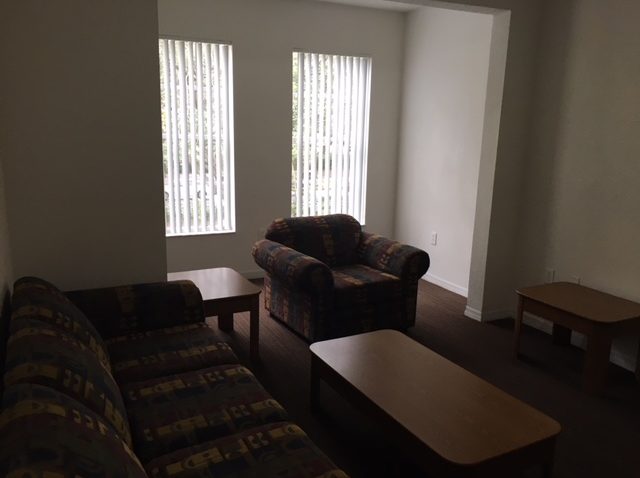 Disney performs regular apartment inspections.  Apartments are expected to be clean with beds made, dishes put away, no clothes on the floor, trash emptied, etc.  Each housing complex has a Service Center that, among other services, makes things like irons/ironing boards, vacuums, brooms, mops, basic tools, games, books, sports equipment, and more available to borrow.  Joseph found this to be very helpful in deciding what (and what not) to pack.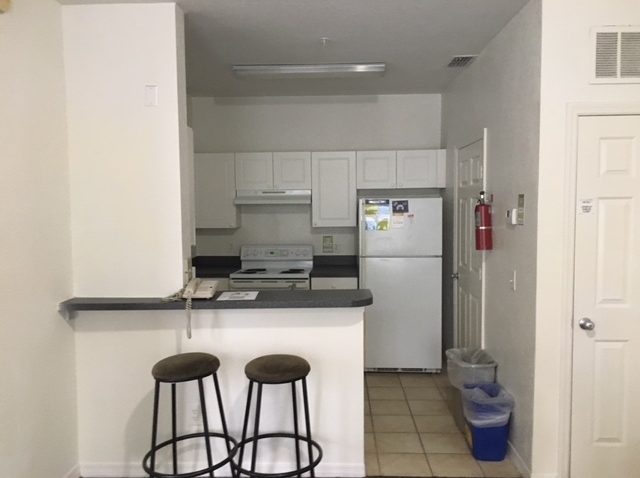 DCP participants report for housing check-in at an assigned time.  This seems to avoid that massive move-in crowd confusion seen on college campuses.  Arrival times are staggered and Disney correspondence firmly states that new program participants are expected to arrive on time at their scheduled time.  In Joseph's case, he reported to the Chatham Square complex at 11:00 am on Monday, January 29th.  He said the process of checking in took about 10 minutes.  During check-in, Joseph received his housing ID and his apartment location and key.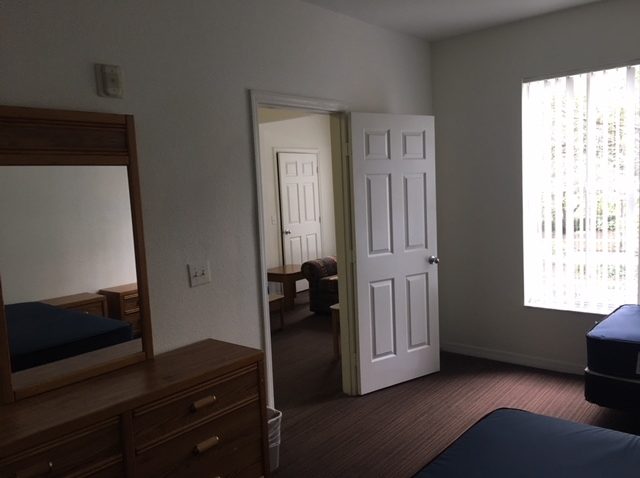 At check-in, Joseph was giving an inventory checklist of items he should find provided in his apartment (like dishes, pots, pans, etc.).  He reported a couple of missing items and they were immediately provided.  Once Joseph found his apartment, moved his things in, made his bed, and checked off the inventory list, he was ready to explore local grocery options.    Joe's roommate, Logan, arrived later (also sans parents) and repeated the process.  By early evening, Joseph had grocery shopped at the nearby Publix and had treated himself to dinner at Jock Lindsey's Hangar Bar in Disney Springs.  Arrival day went off without a hitch!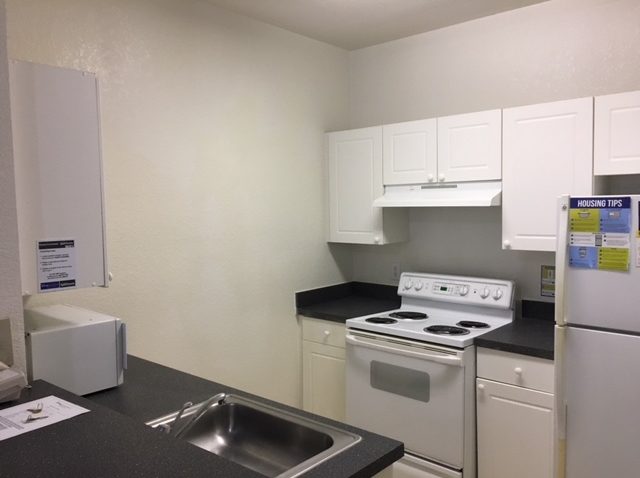 Scheduled throughout the rest of the first week were two short meetings (Onboarding and Housing Welcome Sessions) followed by Traditions training on Saturday.  In the next DCP post, look for more details on these and other training sessions.  When he wasn't in training, Joseph made the most of his WDW annual pass and spent as much time as possible hanging out in the parks and making new friends.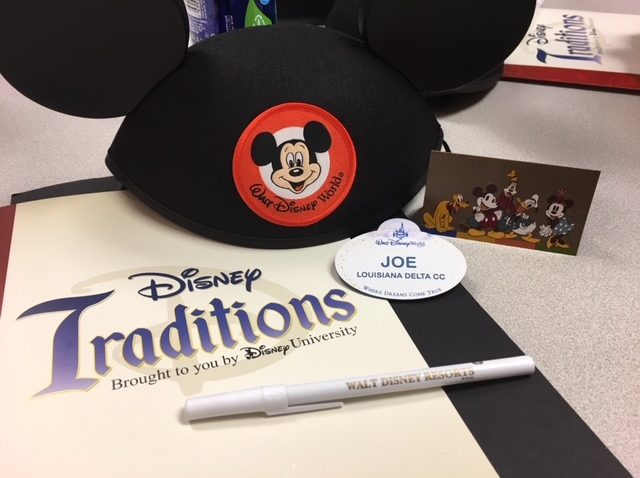 My advice for parents
Please try your best to let your young adult offspring do this on their own.  I've heard parents refer to these program participants as "kidults" and I worry that thinking of (and treating them) as half-child, half-adult may be doing them a disservice. (I am 100% positive Joseph would be offended if we referred to him thus.)  If they can't navigate this process on their own, maybe it's not the right time to participate.  I realize some parents spend several days up to the entire first week of the program at Walt Disney World helping their child move in, shop, clean, and get to training.  It may be better to step back and let them get acclimated, make friends, and navigate their surroundings independently (without any added parental pressure).  I found so many resources on the internet (blogs, videos, Facebook groups), I was completely at ease and knew what both Joseph (and his parents) could expect from the Disney College Program experience.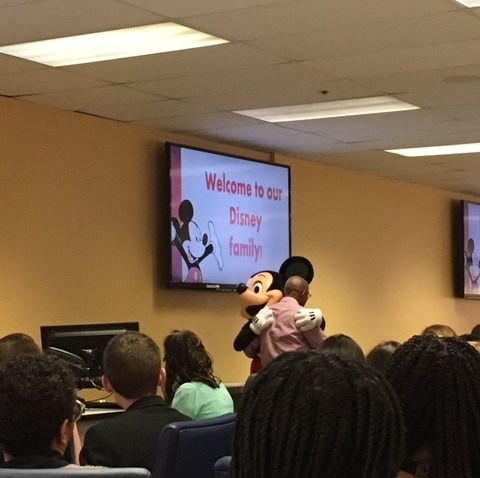 For program participants without a car, utilizing the Disney-provided transportation may require a little practice to ensure arriving when and where necessary on time.  The going won't always be easy, but coping skills (and a corresponding sense of accomplishment) that will serve these young adults well are often developed when problems are solved without parental involvement.   
I realize every person's needs are different.  In our case, Joseph is very independent and not prone to serious bouts of homesickness.  He's lived away from home for the better part of the last three years and has a good bit of work experience.  We're 100% confident he has the skills he needs to be successful in the Disney College Program.  So, while we miss him like crazy right now, we know he's busy achieving his dreams and so far, based on his very happy texts and phone calls, having a the time of his life.