With so much to do, see, eat, and experience at Walt Disney World, it's surprisingly easy to dismiss things you don't think you'll like.  Surrounded by the spectacular, it's easy to pass up what might appear run-of-the-mill.  I was guilty of this for many years, but those days are over! I've finally learned that even the seemingly ordinary becomes extraordinary with a bit of Disney magic all around.
Disney World Things I Never Expected to Like
Prince Charming Regal Carrousel – It may be "just a carrousel" to many, but it has a great history, short queue (usually), fantastic location, and is just the ticket for using up a few available minutes between FastPasses.  (I wrote an entire article once about my love for the carrousel as my alter ego, Darlin' Diva here.)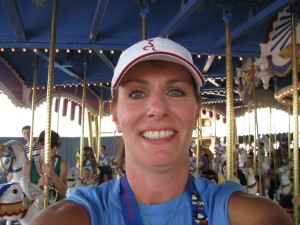 Citrus Swirl – After the Dole Whip debacle, I was still open to trying a Disney frozen treat.  While I found Dole Whips too sweet and one-dimensional (all pineapple, all the time), I found the combination of sweet soft-serve vanilla ice cream and tart orange slush to be absolute perfection.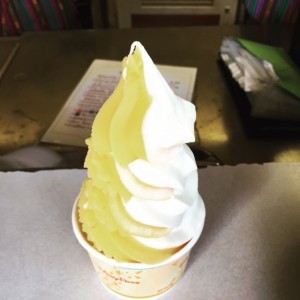 Primeval Whirl – I wouldn't ride it for the longest time.  It looked stupid and I thought the whirl would make me hurl, but once I braved this Dinoland coaster, I was hooked.  Surprisingly, I feel this weird attraction is a must-do at least once on every Animal Kingdom visit.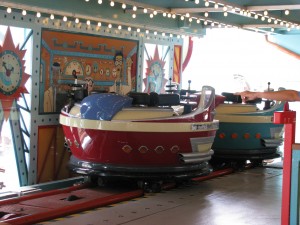 It's Tough to be a Bug – Megan still doesn't like it, but the rest of The Fam and I are fans.  It's cute, clever, and offers 3D edutainment at its best.  Yes, it makes small children cry but I think the location under the Tree of Life, the movie posters, the combination of 3D movie and animatronic figures, Flik hosting the show…well, all of that works well to entertain me.  Plus, on a hot day, it's a great place to sit down and cool off.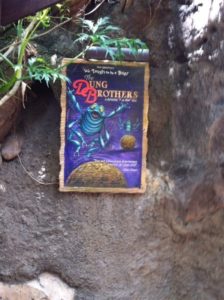 Churro – They don't look all that exciting and I'd never noticed them before seeing the cart in Frontierland.  For years (and years) I happily passed them by, but curiosity eventually won out after hearing praises for the humble churro from fellow Disney fans.  What the heck, I caved.  One wave of a Magic Band later and I was pleasantly surprised by the cinnamon-sugary deliciousness of this conveniently portable comfort food.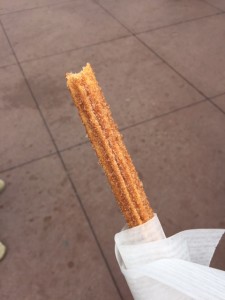 Country Bear Jamboree – Like many of the items on this list, I avoided the bears for years.  I listened to the haters and thought the show would be lame and the bears would be old and mangy and the songs would be horrible.  Au contraire!  I am proud and unashamed to proclaim my adoration for every second of this unique and wonderful show!!!  Love it so much, I can hardly bear it! (Hahahaha…I crack me up!)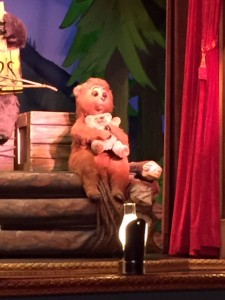 Extremely Crowded Christmas Week – We've been twice recently and once a long time ago.  Yes, it's ridiculously crowded.  Yes, once those FastPasses are gone, there won't be any more available.  Careful planning is required, but we don't care.  We're thrilled by all the extra seasonal stuff!  The decorations, the lights, the special events, the food booths in World Showcase…Christmas magic is in the air and we love it!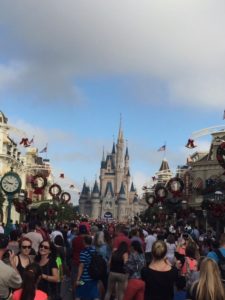 Mickey-shaped pretzel – After being a huge fan of the Mickey Premium Ice Cream Bar forever, I should know not to underestimate the appeal of any mouse-shaped snack foods.  Those dang pretzels are no exception.  Sure, as I'd always suspected, they taste just like any other generic soft pretzel, but the fact that they're shaped like Mickey and that we've made getting them in Tomorrowland a family tradition, the love grows with every bite.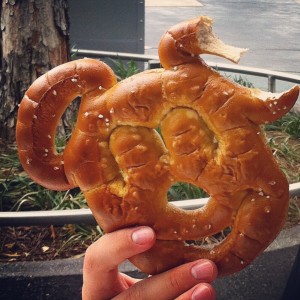 Kona Café – Resistance was futile.  We passed Kona on our way to 'Ohana for many years without temptation.  Yes, Kona's famous Tonga Toast was very well known to me, but I'm a savory breakfast fan, so no draw there.  When Curt Stone, host of the Geekin' on WDW Podcast, waxed poetic about Kona dinners, I thought we should give it a shot.  That first visit did not impress. At. All. BUT, the two strike rule meant we'd have to give Kona a second chance before writing it off.  Luckily, subsequent visits were all fantastic and now Kona rates at least one meal on nearly every Disney World visit.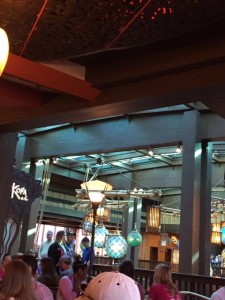 So much love in unexpected places!  The moral of the story is "don't knock it 'til you try it" – I've been converted to an advocate of finding the sweet spot between revisiting old favorites and trying new things on every visit to Walt Disney World.
What's on your list of Disney things you never expected to like?