We're a bit past the midway mark of 2017 already!  Hard to believe, isn't it?  Goodness, how this year is flying by!  I don't know about you and your family, but we have been crazy busy this year and there's no slowing down in sight.  I took a quick peak back to my New Year's post to see how I was keeping up with my plans…

Checking in on those Disney New Year's (non) Resolutions
The SOUP!  I'm really not sure why I fall in love with soups in Disney restaurants more than any other type of food.  Last Christmas at Jiko I was crazy about the Curried Butternut Squash Bisque and tried my best (fairly successfully) to reproduce it at home sans duck confit and quince marmalade.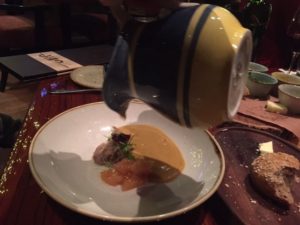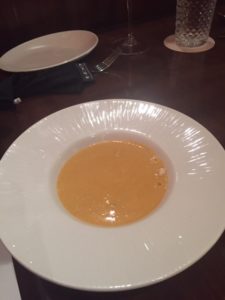 I've made it twice so far and it was very tasty both times and close, but not exactly right.  I'm waiting for the weather to cool off a bit before I give it another go and I'm still committed to trying to record an actual recipe to share.  I tend to produce my most successful creations by throwing a bunch of ingredients together without measuring anything.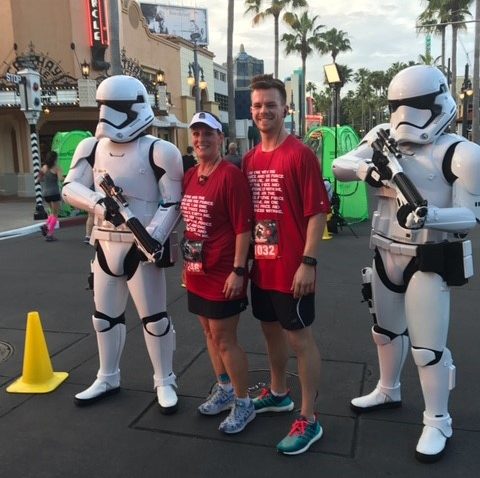 The Dark Side CHALLENGE!  Joseph's first runDisney events and my first ones not having to run alone.  Star Wars 10K and half marathon…check!  A good time was had by all.  Happy, happy memories.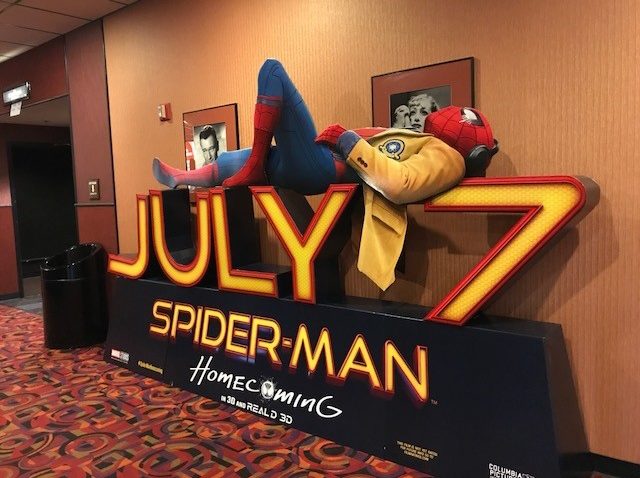 The MOVIES!  There's just one movie left on my short list of must-sees this year…Star Wars: The Last Jedi (December 15th).  I thought Beauty and the Beast was good and Spider-Man: Homecoming was solidly entertaining (even with all the teen angst).  Guardians of the Galaxy, Vol. 2 was by far the best movie I've seen this year.  I'm a huge Guardians fan and spent a fair amount of time worrying about the sequel not living up to the original movie.  HA!  Worried for nothing.  Volume 2 was everything I'd hoped for.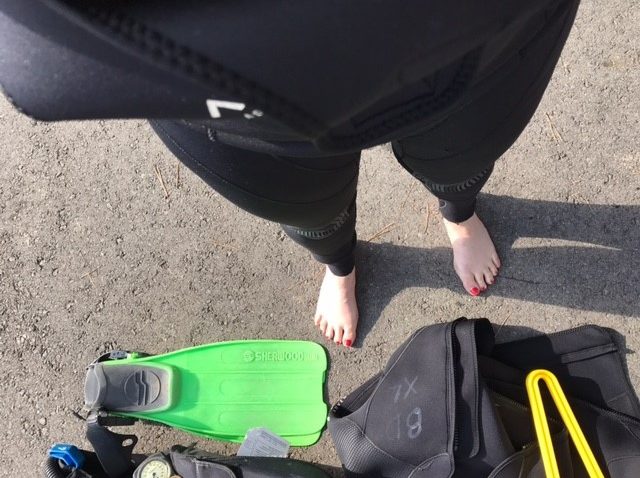 Scuba School!  Joseph and I, then later, Megan and Lyndsey (Joe's girlfriend) have all completed our PADI open water scuba certifications.  We're now working on our advanced open water and rescue diver certifications as well.  Who knew this would be so much fun?!?!  We've got some diving in Florida coming up to practice our new skills.  One downside…I either had to buy new swimwear or continue on with the single, well-worn Target suit I'd purchased several years ago.  I waited until all the swimsuits at Dillard's were 1/2-off and forced myself to go shopping.  It was just as horrible as I expected, but I now have two new suits for vacation.  And they'll be covered up most of the time by my wetsuit.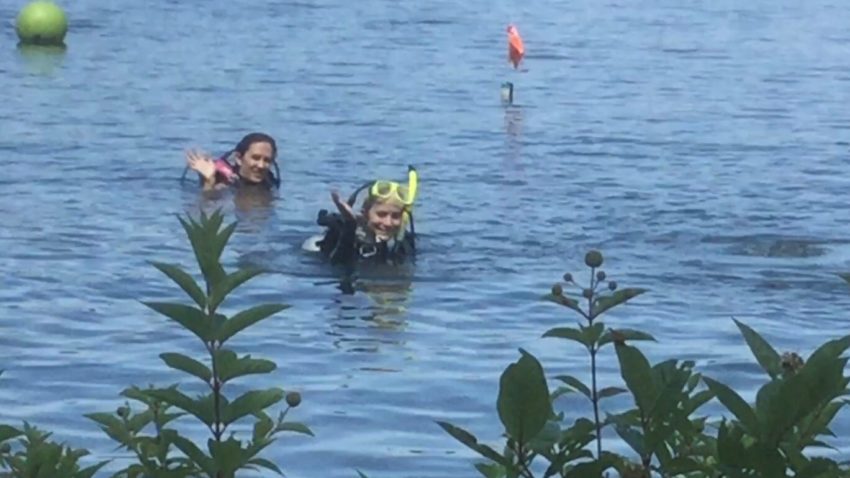 Booking a Disney Cruise was on the list.  That one was so easy, we've got not one, but two cruises in our future.  This fall we'll be sailing on the Fantasy's 7-Night Eastern Caribbean itinerary.  Next fall, we'll be on the Wonder's 4-night repositioning cruise from Vancouver to San Diego.  Does this mean we will finally get to Disneyland?  I'm sure working on it and will keep you posted.
Last Item:  Disney Undersea Adventure.  On our upcoming Caribbean cruise, Raymond and I will be visiting Tortola, St. Thomas/St. John, and Castaway Cay.  We were able to book two scuba diving excursions through Disney Cruise Line.  In Tortola our adventure is the Certified Scuba Wreck & Reef Dive.  In St. Thomas we're signed up for the rather boringly named St. Thomas Certified Scuba excursion.  Both adventures include two dives – one to view coral and wildlife, one to explore a shipwreck.  We're super excited!  On this cruise we'll also be celebrating our 28th wedding anniversary!
Did you make any Disney (non) Resolutions for 2017?  How are you doing with your list?
Have you done any of the scuba excursions on a Disney cruise?  Got any tips or feedback to share?