Of all of the 2017 D23 Expo announcements, there were a couple that stood out as causing the most mixed feelings among my fellow Disney fans.  One is the upcoming addition of an E-ticket Guardians of the Galaxy attraction to Epcot (replacing Ellen's Energy Adventure) and the other is the Mickey and Minnie's Runaway Railway attraction replacing The Great Movie Ride.  Today let's talk about Mickey and Minnie and the demise of the last original attraction from Disney's MGM Studios.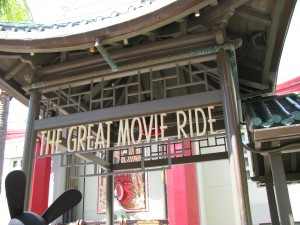 Disney Changes…Even Mickey Mouse
The uproar, it seems, is less about losing The Great Movie Ride and more about its replacement.  In the majority of social media posts and comments I've seen, everyone seems very excited that Mickey and Minnie will finally be getting their very own, much-deserved attraction.  The problem with many folks lies with which version of the iconic Disney couple will be featured in the ride.  Have you seen the newest Mickey (and the gang) cartoons on the Disney Channel?  In 2013, these shorts first appeared (excellent article here) and we think they're hilarious!  (My favorite episode is the Potatoland one.)  Why the use of this version of Mickey is troublesome, I can't explain.  Mickey Mouse (and his friends) have a long history that definitely involves changing with the times.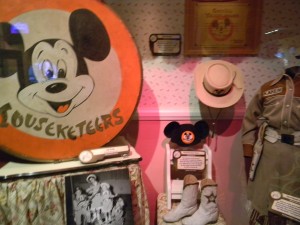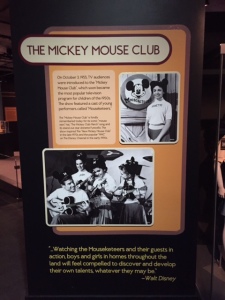 Consider for a minute Mickey's age…he'll be 100 in 2028.  It's an amazing achievement for a cartoon character to remain so beloved for so long.  Sure, Felix the Cat is older than Mickey, but his popularity has waned.  Mickey has maintained his appeal, generation after generation, by changing and staying relevant.  His personality has been rock steady:  Happy, easy-going, loyal mischief-maker with a heart of gold.  He's been devoted to Minnie since day one and his friends can count on him through thick and thin.  His appearance has changed many times – doesn't everyone's?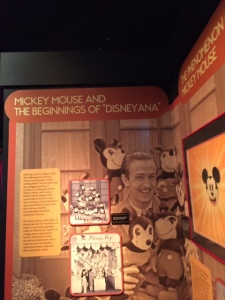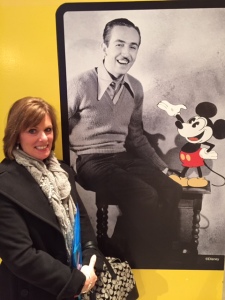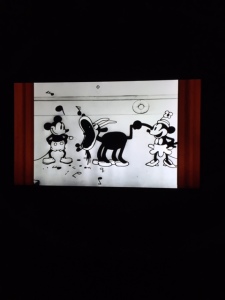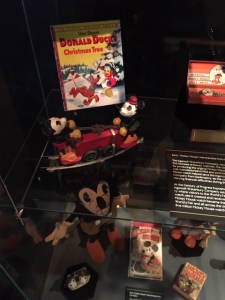 If the new Mickey/Minnie attraction won't be taking us through the characters' history, but rather allow us to be a part of a cartoon adventure as featured in the Disney Channel shorts, I can't see a downside.  Yes, it's a modern take on our favorite original Disney characters, but they're still 100% lovable.
Kimberly Nordike in The Hollywood Reporter described these latest Mickey cartoons this way:
"The shorts, which are geared toward kids age 6 to 14 and families, feature an aesthetic that goes back to Mickey's roots and borrows from the style of his 1930s design while adding a few modern touches. Designs for other characters have a similar approach, favoring a "rubber-hose" cartoon style for more exaggerated animation. Background designs closely reflect the graphic design sense of 1950s and '60s Disney cartoons. The production team has also included homages to other icons from Disney's history."
If you haven't seen any of these cartoons, I encourage you to check them out.  We enjoyed them while on our last family Disney Cruise and thought they were highly entertaining – packed with fun for the entire family.  And that's exactly the way we feel about Walt Disney World.  I'm especially excited about Mickey and Minnie's Runaway Railway and can't wait to see what it'll be like.