When the new restaurant boom started at Disney Springs in 2015, Raymond and I couldn't wait to start including those new places in our vacation plans.  Always up for a new dining experience, we started with Morimoto Asia, The Boathouse, and Jock Lindsey's Hangar Bar and enjoyed them all.  Then Chef Art Smith's Homecomin' opened to rave reviews last July and it went straight to the top of our to-do list.  Unfortunately, we weren't able to squeeze in a visit during our December, 2016 Christmas trip or on our Dark Side Challenge trip in April.  Every time we planned to visit Disney World, I tried to find a way.  It finally worked out.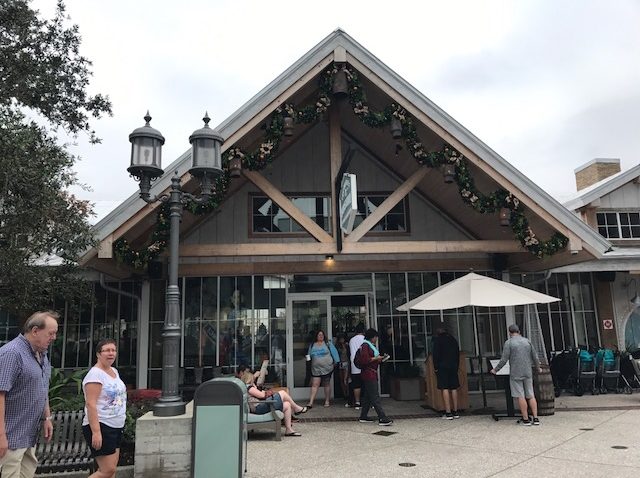 Disney Dining at Chef Art Smith's Homecomin'
When I realized Raymond and I would be arriving at Disney World early in the day on November 10th, I immediately made and ADR for lunch at Homecomin'.  As soon as the Magical Express from Port Canaveral dropped us off, we delivered our suitcases to our room in Bay Lake Tower and caught a bus from the Contemporary to Disney Springs.  We killed time before our 12:25 pm reservation by doing a little Christmas shopping and stopping in at The Polite Pig to try some craft beer.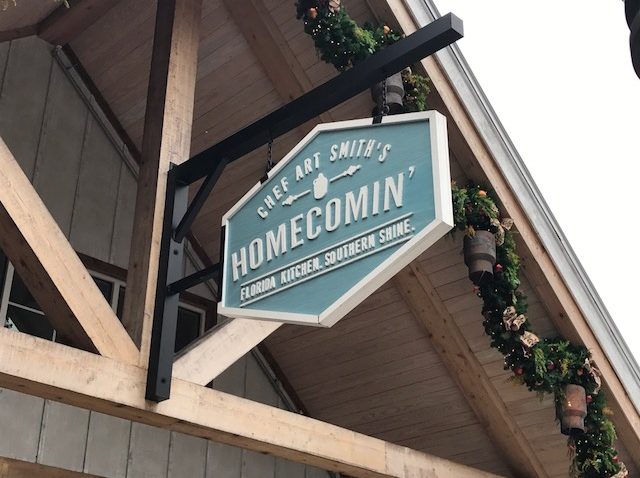 At long last – it was time for lunch.  Everything about Homecomin' was welcoming.  In an upscale farmhouse way, the atmosphere does much to contribute to the overall experience.  It's bright, cheerful, and has just the right number of whimsical touches.  I especially loved the selection of chicken-themed merchandise and décor.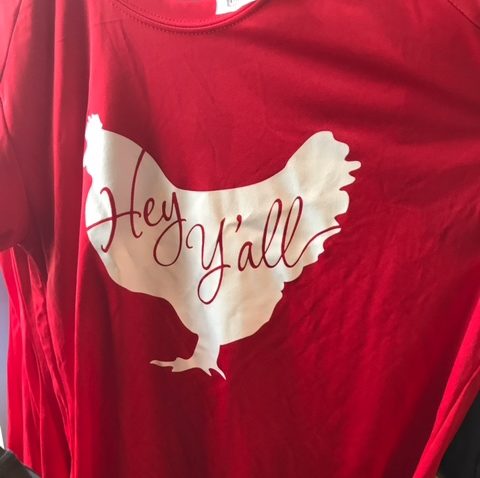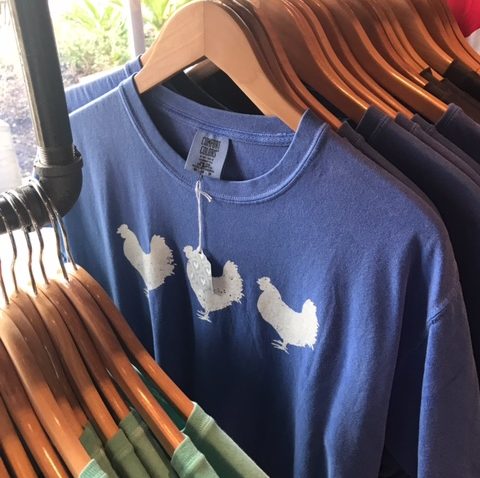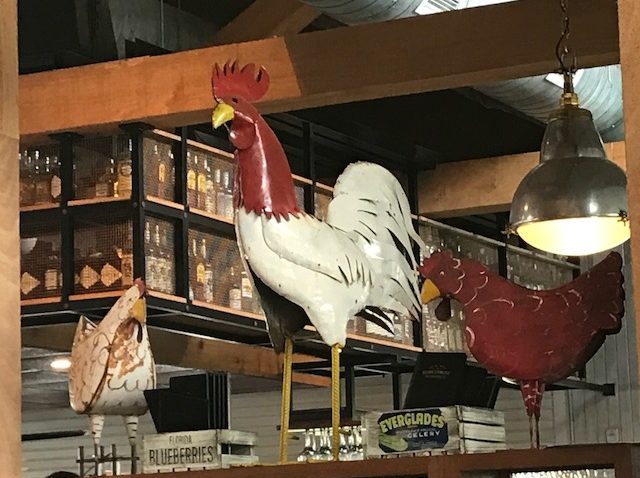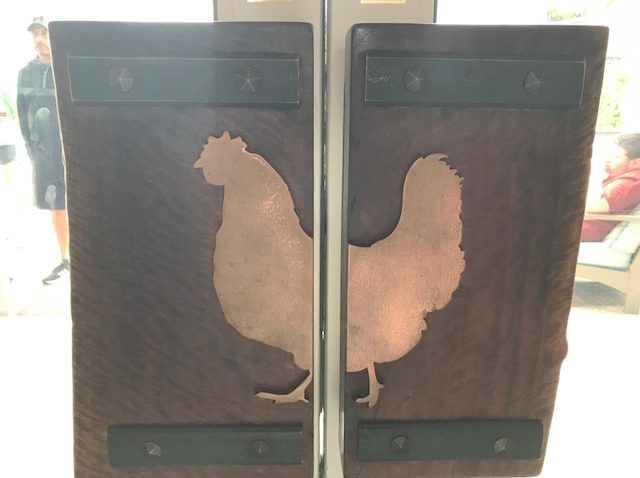 In the dining room, our table was right in the middle of the action.  We were surrounded by groups of cheerful people.  Ladies lunching, families vacationing, everyone happily enjoying the food and hospitality – all signs of a great restaurant!  We ordered up a couple of beers and settled in for a visit.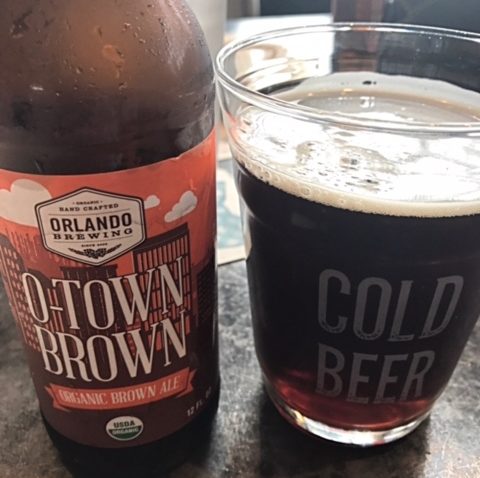 Here's when Raymond and I miss our big family vacations – with only the two of us, we can't realistically order lots of dishes to try when we're in a new restaurant.  After giving the menu careful attention, we decided on the Jasper Board appetizer ("An array of Southern goodness perfect for sharing with the table. Smoked fish dip, pimento cheese, shaved country and Tasso hams, bread and butter pickles, candied pecans and buttermilk crackers"). 
For his entrée, Raymond chose Art's Famous Fried Chicken ("Buttermilk-brined for 24 hours then perfectly fried and served with creamy mashed potatoes, a cheddar drop biscuit and love.") and I ordered the Florida Grouper ("Fresh grouper grilled and served KC Greens with iron skillet sweet potatoes").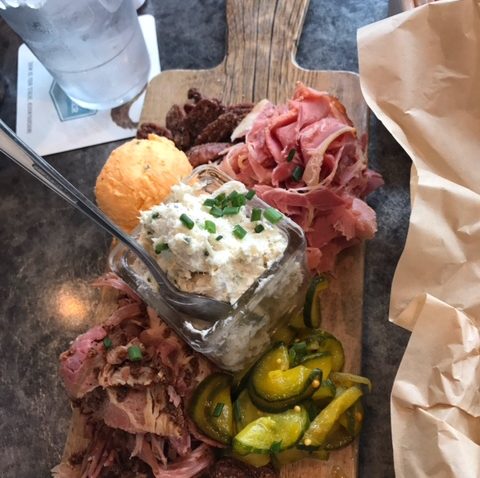 First, the Jasper Board.  Oh, YUM!  If you've read some of our other reviews, you know we love charcuterie boards and cheese plates.  The Jasper Board was everything we love and more!  For many people, I realize "smoked fish dip" sounds dubious, but it was absolutely fantastic.  We tried (really, we did) to save room to do our entrées justice and maybe share a dessert, but failed miserably.  Like ravenous dogs, we fell upon poor Jasper and, well, were somewhat ashamed of how quickly those meats, cheeses, nuts, and pickles disappeared.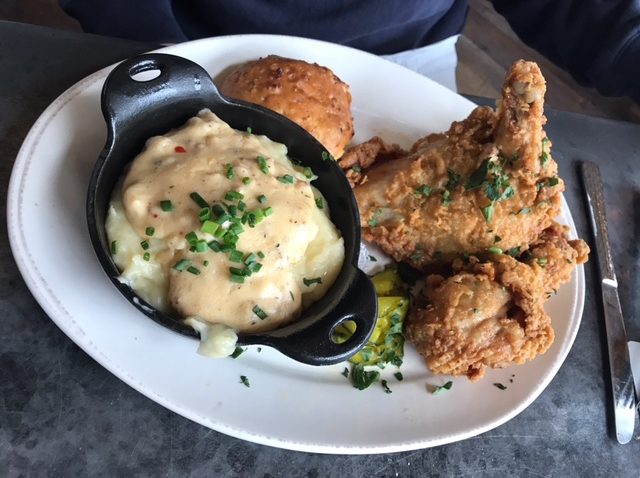 Raymond's fried chicken and mashed potatoes tasted as good as they looked.  Comfort food with attitude.  The flavors were wonderful!  My fish was seasoned well, as were the sweet potatoes – both delicious.   I had deliberately ordered the grouper because it came with greens.  Completely unfamiliar with greens when I moved to Louisiana, I found them to be an acquired taste.  I love them now, but they must be prepared exactly the right way.  I judge all greens by the ones I get at a little BBQ place in Jackson, Mississippi called the Pig & Pint.  I expected Chef Art Smith's to be the weak link in an otherwise perfect dining experience.  I'm delighted to say I was wrong!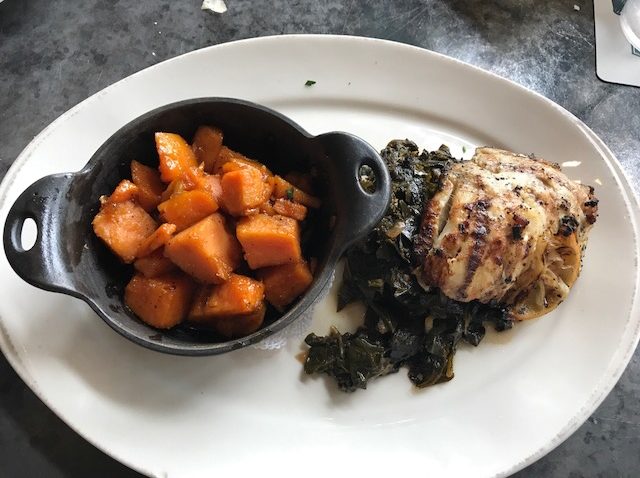 When our server came by to check on us, I mentioned how the greens tasted exactly the way I'd hoped and they must have been made with the right ingredients, then he and I said at exactly the same time, "with apple cider vinegar and brown sugar".  It seems that Chef Art also adds a bit of cayenne for a little extra kick.  Very tasty.
So full we could barely push away from the table, I was glad I'd made no dinner plans for that night!  As we waddled off, we were hoping all the walking we were about to do in the parks would wear off some of those calories.  Of course we want to go back to Homecomin' to try more dishes and maybe even save room for dessert.  We can't wait to take the rest of The Fam.  With our next family vacation coming up in May, I'll be booking our ADRs mere days from now.  Fingers crossed!
Have you been to Chef Art Smith's Homecomin'?  How did you like it?  If you haven't had the chance to try it yet, we highly recommend it!