This morning in my way to work I was listening to Episode 98 of Radio Harambe.  This is an excellent podcast and one of my favorites, especially since it's mostly focused on Animal Kingdom and you know how I feel about that park.  Anyway, Mike and Dave, the hosts, were discussing the recent Disney announcement about the future of Epcot and what that might mean for Epcot fans.  Mike and Dave and I don't always agree on stuff and today was no exception…I was interjecting my opposition to their opinions out loud on my commute (as if they could hear me) and the discussion was inspirational for this post.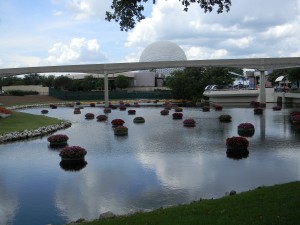 Thoughts on Epcot's Future
Epcot's changed a lot since I first visited the park in 1990 and not always in a good way.  Lots of attractions have closed, sponsorships ended, and Future World has been mostly left to stagnate and generally decline.  What was once a thought-provoking center for amusing edu-tainment has become a mere shadow of its former self.  Updates are badly needed and if Disney must incorporate some of its popular entertainment franchises to do it, so be it.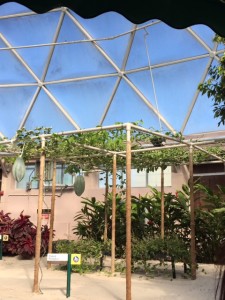 If visitors to Future World were to once again find themselves inspired by technological innovations, the original purpose of Epcot lives on.  If said inspiration were to be derived from familiar movie characters, what's the harm?  It's a fact, Disney sells more merchandise with well-known fan favorites than they would with newly launched concepts and sales are what keeps stockholders happy.  I want to see Epcot revitalized and am willing to be open-minded about it.
A few thoughts on what I would consider moving in the right direction…
Inside Out has been the movie most discussed among Disney fans as a perfect fit for Future World.  A new attraction related to how and why changes occur in our brains as we grow up would be perfect!  Every young person should know that an immature frontal cortex will inhibit sound decision-making long past their 18th birthday and this is why they should listen to their mom!
Perhaps, in the same building, The Incredibles (and my favorite character, Edna Mode) could entertain us while helping us understand the relationship between nutrition and the optimum performance of both brain and brawn?  Personally, I think The Incredibles are woefully underrepresented in Disney parks!  This would be a win-win for me.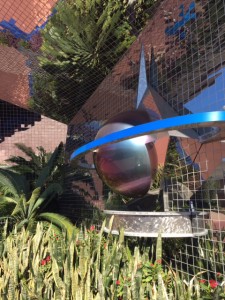 Guardians of the Galaxy has been rumored to be the theme of a new attraction to replace the outdated Ellen's Energy Adventure.  What if Rocket, who is an engineering genius, were to host an attraction based on how creativity and technology come together to solve problems with things like clean energy, transportation, space exploration, or waste disposal?
While I've heard that Wreck-It Ralph may be slated for Tomorrowland in Magic Kingdom, I could see wonderful potential with this franchise for an Epcot attraction as well.  How about an interactive attraction that allowed guests to see what goes on during the invention of arcade/video games.  By helping visitors see how imagination becomes virtual reality through technology, young future-programmers might be encouraged while the rest of us just have fun!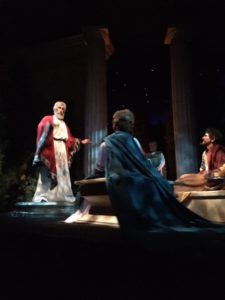 Education combined with entertainment is great, but the final, Epcot-worthy result needs to be inspiration.  When guests leave feeling like they can make a difference in their own lives as well as the world around them, then Epcot's mission has been accomplished.  If, in the course of visiting Walt Disney World, some small fraction of young guests discover a new interest in science, technology, engineering, or math…just by having fun on vacation, then Epcot's bigger meaning is realized.  And isn't that as Walt Disney intended it to be?  Just my two cents.
What are your thoughts on Epcot's future?