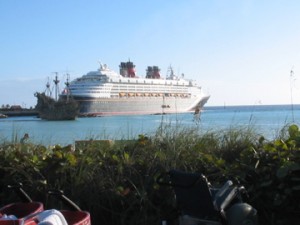 The more you cruise, the better the perks!  Disney Cruise Line's Castaway Club is a pretty sweet deal for people like us – we love Disney cruises and plan on taking many, many more.  If you've not yet taken that first Disney cruise and you're wondering how to become a member of this particular club, it's easy!  Simply take one Disney cruise and you're in!  No application necessary.  The more you cruise, the better the perks of membership.  Membership levels determine the benefits.
After the first cruise, Silver level membership benefits apply.  After five cruises, Gold level is earned and after the tenth Disney sailing, cruisers reach the highly coveted Platinum level.  A helpful chart for all Castaway Club benefits can be found here.
Here's what we've enjoyed most about our Castaway Club membership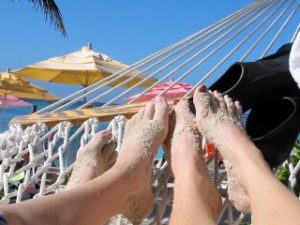 Our first cruise (December 2006) was only three days long and boom!  We were in the club.  As we arrived for our second cruise (New Year's week 2008), we were ushered into the special check-in line for members and were given our Castaway Club lanyards and, once we reached our stateroom, our Castaway Club gift.  Over the years, the gifts have varied, but are usually tote bags or backpacks of some sort, which come in handy right away for shore excursions.  Silver level's good, but Gold is much better!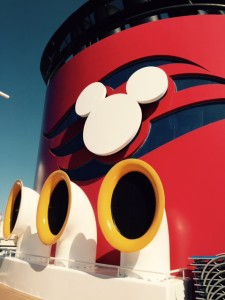 When sailing on popular itineraries, the ability to book activities earlier than the general public is very helpful!  Gold level membership allows booking 105 days before sailing (Silver can book at 90 days, Platinum at 120).  I'll use our Norway cruise on the Disney Magic (June 2015) as an example – we did extensive research and knew exactly what excursions and specialty dining options we wanted.  At precisely 105 days pre-cruise, we booked exactly what we wanted excursion-wise without issue.  When it came to the Palo brunch and dinner we wanted, we did get reservations, but not at the exact times we'd hoped for.  As it turns out, we were told at the Gold and Platinum member reception (another awesome perk!) on the cruise that there were hundreds of Platinum members on board (it was the inaugural sailing in Norway).  Platinum is where we want to be!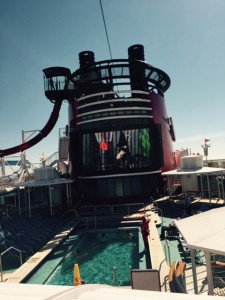 On the way to Platinum, every cruise counts regardless of length.  3 and 4-day voyages count just as much as the longer, more exotic cruises.  Our dream is to someday enjoy Platinum membership, but it's going to take a while to get there since we've got to get our Walt Disney World regular fixes and are planning to visit Disney's Hawaiian resort, Aulani, late next year (if possible).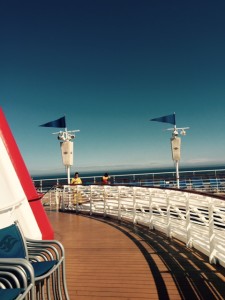 Disney Cruises are a great way to see the world while remaining in the Disney Bubble!  With two more ships to be added to the fleet in 2021 and 2023, we're looking forward to letting Disney take us to many, many more places!
Where we've been:
2006 – Bahamas (3-night)
2008 – Western Caribbean  (7-night)
2010 – Bahamas (5-night Castaway Cay Double Dip)
2011 – Alaska (7-night)
2013 – Mediterranean (7-night)
2015 – Fjords of Norway (7-night)
2016 – Bahamas (4-night)
While on our last cruise, we booked a place-holder for the next one.  We have 24 months sail away on a new adventure.  I have no idea where we'll go!  Any suggestions?