Our last Disney cruise was in February, 2016 on the Dream.  It was a short, four-night trip to Nassau and Castaway Cay.  I was recovering from the Glass Slipper Challenge and it was the perfect cruise for lots of rest and relaxation with a bit of recreation thrown in for fun.  We enjoyed both dinner and brunch at Remy, dinner at Palo, did the Midship Detective Agency activity, ran the Castaway Cay 5K and skipped Nassau altogether.  Before the ship returned to Port Canaveral, we'd booked anther cruise and the time to sail has nearly arrived!
Looking Forward to Sailing Aboard the Fantasy
Since the Dream and the Fantasy are so similar, we feel like we know what to expect in general.  However, two of the Fantasy's MDRs (Main Dining Rooms) are uncharted territory for us.  We're excited to try the Enchanted Garden and Royal Court restaurants – we missed the Enchanted Garden on the Dream due to other dinner plans that night.  I expect Animator's Palate to be pretty much as it is the other ships. Since we're old and set in our ways, we requested the early dinner seating.  We prefer dinner before the evening show rather than the other way around.  We also like to turn in fairly early and don't want to feel like we're going to sleep on full bellies.  
We love the adults-only dining options on Disney cruises.  We're skipping Remy this time, but have booked both dinner and brunch at Palo.  Remy is fantastic and I highly recommend it, but we're spending a chunk of our travel budget on excursions this time around and Remy didn't make the cut, financially speaking.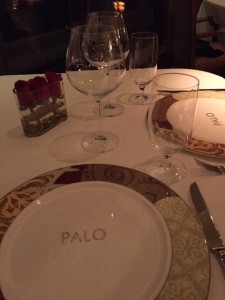 Our plans by day…
Embarkation Day – We want to kick off the trip by relaxing.  We do have an afternoon meet-up planned with the Facebook group we joined for this trip.  After that and the lifeboat drill, we'll try to watch the sail-away party from our favorite spot on the upper deck.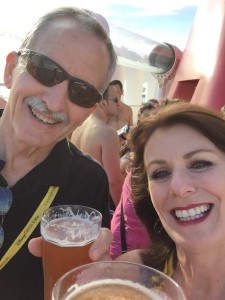 Sunday – Day at Sea, Formal Night, dinner at Palo.  We LOVE the fitness center and will certainly visit it this day.  If there's a spin class offered, we'll try to make it.  The spin instructors are always great, it's a good workout, and bonus!  No extra charge involved!  We have a Chocolate and Liquor tasting booked in the afternoon.  This will be new to us.  We tried to book it on the Dream, but had no luck…the tasting was already at full capacity.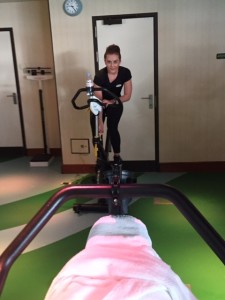 Monday – Day at Sea, Halloween on the High Seas theme, Dinner in our assigned dining room.  Depending on the schedule, we'll try to catch a movie and also see if we can attend a cooking demonstration of some type.  Those are two of our favorite activities on at-sea days.  Rather than worry with costumes, I bought us a couple of Nightmare Before Christmas-themed shirts to wear this day.  That way we'll still feel like we're participating, but won't have to pack lots of extra stuff.
Tuesday – Tortola and the Wreck and Reef Dive excursion.  This is also Pirate night.  I expect we'll be exhausted from our adventure, but I would love to make it to the deck party.
Wednesday – St. Thomas Certified Scuba excursion.  No special theme for dinner – I'm sure we'll turn in early…really early.  By this time on previous cruises, I've been known to fall asleep during the evening's show.  I know I can sleep in the next morning, but I've never been good at shaking off being sleepy.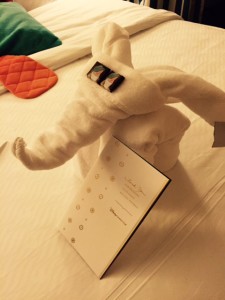 Thursday – Day at Sea.  Brunch at Palo then Raymond has an afternoon massage scheduled at the spa (birthday gift from me).  Hopefully, there will be more movies and/or cooking demos to see!  This should be semi-formal night and we'll be in whatever dining room is on our rotation.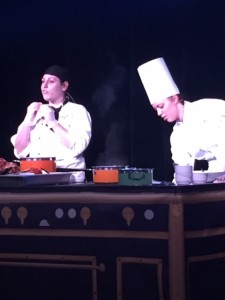 Friday – Castaway Cay!  As of now, we're planning on doing the 5K before relaxing at Serenity Bay for a while.  We like the 5K because it's very low-key and is a fun way to burn off some of those cruise calories.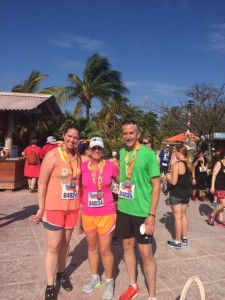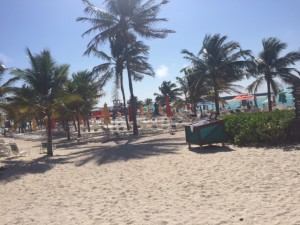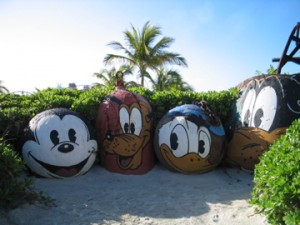 After lunch we have the "Abaco Rigid Hull Snorkeling Adventure – Adult Only" excursion.  We've done this one before back in 2010 and we saw some awesome sea creatures and plant life.  We'll probably head back to the ship fairly early so we can start getting our suitcases packed.  So sad!  We haven't even left yet, and here I am talking about the entire trip being over.  If you've been on a Disney cruise before, you know how bittersweet that last night can be!
Now there's still the unresolved matter of Hurricane Irma.  Will she crash our vacation?  Will she move on before we arrive?  Will she maybe force us on an alternate itinerary?  Only time will tell.  No matter what, like every Disney vacation we've taken – this one's bound to be an adventure!