If you, against all advice to the contrary, have bravely chosen to spend Christmas at Walt Disney World – Good for you!  Will it be crowded?  Absolutely.  It'll be CRAZY crowded.  Careful planning with the ability to remain flexible is my best advice.  Based on our own experience last Christmas, I've got a few…
Walt Disney World Christmas Day Planning Tips
Incorporate some traditions from home – While you can't (and shouldn't, in my opinion) try to replicate all your Christmas traditions, chose a couple of things to add to the day so it would still feel like Christmas to you.  We brought a mini-Christmas tree, tiny lights, and some dollar store Disney figurines to use as ornaments.  We all agreed to bring each other a tiny gift to open.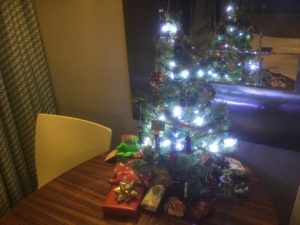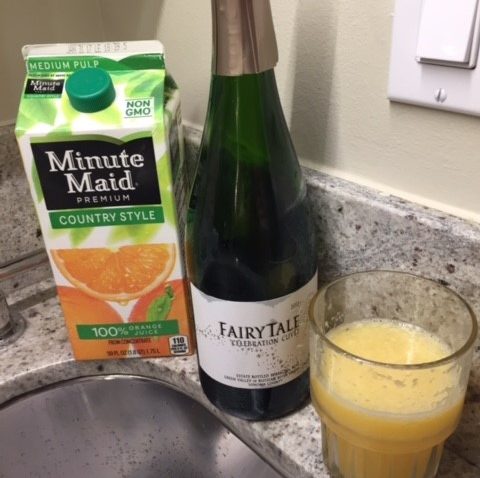 We also, as per long-standing family tradition, toasted the day with Mimosas before heading to Magic Kingdom for breakfast at Be Our Guest.  We were able to purchase champagne and orange juice at our resort the day before.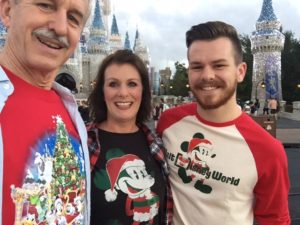 Get up and get going – The parks will only get busier as the day goes on.  We felt Magic Kingdom would be amazing on Christmas morning and we were right.  The sun was coming up as we walked down Main Street USA and it was every bit as magical as I'd hoped it would be.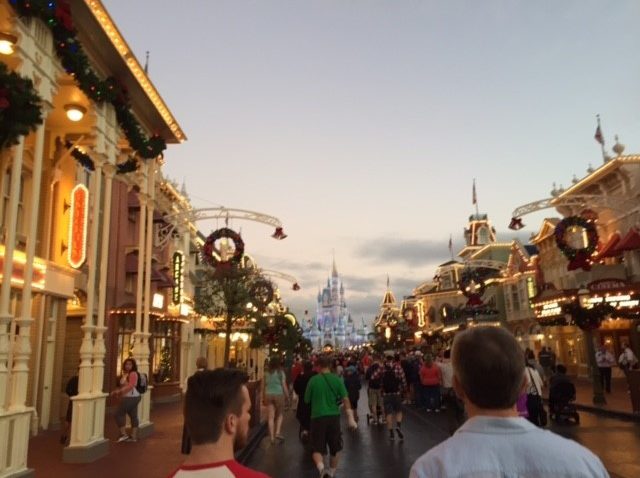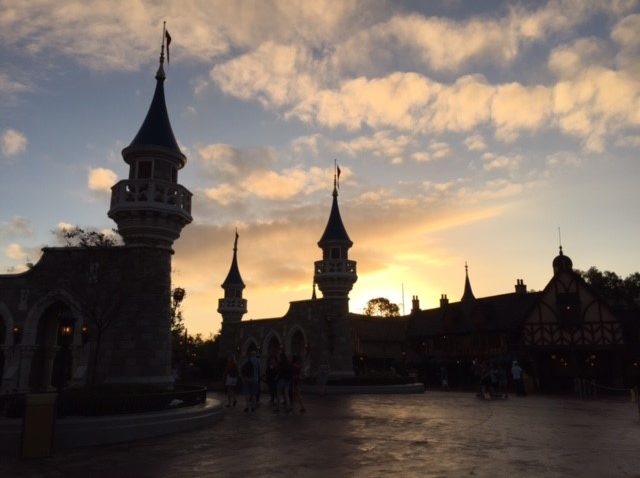 Before breakfast at we rode Peter Pan, Little Mermaid, and Big Thunder.  Later we rode the PeopleMover and Splash Mountain.  We were in no hurry and made a point of simply enjoying every moment.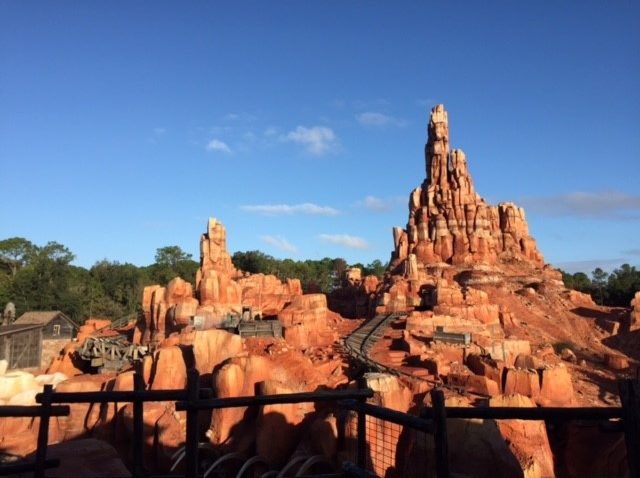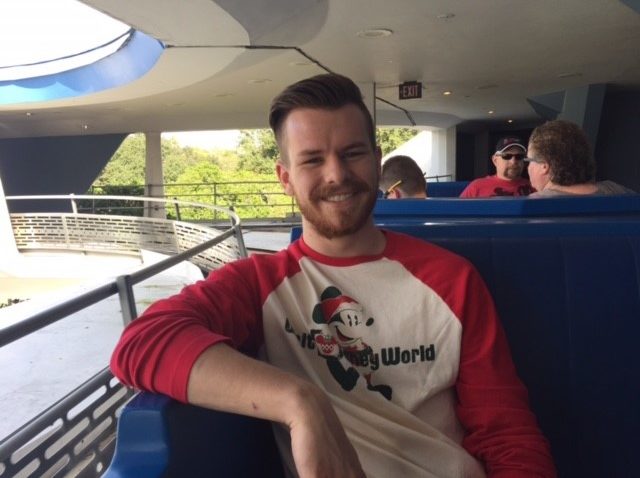 Once the crowds started to make it difficult to move around, we made our way to the monorail and hit each resort stop to take in the Christmas decorations and see what seasonal items were in the shops.  We even stopped in a nearly-empty Mizner's Lounge for an adult refreshment.  Everything felt Christmas-ish and special.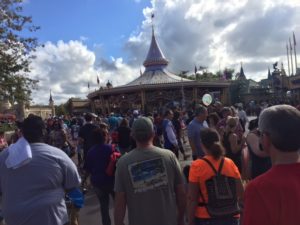 Plan a nice Christmas Dinner – It doesn't have to be fancy.  Make a reservation 180 days out for a place you know your family will enjoy.  We chose California Grill because we were staying at Bay Lake Tower and wanted something special without having to fight crowded Disney transportation.  We dressed up a bit and arrived early to sit at the bar for a few minutes and relax.  We could just have easily taken a boat over to Wilderness Lodge for a casual dinner at Whispering Canyon and would have enjoyed that just as much, I'm sure.  The important thing is that you do what's going to make your family happiest (with the least amount of stress).
Spread a little Christmas Joy – I tried to remember to thank each Cast Member we came in contact with for being there to make our Christmas Day so special.  Most were surprised and grateful for the gesture – some even gave me hugs.  Our lounge and restaurant servers got a little something extra for Christmas as well.  We tried to be extra nice and appreciative of all that goes into making Christmas at Walt Disney World the unbelievably magical experience it is.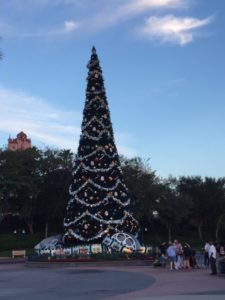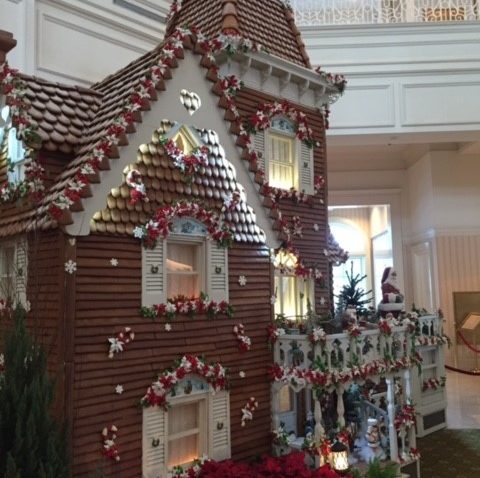 Embrace the experience – It's not for everyone.  The crowds are insane, lots of folks are cranky and Scrooge-like.  We knew what we were in for and made a conscious effort NOT to let it bother us.  My best advice is to focus on your family and the fun of being together on vacation.  Take in the holiday-specific Disney details – they're fantastic!  Flexibility, patience, realistic expectations and a sense of humor are invaluable for a successful Christmas at Disney World.
Have you braved a Disney World Christmas vacation?  Would you do it again?  What advice would you give?