To me, Magic Kingdom's Festival of Fantasy Parade is one of the most fantastic, magical, amazing Disney creations EVER! (Totally not kidding – I'm crazy about it!)  Watch it once and tell me I'm wrong.  I love everything about it and while I may not be able to squeeze it into my schedule on every Walt Disney World visit, I make a point of seeing it as often as I can.  Finding the best spot from where to take in every charming detail can be a challenge, so let me share what tips I've learned.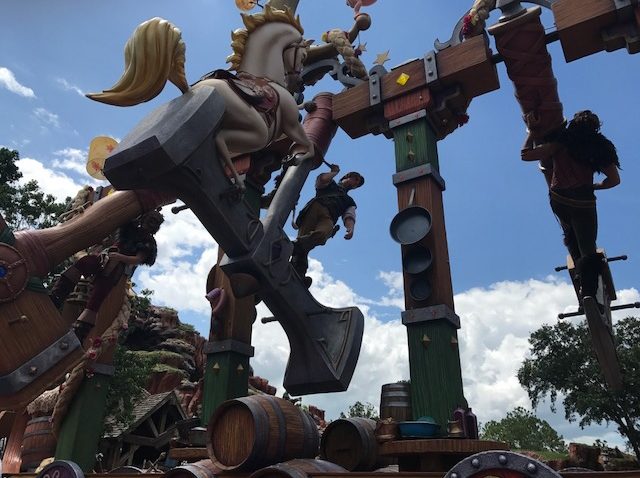 Festival of Fantasy Parade – Favorite Viewing Spots
When deciding on an ideal parade viewing locale, a lot depends on the day's FastPass line-up and what time we're planning to leave Magic Kingdom.  Planning a little in advance, I try to minimize parade-spot-hunting time while making sure we're well-situated for whatever's next on our post-parade schedule.
Option 1 – Near the Start
The parade starts in Frontierland near the edge of Adventureland, so finding a place close to where the parade begins means no waiting for it to arrive further along the parade route.  Megan and I did this recently and thought it was great.  Once the parade passed, we were able to follow it to Liberty Square and ride Haunted Mansion with little wait.
Option 2 – On the Hub
This one's a little challenging on a hot, sunny day since there's no real shade.  That being said, there's nothing like watching Festival of Fantasy with Cinderella Castle as a backdrop.  If we can find a place to sit down, folded rain ponchos provide excellent posterior-protection from the burning hot concrete.  Tip – Claim your spot early and be ready to fend off encroachers.  This is a great spot to watch the parade if you'll be headed to Fantasyland or Tomorrowland afterwards.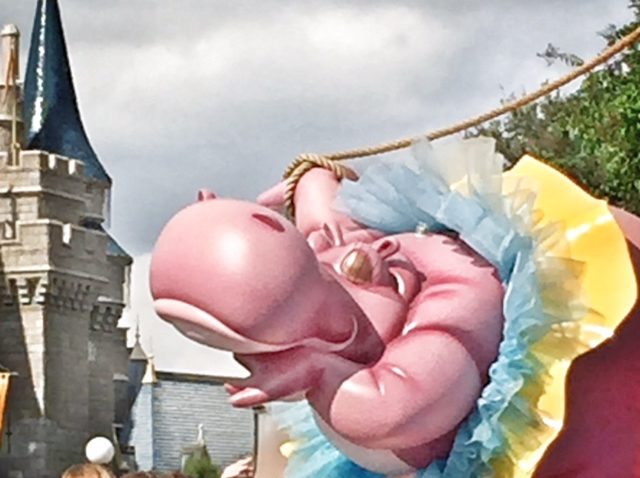 Option 3 – In Front of the Main Street Station
This is an excellent option if you want to make a quick getaway.  We stood facing Cinderella Castle and could see the parade as it made its way down Main Street USA before circling around right in front of us.  This location is at the very end of the parade route, so it takes a while for the magic to get there.  The ability to walk right out of the park after the last float passes by without battling the park crowds is so convenient!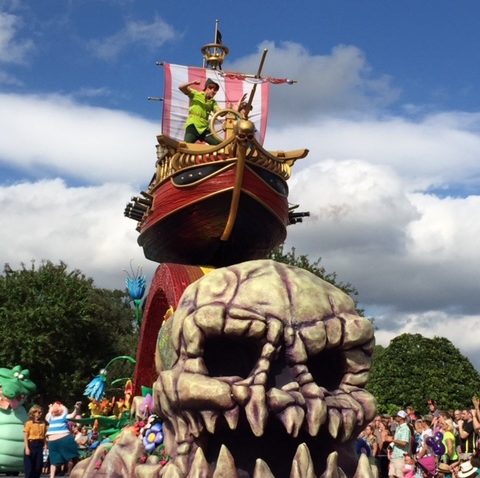 The important takeaway here is that seeing Festival of Fantasy is worth the time and effort to find a place that fits into your family's Magic Kingdom Plans.  There are tons of spots other than the ones I've listed from which to take in the action.  But do make room in your plans…you won't be sorry!
Are you a Festival of Fantasy Parade fan?  Where's your favorite parade-viewing location?