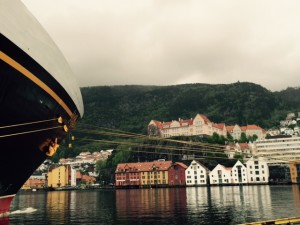 On Thursday, June 11th, we arrived at our final port of call, Bergen.  All ashore time was scheduled for 7:45 am and we were to be back aboard by 5:15 pm.  Our family intended to make the most of the time we had in this incredible city!  Of all the things we'd done and the amazing places we'd visited on this vacation, Bergen was my favorite port.
We were up, had eaten breakfast in Cabanas, and were waiting at our assigned group meeting area in Fathom's for the day's excursion:  Walking tour of Bergen (a UNESCO World Heritage Site) with a visit to both the Hanseatic Museum and the overlook on Mount Floyen.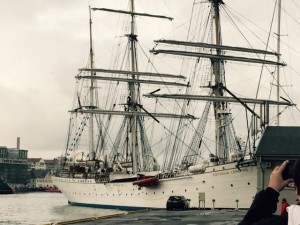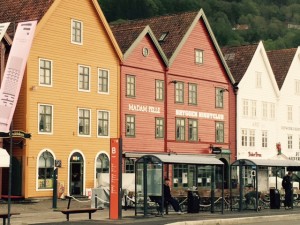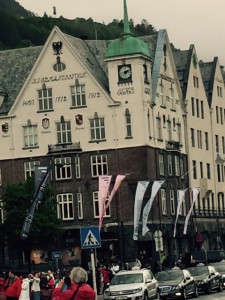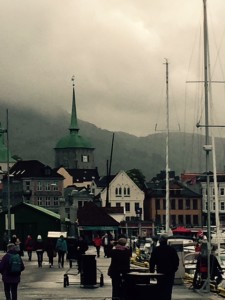 We love history and Bergen has wonderfully well-preserved buildings dating back to the 18th Century in the Bryggen area of the wharf.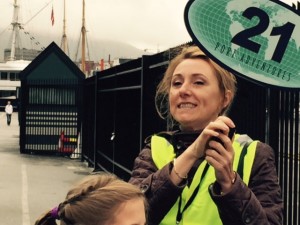 Our group headed off the Magic and found our guide, Elena, waiting for us on the dock.  Elena, originally from St. Petersburg and married to a Norwegian, was cheerfully enthusiastic and full of interesting facts about Bergen's past and present.  She was a wonderful guide and took time to answer questions and make sure everyone had plenty of time to take pictures of all the amazing things we saw that morning.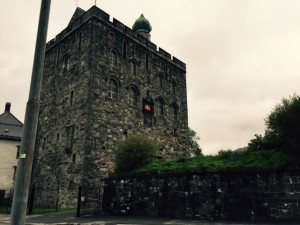 We walked from the ship to the museum, stopping along the way to learn about Bergen, which was originally founded on a Viking settlement in 1070.  We walked past the Bergenhus Fortress and Rosenkrantz Tower and learned about Bergen's medieval history before making our way to the Hanseatic Museum.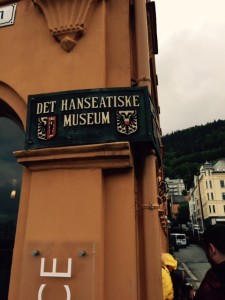 Here we were able to see how the German merchants who ran the sea trade in Bryggen lived and worked.  One building,  Finnegården, originally owned by merchant J. W. Olsen, gives visitors an excellent look at living and working conditions during Bryggen's heyday.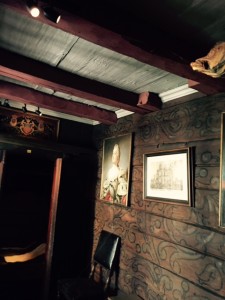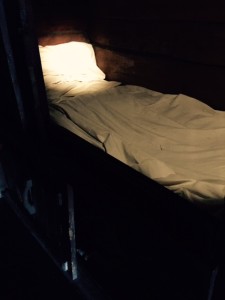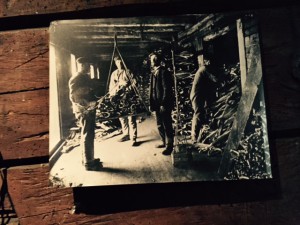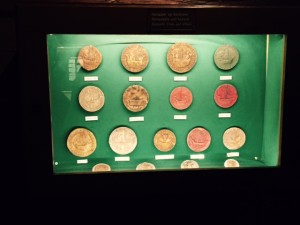 If you're into history, this place is incredible!  Norwegian fishermen supplied the stock fish for the merchants, cod being the most popular.  The fish, once dried, had a shelf-life of 4-5 years and was shipped all over Europe.  Cod liver oil and other fish products were also produced.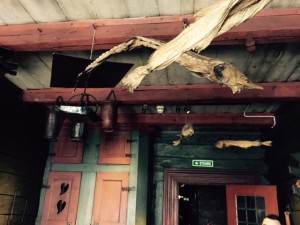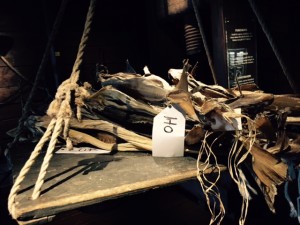 Moving on from the museum, we walked a short distance to the building where we would catch the funicular to Mount Floyen and end our tour with a spectacular view of Bergen.  The crowds were heavy and Elena did her best to keep us entertained while we waited for our turn to board the funicular.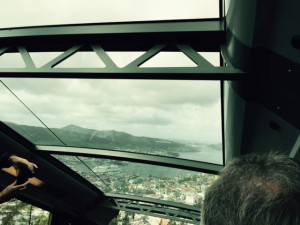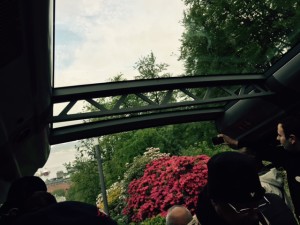 This enclosed tram runs up and down the mountain all day and is a popular mode of transportation for the people who live on Mount Floyen as well as tourists.  The view was spectacular, but it was cold and windy on that mountain!  Thanking Elena, we headed back down to Bergen to find the fish market and lunch!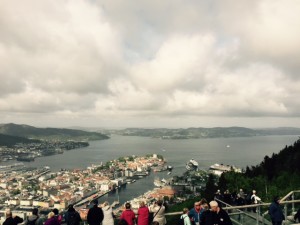 This was such a treat!  At the fish market, customers can check out the different vendors' fresh fish, select a meal combination, and wait at a patio table for the selected fish to be cooked and served.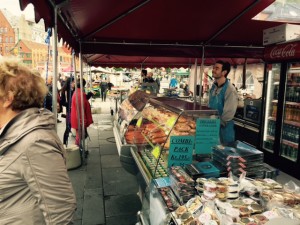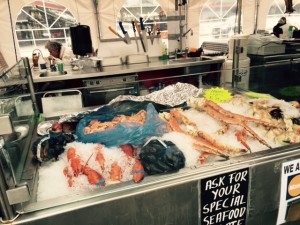 The choices were amazing!  Cod, shrimp, whale steaks, oysters, crabs, salmon, and much more – cooked while you wait.  Our seafood was served with potato salad, a green salad, and a couple of slices of rye bread.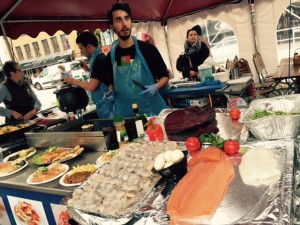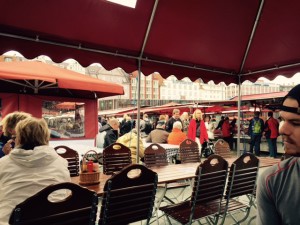 We ordered what our server called "light beer" (due to the low alcohol content street vendors are restricted to serving) to enjoy with our meal.  As we placed our orders with the sweet young lady at the counter, she had one question for our family, "Are you from the Disney ship?" When we told her we were indeed sailing on the Magic, she wanted to know what was a Disney ship? We had fun explianing it to her! 
I feel terrible for not taking a picture of our food for you!  One minute we were waiting for our meal, then the server brought our plates, and the next thing I knew, I was scraping up the very last bit of potato salad with my last bite of bread.  Delicious!!!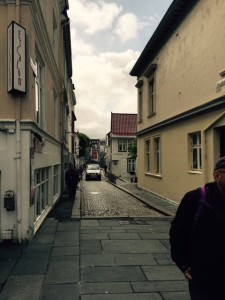 Until reaching Bergen, we really hadn't done much shopping for souvenirs.  Fortified by our excellent lunch, we had plenty of time to explore Bergen's shops – and explore we did!  The shopping in Bergen was really fantastic – we were glad we'd waited.  (No, we didn't purchase any Disney dolls, but there were plenty to choose from!)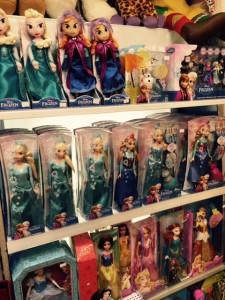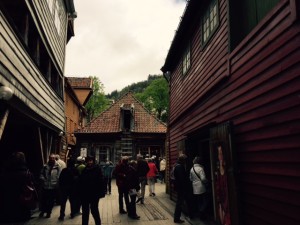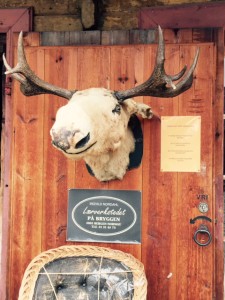 Craftsmen and artists had workshops attached to small shops selling everything from jewelry to moose-leather goods.  We shopped in antique stores, Christmas stores, clothing boutiques and the artists' shops.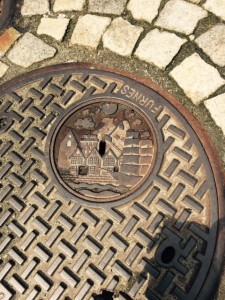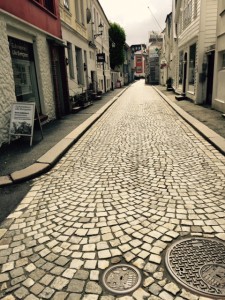 Megan and Joseph went one way and Raymond and I another – we had as much fun exploring as we did picking out our souvenirs and even had time to relax over beers in an Irish pub.  When we found the giant dried fish statue, we were able to tell some puzzled tourists what it was and its significance to Bergan's history.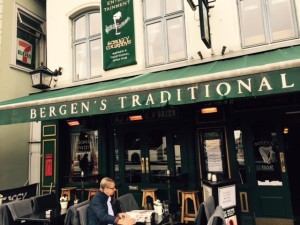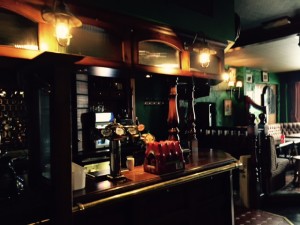 On the way back to the ship, I stopped trying to resist the lure of the bakeries!  Megan and I selected treats to munch on while we walked.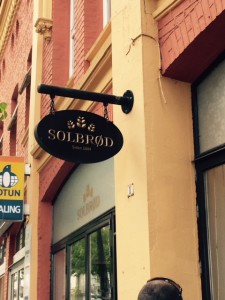 I can tell you this:  Skolebrod (School bread) in Norway is incredible!!!  Dense, moist, loaded with custard and generously sprinkled with coconut, it was the perfect snack and a wonderful way to end the day.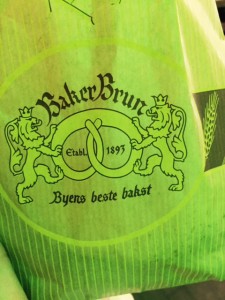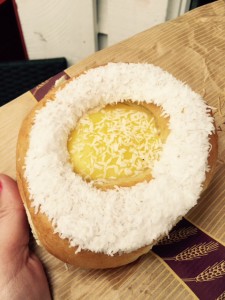 Ahead of us that evening would be the Freezing the Night Away deck party and the next day would be our last at-sea day – our vacation was winding down, but we felt like we were getting to see and do so much fun stuff!!!  I'll be back to let you know how we ended this fabulous vacation.  Thanks for reading!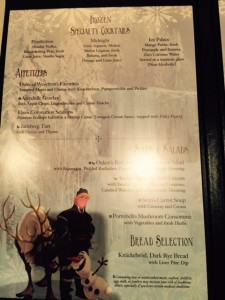 As always, if you have any quesions about this trip (or any of our other ones), I'll be happy to tell you what I can.
Links to the other parts of this trip report: