It's Earth Day – and that means it's also Animal Kingdom's birthday!  Disney's Animal Kingdom welcomed its first guests on April 22, 1998.  From that Earth Day Birthday to today, this fourth jewel in the Walt Disney World park crown has been near and dear to my heart for everything that it is (and also for what it is not).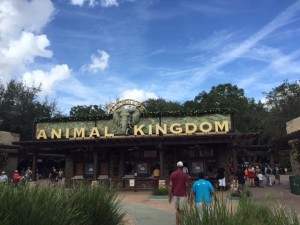 Animal Kingdom's Earth Day Birthday
Even before I visited Animal Kingdom for the first time, I was fascinated by everything I'd heard and read about this unique Disney park – I could not wait to see how live animals, ultra-themed lands, and Disney magic would come together.  Once I saw it for myself, Animal Kingdom instantly became (with Magic Kingdom) one of my two favorite parks.  Where Magic Kingdom welcomes guests into whimsical lands full of charming make-believe characters, Animal Kingdom immerses visitors in exotic locations, both past and present, from around the world.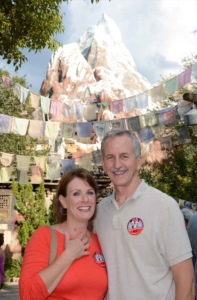 Back in 2014 on this very day, I posted 16 best things about Animal Kingdom.  They are each still part of what keeps me visiting this absolutely-a-full-day park again and again.  Since that time, Animal Kingdom has changed for the better – with even more new additions coming in the near future and beyond.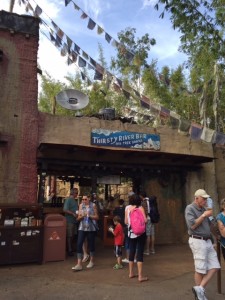 This week Animal Kingdom has been in the news a good bit – and not all of the press was positive.  Rivers of Light has been delayed indefinitely (replaced in the meantime with a Jungle Book themed show) and other nighttime attractions and shows are set to premier later than originally hoped.  I realize that for many Disney fans with upcoming vacations, this is a huge disappointment.  Let's focus today instead on the many positive and exciting aspects of this incredible park – I'm convinced that delays only mean that all the kinks will be worked out in due time and the final product will be well worth waiting for!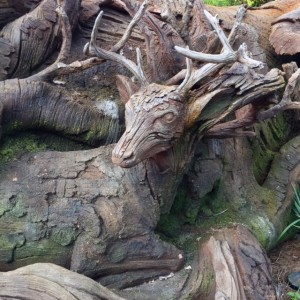 Happy Birthday, Animal Kingdom!  I love everything you are, everything you aren't and everything you are about to become.  Best wishes for many happy returns of the day!
Are you an Animal Kingdom fan?  What are you most looking forward to in this park's future?