We were looking for a special little something extra to add to our Walt Disney World vacation.  And we found the perfect thing!  For $30 per person ($25.50 with a DVC discount), guests at Disney's Animal Kingdom can spend an hour backstage learning about Disney's herd of perfect pachyderms and much, much more.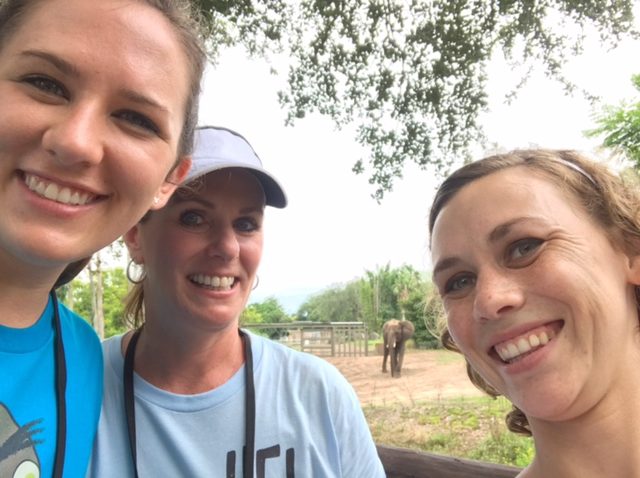 Disney's Animal Kingdom – Caring for Giants Tour
Megan and I knew we'd have an entire day, open to close, to spend in Animal Kingdom.  For a relatively small investment of time and money, we scheduled the Caring for Giants Tour at 3:00 pm on June 26th.
Due to a summer thunder shower that moved through right at our scheduled tour time, we were delayed 30 minutes and joined the next tour group.  Had it not been for the storm, the two of us would have been the only ones on our original tour.  As it was, we were with just one other family, so our group was small and we could hear and see everything very well.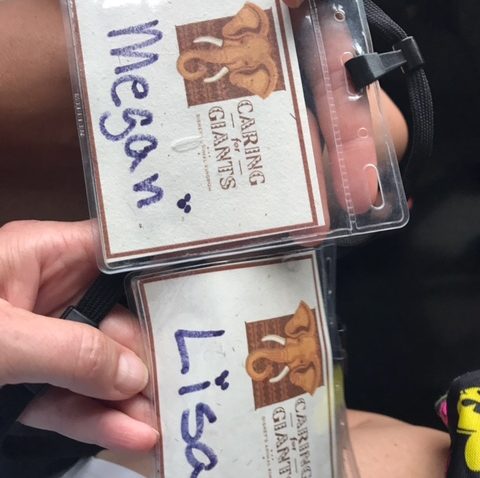 The tour begins near Kilimanjaro Safaris.  We were given name tags in a lanyard before being led backstage to a tour vehicle (a van).  After a short drive during which some of the areas like barns and fences were discussed, we arrived at a backstage area behind the savannah where elephants can usually be seen on the safari.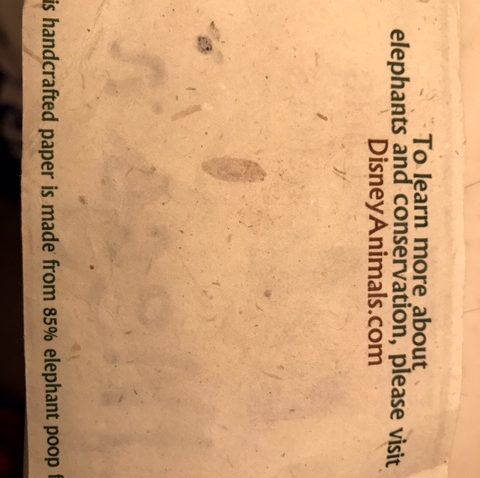 We climbed a flight of stairs onto a viewing platform and met our guides.  One an animal care expert and the other a cultural representative from Africa.  From the animal care specialist, we learned a bit about the elephant herd in Animal Kingdom and some general elephant facts.  The African cultural representative taught us about elephant conservation and how Disney helps with efforts to reduce conflict between farmers and elephants in Africa.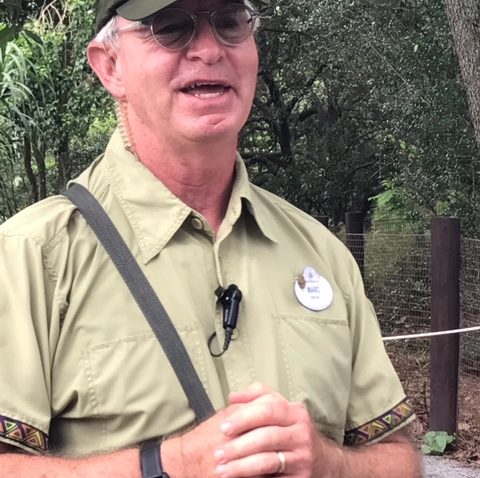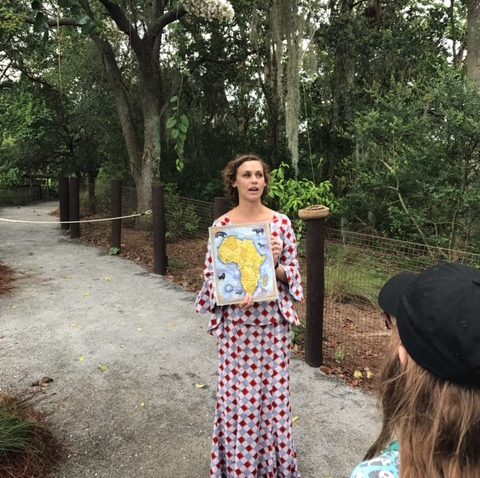 As we were listening to the guides, the herd's matriarch, Rafiki (Swahili for Friend), made a loud, deep rumbling noise.  Apparently this was Elephant for "come to me now!"  What an amazing thing to see!  Elephants running from every direction to surround Rafiki.  One trumpeted loudly and the "event" was over as suddenly as it began.  Shortly afterwards, a beautiful elephant with very long legs caught our eye and we asked about her.  Her name is Kianga which is Swahili for Sunshine.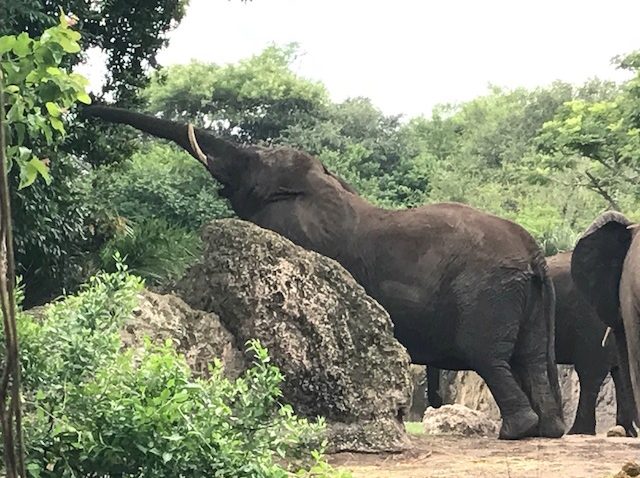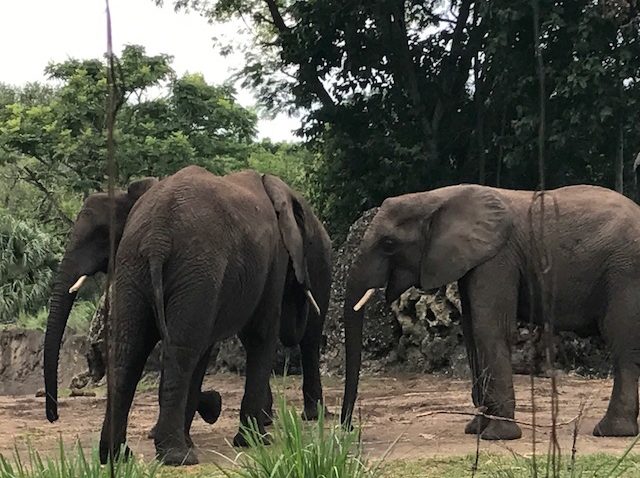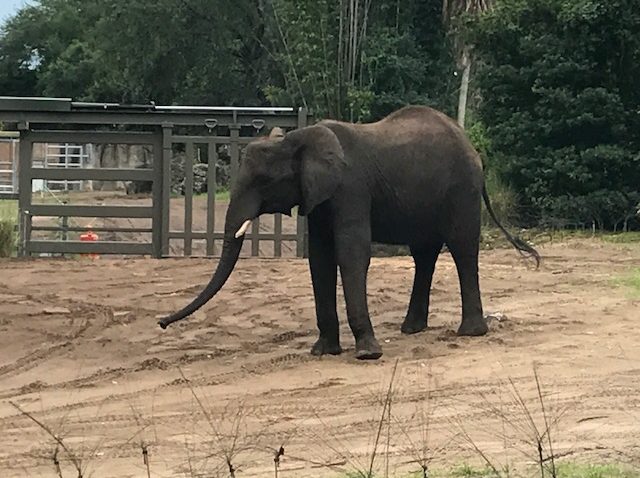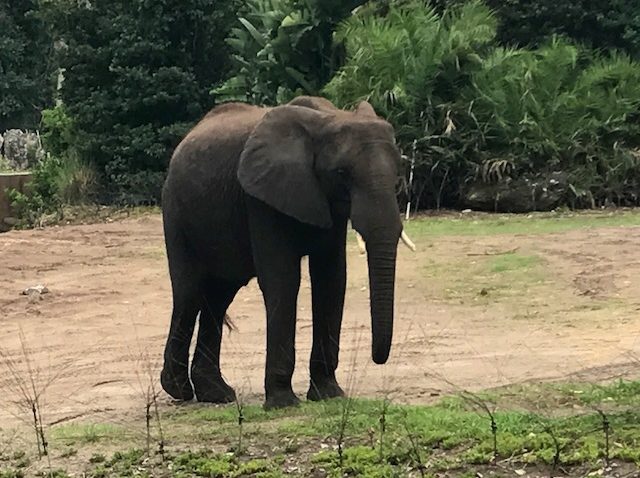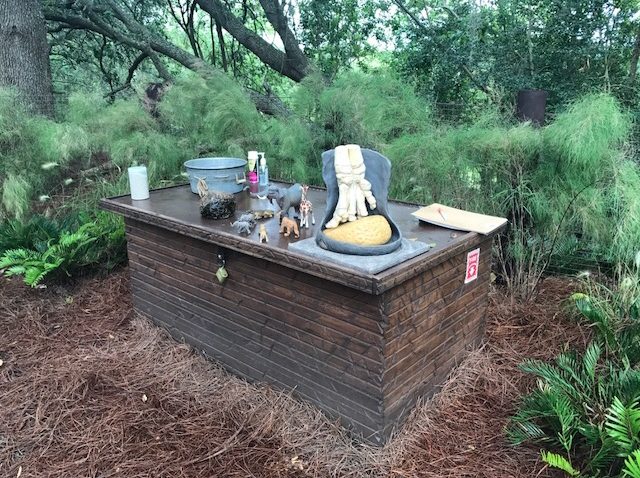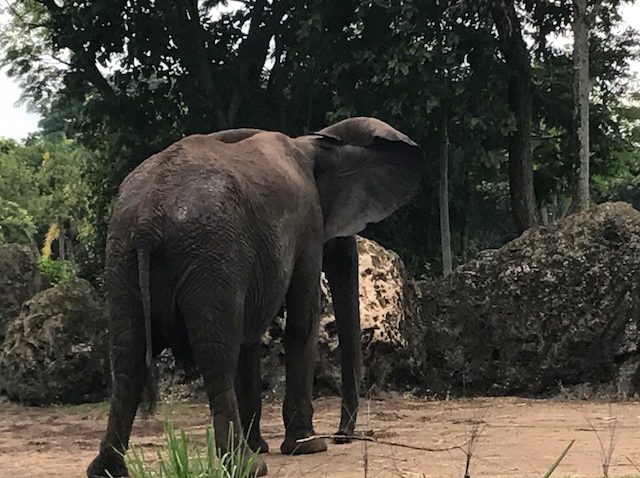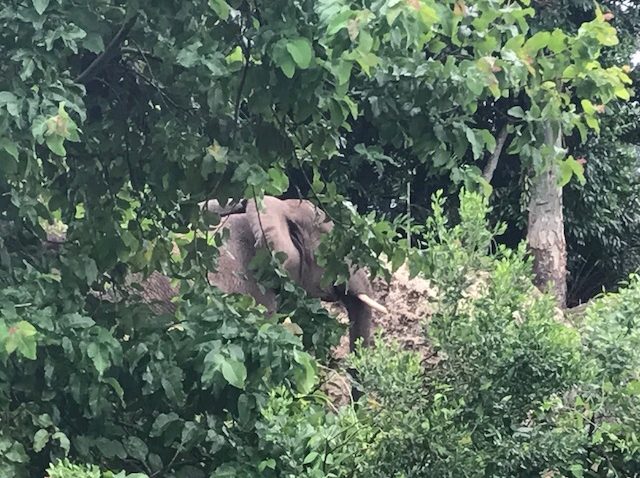 The tour was fun, informative, and an excellent way to break up our Animal Kingdom day.  Megan and I both highly recommend this experience!
I'm full of questions!  Do you love elephants?  Does Caring for Giants sound like something you would enjoy?  Have you already taken this tour?  What did you think about it?