Since the recent announcement about Pandora's opening date in Disney's Animal Kingdom, I can't stop thinking about this new land.  What will it really be like?  After all the doubt and speculation, will Disney and Avatar fans all be pleased?  Will that amazing Na'vi shaman animatronic figure be as cool in person as she seems on Facebook?  What would I like to see?  That last part, I've got figured out!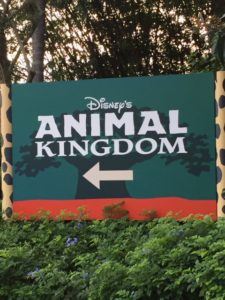 Disney's Pandora – What I Want to See
Joseph came home to visit for a couple of nights while Raymond was out of town on business this week.  He knows I hate staying by myself (Junior's not much of a watch dog).  He gets free food, I avoid loneliness – it's a win-win for both of us.  For fun, I came up with my best idea for a Pandora attraction and ran it by Joseph to see what he thought.  He not only liked the idea, he immediately started building on it to make it better!  Armchair Imagineering is FUN!!!
I started with this idea:  Think about the experience of Turtle Talk With Crush (in Epcot's The Seas With Nemo and Friends).  Imagine that same technology used in a classroom made of glass (instead of just one wall).  Guests would enter a special environmentally controlled room (to protect humans), reached via short tunnel extended from the main Pandora research facility.  The tunnel would take "students" partially into the wilderness of Pandora lessons on the planet's flora, fauna, and culture.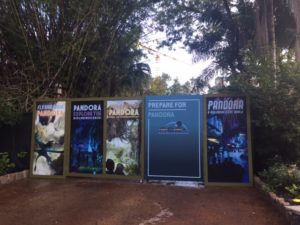 As everyone takes their seats, Na'vi "instructors" would approach the enclosure, introduce themselves,  and talk about what it's like to live on Pandora.  Visitors in the classroom would be able to see Pandora and the Na'vi people through all four walls and the ceiling.  The experience would be interactive exactly like Turtle Talk, but instead of being geared towards the pre-school set, this attraction would mainly engage tweens, teens, and adults.  Students would have an excellent view of the plants, animals and people of Pandora with the ability to ask (and answer) questions.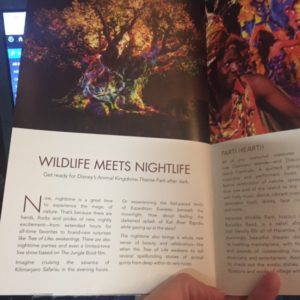 Joseph added his thoughts:  The experience would change along with the time of day – just like Kilimanjaro Safaris.  Early mornings would show the Pandora landscape during sunrise (or suns-rise?) and the Na'vi teachers would explain how the planet changes as night turns into day.  Midday would offer completely different "lessons" and then, as the sun(s) set, dusk and nighttime would transform the experience yet again with different animals in the wild among the glow of the bioluminescent plants.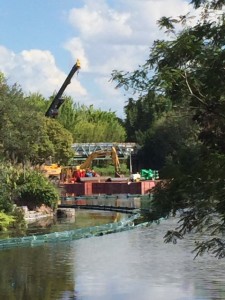 The technology is already available for this attraction!  Think about the possibilities!!!
What would YOU most like to see in Pandora?