Here's what we've done since our September 9th cruise aboard the Disney Fantasy was cancelled due to Hurricane Irma…
First we were sad.  Sad for everyone and everywhere that experienced Irma's devastation.  I'd be lying if I said we weren't a little sad for ourselves too, but seriously, we couldn't be mad – life happens and there's way worse stuff than a lost vacation.
2017 Disney Cruise Vacation, Version 2.0
We took a few days to think about our options.  We knew we were getting 100% of our money back from Disney Cruise Line and a 25% discount on a future cruise.  We decided to cancel our time off from work (September 11-15) and try to squeeze those days in sometime before the end of the year.  We'd already registered for a few weekend cycling events and had a 4-day Disney World visit booked in mid-November.
While trying to decide on Plan B, I paid close attention to social media to see what other cancelled-cruisers were doing.  Turns out, a whole bunch of them were being super mad!  Mad at Disney Cruise Line for not refunding their money fast enough (10-day time period).  Also mad they lost their 10% discount and $200 on-board credit for booking their lost cruise while on a previous sailing (even though a 25% discount is much better).  Some were mad that other fall cruises were booked up and all the adult dining reservations were gone.  Others were just mad in general and Disney Cruise Line was a convenient outlet for that anger.  Watching these people come unspooled was not helping our situation, so I gave that up.  We spent a weekend away, rode our bicycles, and thought about what to do.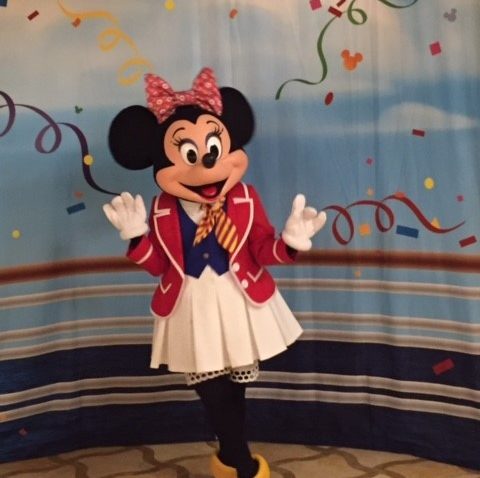 Time to End the Pity Party
Exactly a week after Irma left us vacation-less, I decided it was time to stop moping around and get busy.  On September 14th, I called Disney Cruise Line and a wonderful woman named Gianna helped me add a 4-day cruise on the Dream to the front of our already scheduled WDW trip.  I knew from information posted on Disney Cruise Line's website that we would not be eligible to receive the 25% discount until September 18th.  Gianna assured me I could call back then and apply the discount to this cruise.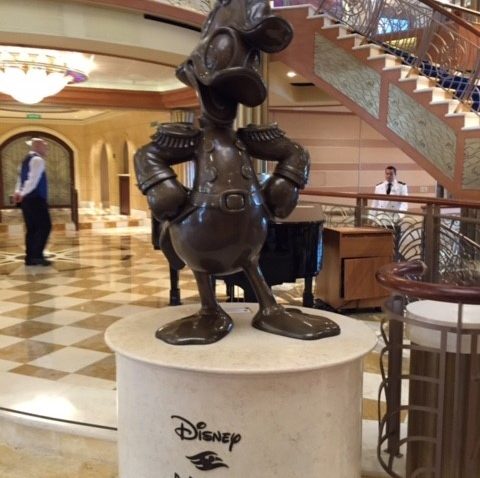 Next I called American Airlines.  When we cancelled our flights for the original cruise, we were penalized.  We got the tickets back but would pay a $200 change fee to use them again.  I was going to see if I could do something about that.  I didn't know this until the day I called, but Raymond had booked first class tickets for our trip to WDW as a birthday surprise for me.  If we moved our Orlando-bound flight in November up by four days to make the cruise, there would be a penalty for that too.  First class might have to go.  American Airlines hasn't always been easy to deal with, so I took a deep breath and chanted, "be nice, be nice, be nice" as I placed that call.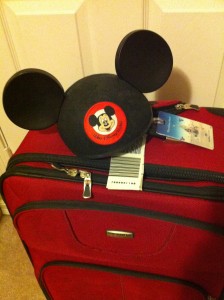 I actually managed to be very nice (shocker, I know) and the young man who answered my call put me on hold while he spoke with his supervisor.  Next thing I knew, I was speaking to the supervisor, David, who had lots of genuinely helpful options for me to consider.  He was patient and kind and by the time I hung up, I'd gotten a penalty-free refund on the cancelled flights to be used towards future travel.  I was also able to move our Orlando-bound flight in November with no extra charge.  Still in first class even!  Shout-out to David at American Airlines for his amazing customer service skills!
The only thing I'm worried about now is that we are flying to Orlando on the morning our cruise sails.  Normally we would never do this!  But we'd already registered for the Bayou Teche Brewery Bike Bash and Giant Omelette Celebration Ride (two-day cycling events).  There's no way we wanted to miss out on that.  (Can you blame us?  Beer!  And omelettes!)  So Raymond, Joseph and I will bicycle 100 miles over the weekend, then Raymond and I will catch our plane on Monday morning.  I'm thinking it'll be a great way to burn off some of those cruise calories in advance.  I'll be trying not to think about all the things that could go wrong and cause us to miss our ship.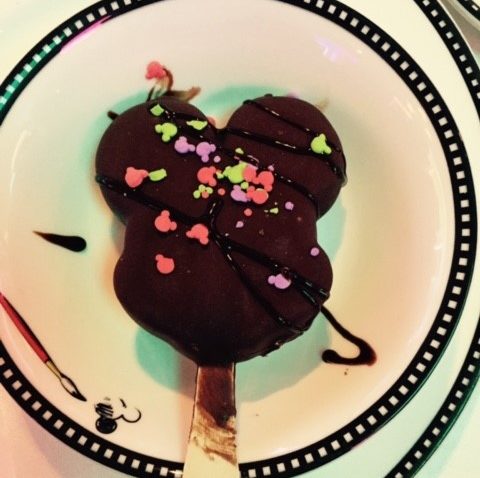 I called Disney Cruise Line on Monday (9/18) and they were happy to apply the 25% discount to this new cruise.  So, while not exactly the 28th anniversary celebration we had planned, we ended up with a solid replacement in the form of a sea-and-land Disney vacation instead.
We've got to stop scheduling vacations during the peak of hurricane season.