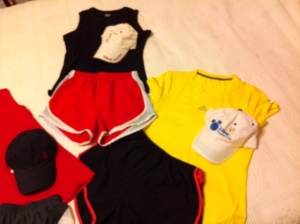 When last I spoke on this topic (here), I had just registered for the Glass Slipper Challenge for February, 2015.  It's now just three months away and I'm stoked! – Still very much committed to this endeavor!  I'm excited about combining two of my most favorite things in the world:  running and Disney!  The Glass Slipper Challenge consists of two races, the Disney Enchanted 10k on Saturday and a Sunday half-marathon, the Princess Half.  I'm also running the Disney Princess 5k being held on Friday because, heck, going all that way…why not.
In all of the registration materials, there was an emphasis on submitting a "proof of time", which, when registering for the Princess Half, I did not have.  Here's what participants are told:  "If you believe you will finish in less than 3:15 hours, proof of time is required for start corral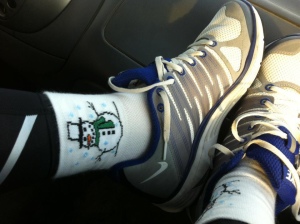 palcement.  Deadline to submit proof of time is December 1, 2014."  I'm pretty sure I can still run a half-marathon in less than 3:15, even though it's been 4 or 5 years since I ran the last one.  So, I need proof of time and I intend to have it before the deadline.  I'll accomplish this by running the East Texas Half on November 16th, which coincidentally also happens to be my 50th birthday.  Believe me, I did not look for a half marathon in my area to run on my birthday specifically, it just happened that my schedule and the nearest half marathon lined up this way.  As of this minute, the forecast is for a slight chance of rain, a low of 24 degrees, and a high of 52.  I'd be lying if I said I thought that sounded just peachy.  It sounds cold.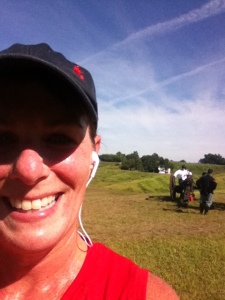 They say with age comes wisdom – Which sounds weird to me.  I say with age comes about 20 extra pounds.  There is a bright side though.  I don't know if I'd call it wisdom, but I have noticed as I've put in the lonely training miles for Sunday's race that I seem to be a bit mentally stronger than I've been before.  When my brain tries to trick me into slowing down or taking a walk break or worse, quitting alltogether, I seem to be able to beat back those negative thoughts and impulses much easier than I could in the past.  I guess that might be a sort of wisdom afterall – the ability to push the wall away by sheer force of will.  I like it.  If that's a superpower I get for turning 50, that's not a bad deal at all.
My longest runs have been between 9 and 11 miles and all took place in the hills of Vicksburg, Mississippi in the National Military Park there.  It's been awesome running through Civil War history every weekend!  I'm as ready as I'm going to be to get out there and earn a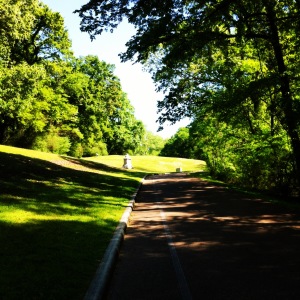 decent "proof of time" time.  If you're following over on Facebook or Twitter, I'll be posting updates on Sunday before and after the race.  If you know anything at all about Nacogdoches, TX and care to share any travel tips or race advice with me, please do!
Oh, and please wish me luck – I'm going to need it!!!