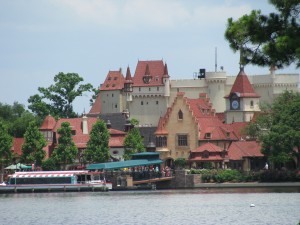 If you're the kind of family (we are!) who looks for creative, entertaining, and *gasp* educational ways to spend the time you're riding in the car on your way to a Walt Disney World vacation, I've got an idea for you.  Normally, my podcast listening is mostly limited to Disney-related shows, but I've recently discovered The History Chicks Podcast and, let me tell you, this show is awesome!
On The Long Drive to Disney
The show's hosts, Susan and Beckett, are two women on a mission – to make history exciting!  Yes, all the episodes (to-date, 55 full and several mini-casts) are about female historical (and some fictional) figures.  Each episode offers listeners a glimpse into the early lives of each featured person, what's going on around them in history when their story unfolds, how they made their mark on history, and how you can learn more, if so inclined.  The podcasts show-notes are phenomenal!  As are the fantastic details and explanations revealed in each episode.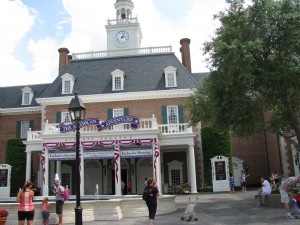 Am I recommending this show because it's quality entertainment?  Absolutely!  But I'm also suggesting a way to prepare for a more enjoyable Epcot World Showcase experience.  Whether you're on an adults-only vacation or are traveling with teens or tweens, The History Chicks can make your tour around the World Showcase even more interesting than usual.  Let Beckett and Susan tell you about amazing historical happenings by famous women from countries represented in the World Showcase!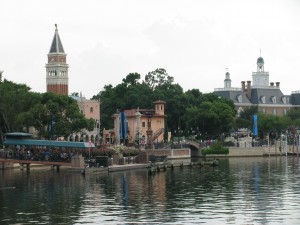 Here are a few of my favorite episodes!
France
Joan of Arc (Episode 51)
Marie Antoinette (Episodes 53 and 54)
Great Britain
Jennie Jerome Churchill (Episode 10) (Yes, American born, but Winston's mom!)
Queen Victoria (Episodes 11 & 12)
Queen Mary I (Episode 30)
Queen Elizabeth I (Episodes 43 & 44)
All the Tudor-related episodes are great!
Mexico
America
Clara Barton (Episode 14)
Helen Keller (Episode 7)
Abigail Adams (Episode 4)
Dolley Madison (Episode 5)
Rosa Parks (Episode 26)
Fictional Characters you'll love knowing more about
Red Riding Hood (mini-cast)
Alice in Wonderland (Episode 28)
Cinderella (Episode 3)
Mrs. Claus (mini-cast)
Susan and Beckett are easy to listen to, full of pop-cultural references, and make disclosures up front if a particular episode may not be suitable for very young ears.  For those of us who are already passionate about history, this podcast delivers exactly the kind of detailed information we love.  For those of us who want to learn more about history in an entertaining way, without feeling the slightest bit like we're in a classroom hearing a lecture, this show is the bombdiggety!
Check out The History Chicks and let me know what you think.  If you have any podcast recommendations for me, I'm all ears!!!